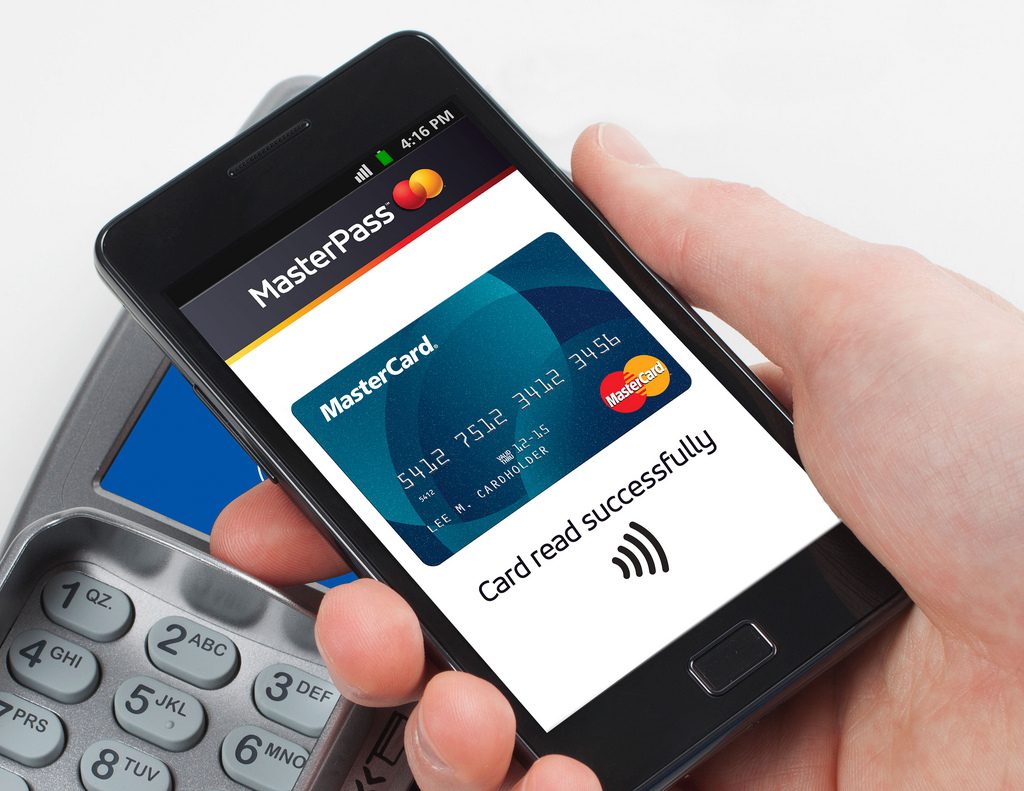 Retailers have a right to be confused when it comes to payments. There are a host of new technologies with the potential to change the way shoppers complete their transactions: contactless payments via EMV chip cards; NFC payments through consumers' mobile devices; mobile wallets; plus Apple Pay, Google Pay and Samsung Pay. Yet for the most part, consumers don't perceive the current payment infrastructure as "broken," a fact that is slowing adoption rates of these emerging technologies.
Retailers want to be ready to catch whatever the popular payment wave will be, but they also don't want to bet on the wrong horse, or to get too far out ahead of their customers. Most of all, retailers want to remove whatever friction still exists in the payments process. Those constraints may actually present opportunities for retailers to use payments in new and innovative ways.
Vib Prasad, SVP of Innovation at MasterCard, and Eric Shea, Partner at Kurt Salmon Digital, discussed the current and future state of payments at the #RIC16 Payment Disruption Session on May 11, 2016. They agreed that success in the payments arena will require a combination of convenience, security and ubiquity, and will definitely require adapting to the rapid growth of mobile technology.
Today's Transactions And Tomorrow's Mobile Future
Today's shoppers don't just expect what they want when they want it; they also don't want to wait in line or be held up by the payment experience. New business models are already influencing consumer expectations.
"We have to change what we think about the customer journey," said Shea. "Uber is so easy and transparent; you know exactly what you are getting. So, how can you remove steps in a transaction to make it seamless? Starbucks is a good example. You have a mobile order; you click and your coffee is ready for you when you get there; no line waiting. And this ease of payment drives loyalty, rewards, personalization and sales."
On the consumer side, the technology for a revolution in payments is already in place, or arriving soon. Since the EMV liability shift took place on October 1, 2015, U.S. retailers have been upgrading their POS technology to handle the chip cards:
• According to MasterCard, 1.2 million merchant locations allow the use of chip-enabled cards;
• 67% of MasterCard branded cards now have chips.
• Worldwide, more than two billion smart payment cards were shipped in 2015, a 24% increase over the previous year, according to the Smart Payment Association; and
• In the U.S., association members shipped 570 million cards last year.
In addition to the spread of chip cards, mobile devices are continuing to expand rapidly. The 15 billion mobile devices today are projected to increase to 50 billion in 2020. And by 2020, 20% to 30% of consumer payments will be digital.
But how do retailers and payment providers close the loop? To transform payment, Prasad said there are three key goals that must be met:
1. Convenience
"The customer must be willing to give you some information for an overall satisfying experience," Prasad explained. "Again, payments are not broken, but there needs to be added benefits to have customers say, 'This is better.' We need to get them to reject the old experience, which was seemingly O.K. For Millennials, payment should be fast and easy."
"There are great opportunities to get shoppers to move to digital wallets and get benefits quicker," Shea said. "Get them to opt-in and give the retailer information. Then you can personalize the experience, enhance the brand and the customer journey."
2. Security
"With EMV, you have security, but you can also embed loyalty information easily into the card and push out offers and rewards without additional infrastructure," Prasad noted. "The Global Fraud Index sees an 11% increase in online fraud, so EMV is a necessary evil for security, but it opens doors to new brand experiences."
"But we must continue to innovate," Shea said. "Customer-side verification is still here for the foreseeable future, but facial recognition, 'selfie pay' and biometrics are all security measures of the future. A customer's heart rate will be another form of authentication."
3. Ubiquity
Retailers should seek to take all payments. Apple Pay, Samsung Pay and Master Pay are all being adopted into people's digital wallets. In Australia, 70% of MasterCard transactions are contactless. Prasad revealed that MasterCard recently celebrated its largest Australian contactless sale. In mere seconds —with just the tap of a card —a customer paid $87,000 for a watch.
Don't Trip At The Finish Line Of Payments
Both executives agreed that there are a few steps retailers can take on a strategic level to bring their customers into the world of seamless payments.
"The biggest challenge is not having the talent or resources to create a payment platform," Prasad said. "Partner with people who have digital, tech and in-store knowledge. You need an executive-level commitment to create a cross-level team. Silos are the enemy."
"Organization is the key," Shea said. "When a customer touches that channel, the customer thinks it is part of your brand. Can they buy on social? Can you greet them when they are in the store? Do you have all data to access in real-time? There are tech challenges that must be addressed; but you definitely don't want to trip at the finish line of payments."