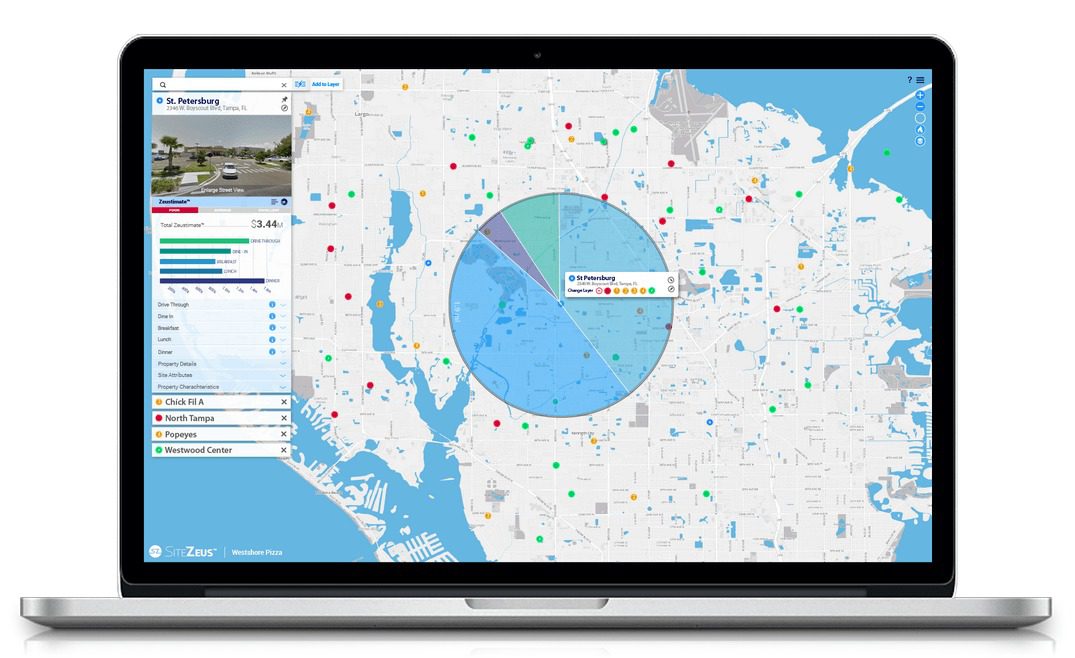 SiteZeus, a provider of site selection technology, has secured $2.2 million in Series A funding from Chris Sullivan, who is a partner at Bloomin' Brands and Co-Founder of Outback Steakhouse. Baldwin Beach Capital also participated in the round.
To date, SiteZeus has raised $2.65 million, and plans to use this funding to expand its team and overall market presence in 2015.
The Tampa, Fla.-based company will soon launch site selection technology designed to help brands improve site selection by leveraging Big Data-driven location intelligence and real estate brokerage services. More than a dozen brands are using the beta technology to understand how to make more profitable real estate decisions on a local, regional and national level.
The solution consumers more than three billion data points, including: Behavioral demographics, transportation patterns, points of interest, climate, sales cannibalism, social media, SEO and real estate attributes, such as parking, access and square footage.
"The legacy site selection practice typically involves labor-intensive manual processes, static demographic analysis, inconsistent rankings and decisions based on intuition — all of which results in wide disparities in the unit economics," said Keenan Baldwin, COO and Co-Founder of SiteZeus. "We've built the first real-time, web-based site selection technology to bring every single component of predictive location intelligence capabilities to users. The funding round will enable us to execute on our high growth expansion plans."