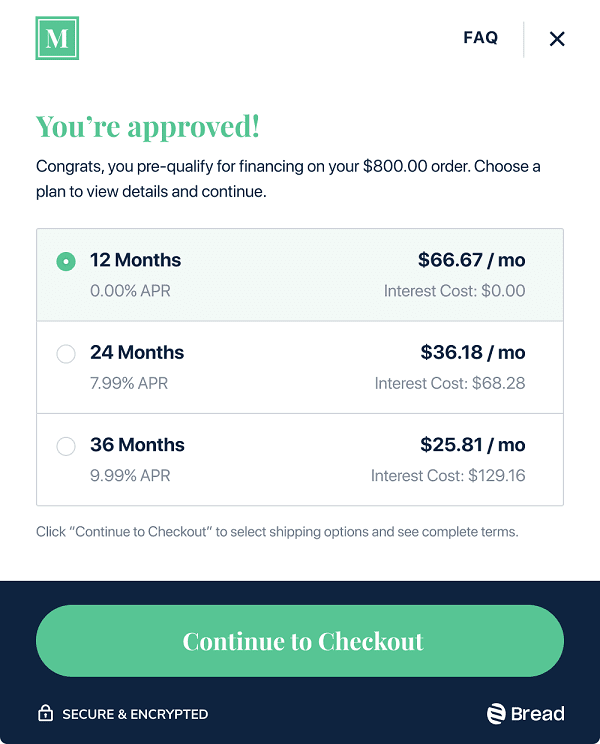 Bread, a consumer purchase finance technology company that builds customizable pay-over-time solutions for online merchants, has closed $126 million of equity and debt financing.
The Bread platform is designed to encourage consumers to finance major purchases with a loan at lower interest rates and with predictable monthly payments, as opposed to making that same purchase with a credit card. With Bread solutions, merchants can tailor different payment plans and different experiences to their own product set.
The company's solutions are designed to be easy for consumers to understand, with the cost of an item becoming a straightforward series of payments (e.g. $42 dollars a month for 24 months).
Bread says that it will use the new equity capital to grow its portfolio of merchant partners as well as continue to grow its engineering team to build innovative solutions to further improve the product and consumer experience.
Menlo Ventures led the equity round, with participation from Bessemer Venture Partners, RRE Ventures and others. As part of the round, Mark Siegel, Menlo's managing partner, will be joining Bread's board of directors. Victory Park Capital provided the debt facility.