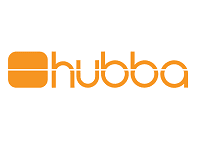 Hubba, an online destination for brands to showcase their wares to retailers, has secured a significant minority investment from a group led by Goldman Sachs Investment Partners. While Hubba has not released the amount of the investment, sources told the Wall Street Journal the figure is close to the $45 million Hubba was on track to raise earlier in 2016. This Series B funding follows an $11 million Series A round that closed in 2015.
With a network of more than 40,000 companies, Hubba helps retail buyers discover the growing number of niche products in the marketplace. In addition, it features highly engaged influencers who partner with brands and retailers to promote products to their follower base.
Hubba will use the proceeds of the Series B funding to provide greater value for its community members, including developing new products and features to help drive new business for users and expanding Hubba's geographic footprint to other international regions.
In addition to Goldman Sachs, funding participants included existing investors Real Ventures, Kensington Venture Fund and Brightspark Ventures.