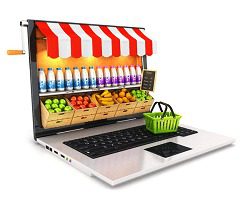 Finland-based Digital Foodie, an on-demand grocery platform encompassing the user experience as well as digital commerce, order management and fulfillment, has received a strategic investment from Enterworks that will fuel its expansion into the U.S. The combined company is focused on all aspects of the grocery supply chain, including serving CPG and manufacturing companies with a food-focused Product Information Management (PIM) solution.
The Digital Foodie solution, which has been deployed in more than 1,100 stores in Europe, will allow U.S. grocery retailers to more easily move into e-Commerce while still maintaining their brand and loyalty relationships with shoppers.
"North American grocers can leapfrog competitors by moving to 'food on demand' with the best-in-class personalized digital platform that has performed successfully at advanced grocery and hypermarket chains in Europe," said Rick Chavie, CEO of Enterworks in a statement. "Digital Foodie's 'Click and Collect' and delivery platform delivers seamless omnichannel experiences, and already has a beachhead in North America which we will help accelerate with focused support."
In addition to the consumer experience and store-based fulfillment, the solution's cloud model facilitates digital product information and collaboration with the manufacturers and distributors that supply grocers with products and digital content. The platform can also support restaurants that are embracing food on demand for their customers.
Digital Foodie's North American headquarters will be at the Washington, D.C.-area offices of Enterworks, a master data management and PIM solution provider.