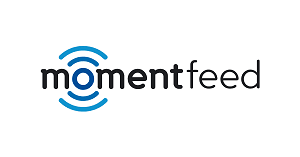 MomentFeed, which provides mobile customer experience management solutions for multi-location brands, has raised $16.3 million in a new funding round led by Level Equity. The investment will be used to add new products, features and services and bolster operations. Additionally, MomentFeed will be able to add additional sales executives to focus on new clients and grow its network of advertising, marketing, SEO and social media agency partners.
"This funding is an affirmation of our business strategy and allows us to continue on the path of powering our clients' success," said MomentFeed CEO Robert Blatt in a statement. "With 80% of mobile consumer interaction with multi-location businesses now happening through the digital representations of their stores, there are many more powerful capabilities that we can now add to our platform to help our clients succeed."
MomentFeed's solution is designed to enable multi-location brands to make their nearest physical location the optimal choice for every mobile customer. Its platform helps companies distribute consumer engagement to the store or neighborhood level, creating a more authentic, relevant and engaging mobile customer experience.
Level Equity was joined in this funding round by existing investors Signia Venture Partners, Draper Nexus and DFJ Frontier. Founded in 2010, MomentFeed has raised a total of $28.3 million and has approximately 100 employees and nearly 180 customers, including Jamba Juice, Mercedes-Benz, Pizza Hut, Sephora and Starbucks.