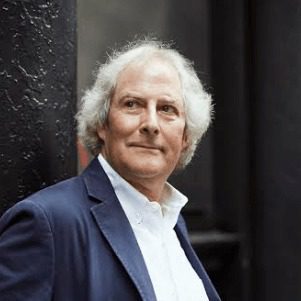 You learn a lot about people by what's on their home bookcases. Books read, music listened to, photos kept, artwork and knickknacks collected, etc. You get to know something about their interests, tastes, sophistication and even family history.
These days, however, the bookcase seems to have a lesser role at home. Digitization impacts what we keep and display. Books on the shelf are becoming less the norm as PDAs, Kindles and other readers replace our hardcovers. Digital music is replacing our album covers and CD cases. Elaborate stereo systems are being obsolesced by barely-there Bluetooth speakers.
As a result, a significant part of one's "personal brand identity" is hidden when there's nothing to look over and touch. The bookcase might still be there, but without a hands-on experience, something significant is lost. While this may be the reality we face at home, Internet marketers face a similar challenge.
Experiencing one's personal brand in a home has similarities to experiencing a product brand on the Internet. When consumers can't walk through a store and handle what they want to buy, retailers must find other ways for people to engage with their brand personality and values. Most Internet marketers understand the importance of a good customer experience. They strive to make the process simple and stress free — with easy ordering and return policies, and responsive or even proactive customer service. But this is just one aspect of the brand experience.
There's another aspect of brand experience that many Internet sites overlook. The shopping experience may be quick and pragmatic, but often there is little emotive tie to the seller's brand itself. Conveying a unique brand personality and telling an engaging brand story should also be part of the experience.
How can Internet retailers differentiate their brands in this way? Here are a few examples of some who seem to get this aspect of the brand experience right.
Zappos: Come Inside And Hang With Us. It'll Be Fun.
Zappos is known for providing an excellent purchase experience with fast, free shipping and returns. But there's another aspect of the Zappos online brand experience that's also impressive. Its fun and quirky personality, and its interesting employee "zlogs," help to endear the company to guests, making the overall brand more memorable and appealing.
Since customers can't walk in, look around, and handle what's on display, Zappos has found a different way for you to get to know what's special about their brand. Zappos puts a human face on what could be a very impersonal brand experience. It's a bit like visiting their home. Zappos has successfully created an emotive experience when a hands-on experience isn't possible.
Backcountry: We're Going Outside To Play. Want To Come Along?
Backcountry, headquartered in Park City, Utah, is an e-Retailer of premium outdoor gear and clothing. Of course, customers cannot touch and try on the gear until it is shipped and delivered, but they can experience Backcountry's personality and passion for bringing outdoor adventures to life.
In fact, Backcountry lives its values by serving the outdoor community through volunteerism and environmental responsibility. It even encourages its employees (known as gearheads) to take part in workday recreation outdoors. As they put it, "We get people who get outside, plain and simple."
Combined with the challenging, adventurous imagery on the site, it's easy for online visitors to remotely experience the Backcountry brand and get to know what it's all about.
Ikea: Can We Come To Your House And Look Around?
Ikea provides another spin on brand experience. While not solely an e-retailer, a great many of its products are viewed and bought online. Ikea's website helps consumers visualize what their homes will look like with helpful ideas, videos, instructions and apps. Ikea also sponsors events related to the home and home life.
When Ikea does its job well, individuals are better able to express their personal brand identities.
But even Ikea might not be able to save the noble bookcase!
---
Jeff Lapatine is a Strategy Director at the global branding firm Siegel+Gale. LinkedIn: Jeff Lapatine