While Western firms might see China as a source of competition, the flipside is that it also provides a huge ecommerce opportunity for U.S. retailers and brands.
Analyzing the Scale and Breadth of the Opportunity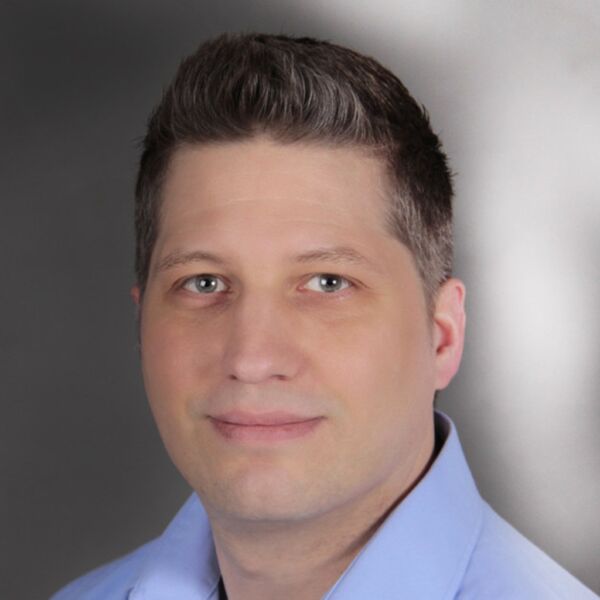 The Chinese ecommerce market was forecast to hit $1.62 trillion by the end of 2020 — that's over double the size of the U.S. And thanks to rapid urbanization and the rise of the middle class, there are now 900 million internet users in the country, representing a huge potential pool of ecommerce customers.
Chinese consumers have a growing interest, and affinity for, Western brands and products, particularly in the luxury sector. Research from Bain has projected that the Chinese luxury goods market will have grown by 48% last year, meaning it will be on target to make up 45% of total spending in the sector globally by 2025. And with current travel restrictions and concerns around the virus preventing them leaving the country, Chinese consumers are increasingly looking to purchase from Western brands online.
Food, mother and baby, men's and women's fashion and cosmetics are also all experiencing annual sales increases of over 25%, making China an attractive prospect for a wide range of Western retailers as they look to expand outside of the U.S. and Europe.
Challenges to Succeeding in the Chinese Market
Clearly China is a complex market with a wide range of ecommerce players, including huge local companies such as JD.com and Alibaba. Rivals are often quick to resort to discounting in order to succeed, and there are clear peaks in demand around events such as Singles Day that Western retailers must be aware of. So any ecommerce strategy has to start with researching and understanding these complexities as well as what drives consumers.
While this may sound daunting, the big positive is that Chinese consumers are very digitally-aware, and very used to interacting and making purchases online. So the upside is you can still succeed in China without having a network of physical stores. A solid online presence and marketing program will enable you to win over Chinese consumers, as long as you have a strategy that builds trust, especially if you are new to the market.
Harnessing Search for Digital Success
All of this means that search should be one of the main pillars of your ecommerce go-to- market strategy. However, with Google banned from operating in China, just repeating your current U.S. Google-centric strategy won't deliver results. Instead, consumers in mainland China rely heavily on top Chinese search engine Baidu, which currently accounts for approximately 70% of all searches in the country.
Being found on Baidu is going to be key to driving traffic to your ecommerce site. And based on my experience of working in China and Searchmetrics' analysis of 50,000 Baidu search results, here are six key focus areas to help you rank highly on the search engine.
1. An official license reassures consumers and might even help your rankings
Legally, it is compulsory for any website aiming to reach the mainland Chinese market to have an Internet Content Provider (ICP) license. But contrary to popular belief, not having an ICP doesn't stop you from being found through Baidu. The search engine still indexes and ranks pages without a license if they are accessible in China.
However, while it's technically possible to rank without an ICP license, our findings show a clear correlation between better rankings and companies that publish information about their license on their website. This probably goes back to building trust; by communicating to consumers that you have an official license to operate a site in China, you are reassuring them that you're a trusted company that can be relied on to follow the rules. There is also the worry that not having an ICP license risks your site being blocked by the Chinese government.
2. Baidu can be your friend but also your enemy
As well as being a search engine, Baidu makes money from a wide range of other online products and services, including the Baidu Zhidao Q&A platform and the Wikipedia-style Baidu Baike site. And perhaps unsurprisingly, Baidu often favors its own businesses in search results. Our analysis found, for example, that on average there are two Baidu-owned sites on page one for most results, and there are very few instances where Baidu-owned sites don't appear at all. This is not an insurmountable challenge, however. Rather than focusing solely on ranking via the main keywords (in which Baidu sites dominate), you should also be trying to optimize for secondary and long-tail keywords to help drive up visitor numbers.
3. You don't need a local Chinese domain — .com actually ranks better
For a long time, it was widely held that ranking well on Baidu requires having a local Chinese domain (such as .cn, or.com.cn). Our analysis shows this simply isn't true — just over three-quarters of websites that rank on page one of results (excluding Baidu's own sites) are on .com domains. Local Chinese domains make up just 9.36% of all top 10 ranking positions. so having a .com domain might even give you an advantage.
There's one big caveat though. If you use an unusual or obviously foreign domain ending then Baidu — and Chinese consumers — won't trust it. This is because these cheaper, unfamiliar domains are often used by spammers, which makes people suspicious of them.
4. Reference Chinese social media sites to boost search rankings
99% of websites that rank on page one of Baidu results have at least one reference or link to a Chinese social network (such as QQ, WeChat or Weibo). Social media is extremely popular in China, so having a strong presence on these channels is vital for communicating with consumers. And the research shows this has a positive correlation with higher rankings.
Even leaving in links to Western social media sites that are blocked in China (such as Facebook, YouTube or Twitter) doesn't harm Baidu rankings, according to Searchmetrics' analysis. Many Western websites have failed to remove these links when they had their websites translated and reworked for China. However, avoiding these links is still good practice, as links that don't open when consumers click on them create a bad user experience.
5. You won't get away with poor quality links
Previously Baidu had a reputation for search results being easy to manipulate, with SEOs using spammy or paid-for backlinks to drive up rankings. This has changed, with the search engine now much better at being able to detect such artificial tactics. You should instead focus on attracting a large number of genuine backlinks from a variety of good quality websites that are themselves highly visible in results. That's what now correlates with high rankings. As with Google, Baidu sees backlinks from other trusted and relevant websites as a positive, reassuring signal.
6. Truly localize your website translation
To be found by Baidu your website clearly has to be written in Chinese. But it's not as simple as that, because using the correct character set is also vital. Almost every page ranked in the top 10 on Baidu for common ecommerce search terms is written in Simplified Chinese Characters, rather than the Traditional Chinese Characters that are used in Hong Kong and Taiwan.
So essentially, you can't successfully target the Chinese market with the same content and translations as you may be using for your Hong Kong/Taiwan site.
At the same time, simply translating content is not enough. Language is always evolving, and your translations must be checked by a local native speaker who understands the current terms for products to avoid sending the wrong message.
Scaling the Great Wall and establishing yourself in China is not easy. However, the enormous size of the market and increasing interest in U.S. and Western brands means it offers real opportunities for growth. Start by analyzing and understanding Chinese consumers and how you can reach them, especially through search, and you can take the first step in building and growing a presence in the country.
---
Marcus Pentzek is Chief SEO Consultant at Searchmetrics, the search and content optimization platform. He started off as a web developer and web designer in 2001, moved to online marketing some time after and has been working in SEO consulting since 2008. Pentzek moved to China and worked there for a Chinese ecommerce company for two years in 2012 and 2013. This experience created his interest in Chinese SEO and the Chinese search engine Baidu, which is now one of his specialist areas alongside international SEO  and technical SEO.