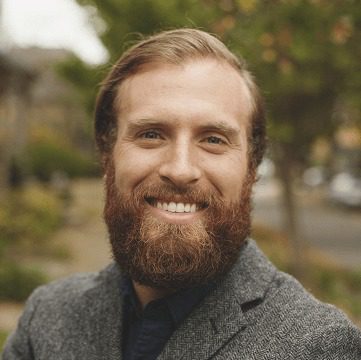 Every small retailer knows that Pinterest is one of the most loved sites by women (71% of the company's 72.5 million users, to be exact). But getting started can be downright confusing. With so many posts about exercise routines, top recipes and house cleaning tips, how can an independent retail store or small chain utilize this channel to drive interest, provide helpful resources and ultimately promote merchandise?
On top of that, it's key to understand the audience of a retail store and the merchandise being sold. For some industries — such as those focused on beauty and athleisure — the audience is likely made up of mostly females. Others selling sports gear or auto accessories may be made up of mixed audiences.
Why Pinterest Matters To Retailers
Why does Pinterest even matter to small retail chains or independent retailers? With so much competition (a.k.a. big brands with huge marketing budgets) and direct-to-consumer brands that skip the middleman retailer, how can anyone else stand a chance?
A recent study from Neustarreported that Pinterest paid impressions were 30% more effective at driving in-store (or e-Commerce sales) than online display ads, the next best performing channel. In addition, the report showed that user clicks gave retailers a 6X boost in sales, beating out impressions, image close-ups and re-pins, per the study.
If that's not enough to make retailers perk up, then this will be: Pinterest ads also delivered an impressive 28-to-1 return on ad spend. It's hard to ignore data like that.
3 Ways To Win At Pinterest Marketing
1. Think of Pinterest as a Search Engine
It may be tempting to think of Pinterest as a social media tool as users browse, like and interact with posts, similar to the way they do on Twitter and Facebook. But in actuality, Pinterest acts more like a search engine that serves up the right content for the individual based on prior activity and interests. Retailers have gotten accustomed to using hashtags for social media, but with Pinterest, retailers should hone in on important keywords. For example, a sports retailer in Indianapolis should focus on inventory keywords (Brooks running shoes or Adidas apparel), along with geographical location (Indianapolis).
2. Test Promoted Pins Campaigns
Promoted Pins are just like regular Pins, only those promoting paid to have them seen by more individuals browsing Pinterest, ultimately helping people discover and save ideas. According to Pinterest Business, more than 75% of Pins saved come from businesses, meaning browsers aren't turned off by organic brand Pins or even Promoted Pins (in fact, they love them!). Even small retailers can separate themselves from the big brands by promoting a post which in turn will be seen by a larger, tailored audience. Also, it won't break the bank as retailers can set their own budgets.
3. Try The New Autoplay Video Functionality
Now Pinterest is pushing into autoplay video ads, a format popularized by Facebook. In today's day and age, consumers are enticed by short, snackable contentthat's easy to digest. That's what makes the new autoplay functionality so popular for retail brands. As a consumer is looking through their Pinterest page, videos start to play as they're scrolling, grabbing their attention for a few quick seconds and begging for their attention. And if the video is helpful to the target audience — perhaps demonstrating how to perform the perfect burpee — then Pinterest users will slow down and pay attention. Small retailers can produce snackable content in the form of short, 8-to-10 second videos, and then utilize Promoted Pins to gain even more brand attention.
What Does Pinterest Success Mean?
Many brands are publishing content on Pinterest like a pro, and they're getting a ton of likes and comments to their pages. But so what? Unless that results in sales, then why does it matter? Pinterest, like other social channels (looking at you, Twitter), can be very hard to measure. For independent retailers or small chains, here are the 3 key metrics to consider when evaluating whether or not Pinterest is worth the time:
Track visitors from Pinterest to your web site (and vice versa);
Understand who is pinning the content and how fast the engagement is spreading; and
Determine the most popular content (and perhaps the merchandise that will sell best in-store).
While there are many ways to measure conversions for e-Commerce retailers, it's more difficult for brick-and-mortar retailers or those that take a more traditional approach to retail. But the name of the game? It all comes down to engagement.
---
Chris Palmer is a social, retail, and technology entrepreneur focused on solving big problems to effect positive change in the world. As the Founder & CEO of BoxFox, he has created a way for vendors, retailers, distributors and wholesalers to evaluate, buy, and sell aged inventory using their B2B marketplace and inventory appraisal technology. He enjoys cycling, snowboarding, and adventuring into the backcountry.