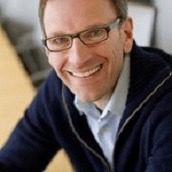 For years, retail marketers have used web browser cookies to track consumers who are visiting their site, offer targeted promotions and add people to their mailing lists. But web cookies are crumbling, as they only account for activity on the web, not the multi-screen, app-filled world we live in.
Enter the trusty mobile phone number, something that rarely changes in a person's lifetime and is tied to many facets of life. Think about it — your phone number serves as an authenticator in registrations, call center records and brand loyalty cards, and companies like Facebook and Google use phone numbers for account verification. With phone numbers tied to so many aspects of our identities, they have the potential to bridge everything together in a way that web cookies never could.
This is a particularly significant opportunity for retail marketers too, as 65% of smartphone users use their phone in the moment that they want to make a purchase. As such, a phone number can be a powerful tool for brands to understand consumer behavior, as it spans various touch points on the path to purchase.
But if a phone number is going to replace the web cookie, it will need to function as effectively (if not more effectively) than cookies, and retail marketers must ensure that they're utilizing customer insights in appropriate ways.
Research And Purchase On A Mobile Device
Perhaps the most straightforward use of a mobile phone in the path to purchase is when it is used to research a product/service before making a decision and buying online. For many brands, reputation and consumer perception can make or break a potential purchase, and online presence is a significant factor in that. In fact, 74% of consumers identify word-of-mouth as a key influencer in their purchasing decision, and studies have shown that billions of conversations about brands take place each day.
With this in mind, brands need to not only consider the content they're posting through advertisements and owned channels, but also be aware of consumers' comments and reviews online. Determining which specific touch points on a mobile device were successful, and which messages are resonating with their target audiences, is key in converting leads and maintaining customer loyalty.
That's where the phone number comes in. The ability to link online exposure to an individual who did (or did not) make a purchase later can help retailers understand what their customers really want, even if it differs across demographics. But they need to collect this data in a way that protects consumers' privacy. For example, phone numbers can be used to create an audience graph that shows customers' mobile behavior anonymously. Audience graphs can be broken down by specific demographics or target audiences, ensuring brands glean valuable insights without compromising confidentiality.
Mobile Apps
Beyond just browsing the Internet, consumers are increasingly interacting with brands via mobile apps, leading up to and in the moment of a purchase. Even if a customer isn't making a purchase directly through the app, having a mobile app that provides information on a brand or manages a company's customer loyalty program presents another opportunity to interact with consumers and build brand loyalty.
But simply having an app is not enough. Understanding consumer behavior on the app is key to ensuring the user experience is relevant and targeted, and results in actionable insights or sales. And relating app usage to an individual through a phone number is key to unlocking these insights. For example, are users time and time again drawn to a certain page or function of the app? Are there certain promotions that have been offered through the app that have driven significant sales in turn?
Not only can this better inform the app design itself, it can also help decision-makers hone in on their customers' preferences with regards to promotions and messaging that sticks. And with mobile apps tied to a customer's device, a phone number can situate app usage within the larger brand experience.
Bringing The Mobile Experience Offline
While many believe that the rise of e-Commerce has resulted in the decline of shopping offline, calls from consumers to businesses constitute a significant amount of revenue for companies — and mobile plays a big role in that. Specifically, calls from click-to-call advertisements on a mobile device are made by 70% of mobile searchers, and play a key role in conversions in industries like retail, hospitality, auto and more.
But call centers and businesses need to ensure their customers' privacy when analyzing call data to understand the customer experience. Encrypting phone numbers is one way to do this, such that the data from the call itself is still collected, without being tied to an individual's identity.
Beyond phone calls, mobile also plays a role when consumers are shopping in stores. This makes sense, as consumers are tied to their phones even when browsing in a brick-and-mortar store, perhaps comparing prices or inventory, referencing promotions they've seen online or received via email, or even paying with their mobile device.
Because of the constant connectivity to one's phone, and the prevalence of consumer calls to businesses, a person's phone number is the key to tying offline interactions with brands back to their overall path to purchase and experience.
Bringing It All Together
As the path to purchase becomes increasingly complex, brands need to find a way to bring it all together, and understand consumer behavior beyond the silos of different channels — and phone numbers are the way to do that.
But if something is going to replace web cookies, it needs to be private, anonymous and secure. It's up to the technology community to establish privacy rules with phone numbers similar to those that exist for web cookies, and deploy anonymized means of data analysis.
If brands want to maintain customer loyalty and increase sales, understanding customer behavior (without compromising individuals' privacy) is key. And when used correctly, consumers' phone numbers can help marketers access insights that were previously unattainable.
---
Guy Weismantel is currently the Executive Vice President of Marketing at Marchex, a leading mobile advertising analytics company that connects online behavior to real-world, offline actions. With 20 years of marketing and financial leadership in companies such as Expedia, Microsoft, Business Objects, and Baxter Healthcare, Weismantel's career has focused on bringing differentiated products to market and providing the "compelling reason to purchase" for customers and prospects alike. Prior to joining Marchex, he served as Vice President of Marketing for Vertafore, the leading provider of insurance technology to agencies and carriers in the industry, where he was responsible for the company's corporate, product and digital marketing operations.