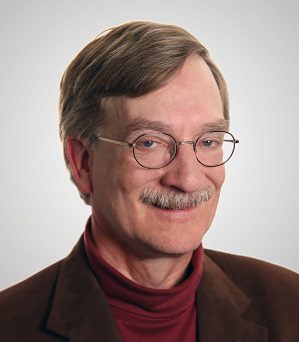 Big changes are underway at the world's largest big-box chain. Wal-Mart will be rolling out a more personalized e-Commerce site in 2015, which they promise will "make shopping easier and simpler for customers." Pulling weather, location and purchase history to generate user-specific home pages, the new feature will allow Wal-Mart to face off with that other retail juggernaut, Amazon.
Of course, Amazon is generally undaunted by competitive moves — the e-retailer has first-mover advantage. With its growth strategy of commerce-first + commerce-meets-physical, Amazon is already embracing the inherent nimbleness and rich data-driven model of a digitally native company, implementing "last mile" channel deliveries such as local depots for click-and-collect.
While Jeff Bezos presses its advantage, smaller e-Commerce operations continue to be squeezed. Mid-market e-retailers will now have two personalized heavyweights to compete with. The announcement makes incorporating more personalization even more pressing for Internet retailers.
The decision to revamp is becoming less and less of a choice — failing to upgrade now means falling behind. Companies that move aggressively to catch up can control their fate, but the gap will become too large to close if they delay much longer. And it's not just a technology gap, which can be solved with the right software platform and partner. Companies must also develop a learning organization that is based on a clear omnichannel vision.
The situation is changing rapidly as the share of wallets increasingly tilts to the giant companies over time. What the mid-market e-retailer needs to consider is which companies are investing not only in today's customer engagement model, but also delivering the buy-anywhere-return-anywhere-support-everywhere model of commerce, whether it's in-store, in the cloud, or both. If proponents of this model include competitors, the e-retailer should re-examine its platform.
Once a company sets out to revamp, it must decide whether to develop the new site in-house or employ a third party.
Companies go the in-house route not only because they believe they are developing proprietary technology with a competitive edge, but also because they feel a commitment to building competency that will allow teams to stay agile in the fast-moving e-Commerce marketplace. In an economy where computers and commerce evolution continues to reflect Moore's Law (doubling capacity every two years), retailers must either invest in the leading platform for e-commerce; invest at an equivalent scale to remain competitive; or some combination of both.
Mid-market retailers have no doubt recognized that to be competitive, they must implement a comprehensive omnichannel business model that incorporates best practices, which is tough to jump start for a midsize company that is trying to transition from traditional models.
Fortunately, mid-market retailers do not have to create their own technology capability. They can acquire a platform on-premise or base it in the cloud, all the while maintaining their flexibility to respond to trends.
Mid-market e-Tailers should not consider the traditional feature/function debate when selecting a platform. Things are moving too fast in this market to worry about the last 10 percent of functionality. Instead, they need to be thinking about how their commerce platform fits into the overall customer engagement strategy, how they leverage next-generation customer experience scenarios to the benefit of their customers (including offline if they also have stores), and how they establish a rich data environment that assists customers on their shopping journey. With this shift in focus, they will see that the game — and market share — will go to those companies which share their vision for commerce — and experience — enablement.
Rick Chavie is Vice President, OmniCommerce for hybris. He is responsible for creating the OmniCommerce vision and technology platform that enables seamless customer experiences across digital and physical touch points for global and mid-market companies in all major industry verticals. Chavie brings more than 25 years of industry experience including leadership roles at retailers such as The Home Depot and C&A, where he led transformation and growth programs. He has also held executive roles in technology, which include leading the global retail and wholesale business at SAP and leading global marketing and solution deployment for the retail and hospitality business at NCR. He has also served clients across the major retail and wholesale verticals, including hardlines, softlines, and food, and branded consumer manufacturers in his partner and leadership roles at Deloitte and Accenture.