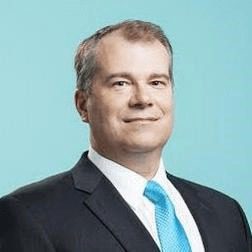 In today's retail environment, in which consumer demands and e-Commerce volumes continue to grow, the old saying, "Don't judge a book by its cover," just doesn't apply.
That's because consumers care way more than you might think about packaging. In fact, nearly seven in 10 (68%) of Americans say they are more conscious of packaging design today than they were five years ago.1
There was a time when a humble, brown e-Commerce box was an accepted standard. There are still many retailers and brands that think packaging — while necessary — isn't something in which they need to invest a lot of time, money or effort.
But shifting consumer demands and the need to manage rising shipping costs are forcing retailers and brands to think differently about packaging.
So why should you care about packaging, and what are the benefits of using it for your business?
Cost Savings
With the dimensional weight pricing models that most shipping carriers are using, it's no longer economically sound for businesses to place a lightweight item in a huge box.
When a product is shipped without a suitably fitting package, it allows the contents to move around in the shipping process, which may result in damage. Reducing package size, even by a few centimeters or ounces, makes a big difference to a company's bottom line. We know that because we've been increasing the efficiency of small parcel shippers for more than 50 years, dating back to the invention of Bubble Wrap.
Customizing your packaging to an optimal size and level of protection — a process we refer to as "cube optimization" — can save you money on shipping costs long-term. Since each pack will cost less to ship, you'll use less packaging material.
Better Customer Experience
Did you know that some two-thirds of all Americans (66%) believe that an item's packaging tells them something about how much the brand cares about them? Packaging is the first chance an e-Commerce customer has for a tactile experience. The packaging in which your product arrives has the potential to create a lasting impression and lead to a better overall customer experience.
Almost 80% of consumers say that packaging does and should reflect the environmental values of the brand they're buying from. Reducing excess packaging will let your customers know that you are taking sustainability seriously.
Also, think about what your customer is seeking from his or her shopping experience. More than 70% of Americans expect a company selling luxury or high-value goods to use packaging that is more visually appealing and consumer friendly. It is important for brands to realize that consumers who purchase luxury goods online will likely want a box that reflects the value of the shipment and extends the premium store experience into their home.
The e-Commerce customer experience doesn't end when the correct item is delivered on time — that's where the actual, physical customer experience begins. That's why brands need to think beyond the doorsteps of their customers.
Damage Reduction
While a damaged package might not technically be a retailer's or brand's fault, customers don't always see it that way.
Here's why:
More than 80% of consumers aged 18 to 35 say they would consider taking their business to another retailer if they received a damaged item;

Almost two in five consumers (38%) say they would consider purchasing from a competitor before purchasing from a retailer that sent them a damaged product; and

One in five (20%) say they would never order from that online retailer again.
Investing in packaging that is both aesthetically pleasing and robust enough to ensure that products arrive in one piece can significantly reduce the financial and brand reputation losses that result from receiving damaged shipments.
Do You Want Positive Or Negative Word Of Mouth?
Nearly nine in ten (87%) Americans reported making purchases online last year. When customers have a positive retail experience, they tend to share it with their friends. The growth of social media also means that a positive shipping experience can be shared online with ease.
Likewise, poor packaging decisions can create a negative lasting impression for brands and retailers.
Poor or unappealing packaging can cause consumers to post negative comments and pictures on social media, whether because of product damage, excess packaging used for a small item or an overabundance of packaging peanuts making a mess.
Companies need to find the best ways to differentiate their business, enhance the consumer experience and support their brand identity. Having the right packaging solutions goes a long way toward supporting these goals.
Stand Out From The Competition With Personalized Packaging
For the various reasons noted above, we are seeing more brands and retailers use packaging to stand out from the competition.
Beautifully branded packaging that adequately protects a customer's precious cargo can have a big impact on boosting customer loyalty and brand recognition.
While slick, branded packaging has, to this point, been associated primarily with the packaging of expensive luxury goods or equipment, such packaging is a tool that some retailers can use more often as they seek to expand their e-Commerce offerings and raise their status as a preferred shopping outlet. Today, consumers care more about packaging than ever before.
The adage, "Don't judge a book by its cover," just doesn't apply anymore.
Companies should look at packaging not as a cost, but as a vital part of their business and as an extension of their brand story — not just as a means of transporting their products.
---
12014 Sealed Air e-Commerce Survey, Packaging for e-Commerce Success, surveyed 2,010 adults and was carried out by Harris Poll
---
Ken Chrisman is President of the Product Care Division and Corporate Vice President at Sealed Air Corporation. Sealed Air is a Fortune 500 company and a leading global innovator and manufacturer of a wide range of packaging and performance-based materials and systems that serve an array of food, industrial, medical and consumer applications. Product Care resolves the demanding protective packaging challenges of moving products from global source, through complex and changing supply chains, to consumers, safely and securely.