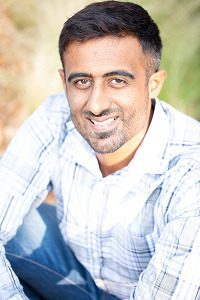 Even the best business plans expect some bumps along the road: financial insecurity among consumers, supply chain complications, a shortage of labor or reduced in-store traffic. But the COVID-19 pandemic forced retailers to grapple with all of the above, all at once. Facing a near-apocalyptic situation, retailers have had to pivot quickly, creatively and competently in order to withstand the chaos of the 2020 economy.
Among the winning strategies was a shift to ecommerce operations. Online sales bridged the gap between retailers and their consumers at the height of shelter-in-place restrictions, and many brick-and-mortar owners used their storefronts as a place to package orders and offer curbside pickup.
Now, as retailers engage in a staggered return to business activity, and as lease renewals approach, tenants and owners are back to the drawing board, considering their strategy for the coming months. And while no one knows for sure how those months will play out, there are a number of trends in the market and in observed consumer behavior that can help retailers make the most of their virtual and physical spaces.
A Look at the Market
The surge in ecommerce was enough to create trepidation in the commercial real estate industry. And while virtual sales will be part of the new normal, the rush did stabilize after the initial buyer panic, and already consumers can be seen returning some of their business to brick-and-mortar retail.
Researchers with the CBRE tracked APAC retailers as they shifted their business strategy. Use of ecommerce ranked first, with investment in online retailing and delivery apps following. Demand for brick-and-mortar space was last on the list, and CBRE expects a 50% decrease in demand for store spaces.
But rather than a sign of storefront abandonment, experts are expecting retailers to consolidate their locations, to pare down their real estate portfolio and focus their resources on a couple of choice locations. Local reach will become more important, as many shoppers remain hesitant to travel long distances and instead choose to patronize their surrounding vendors. Although competition in the market will shift, physical store locations will remain a cornerstone of retail operations.
Emerging Consumer Trends
As consumer spending comes back online, changes in spending behavior are expected to continue. Post-pandemic, leisurely sprees might be left in the past. Instead, consumers are more likely to embark on fewer but more intentional shopping trips, making more purchases per visit. Affirming evidence came from recent research by CBRE, which found consumers in Italy and Spain spending 10% to 15% more per store visit since reopening.
The Online-Offline Hybrid
Considering the above, it's clear that retailers will be best positioned to fulfill the needs of the new post-COVID consumer with a hybrid approach to physical and virtual space. To remain competitive, a virtual storefront needs to be engaging: professional images, streamlined checkout experiences and an extension of a retailer's brand. On-site solutions deserve the same creativity, and owners who are able to offer special shopping experiences, and innovative in-store formats will be in an excellent position to meet the new normal.
One place to begin for tenants and owners alike is with design. Growing in popularity is the concierge approach, in which a brand offers a personalized shopping experience with a client in a one-on-one format. This helps keep numbers down and offers customers a special experience they can't otherwise get online. A layout built to serve this shopping style — decorative partitions, open but separate spaces for sales associates to hold meetings, and small seating areas for shoppers to bring a couple of close friends — will certainly set the tone for a new and enhanced store experience.
Another great place for investment is in smart technology. Now acquainted with online sales, consumers know how easy things can be. Retailers should consider how they can maintain some of this efficiency in their stores. Contactless checkout, for example, is easier than it's ever been — consumers in-store could have apps on their smartphones that could enable them to complete a transaction on their own. Not only does this offer health and safety benefits, but it also frees up store associates who would otherwise be relegated to the cash register, allowing them to spend more time in the personal shopper role.
Lastly, it will be advisable for retailers to take greater note of their surrounding local markets. It may be the case that brick-and-mortar stores don't need to observe the same 9-to-6 hours as they might have before the pandemic. Since purchasing activity is expected to localize in the outfall of the pandemic, retailers should engage with other local vendors to consider in-store efficiency. If open store hours are coordinated for the time of day that warrants the most traffic (while respecting distance guidelines), retailers might consider offering the other store hours for personal shopping appointments, or keeping the store closed and focusing on fulfilling orders for curbside pickup.
The in-store experience remains a crucial part of consumer expectations. While retailers might condense their space and concentrate their resources, smart brands know the competitive edge in-person service brings. By adapting store layouts for personal shopping appointments, investing in smart technology for a seamless in-person experience and optimizing store hours to ensure the greatest use of space, retailers can walk the line between online and offline operations and offer their consumers the best of both worlds.
---
Zain Jaffer is a tech entrepreneur and the Founder and CEO of Zain Ventures, an investment firm with more than $100 million in assets under management. Zain Ventures invests in a variety of innovative projects, including commercial real estate and technology startups.