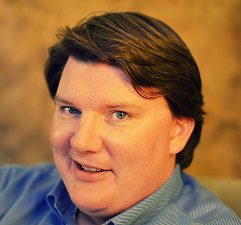 Now that e-Commerce has existed for the better part of 20 years, the online marketplace for furniture and home goods is starting to see a rise in buyers who grew with the internet. As these young consumers move from grad school to the workforce and into married life, they continue to use the internet for everything — including making large purchases online. So, categories like furniture and appliances — once thought to be illogical for ecommerce, are starting to see significant growth due in large part to the growing numbers of millennials.
Millennials have lived a significant portion of their social and consuming life on the internet–so the thought of having to physically see, touch or feel and item before buying it is not typically in their thought processes.
Although Millennials are willing and increasingly more able to make large purchases online, they collectively have much higher expectations than previous generations; they are also less likely to spend time sorting through thousands of products. When these young shoppers do not see anything that appeals to them or can't find what they are seeking right away, they will move on to a competing retailer very quickly. That's why it's more important than ever to curate or personalize shopping experiences with products and content that appeal directly to each unique visitor.
Get Personal
With well over 100,000 online retailers in the U.S., customers have virtually unlimited access to an overwhelming variety of merchants and products. Tactics like paid search marketing and SEO can help increase visibility, but shoppers will no longer spend significant time exploring sites that they do not immediately feel connected to. With so many variations in tastes and preferences, it can seem impossible to appeal to everyone from the moment they land on a site.
In reality, it is impossible to connect to all customer types with a static site. However, when a company leverages dynamic site features, listens to intrinsic data, and uses prescriptive personalization processes, it is able to show each visitor a variation of content, messaging and products targeted specifically to appeal to that visitor. Much like social media platforms filter content to accommodate known tastes and preferences, prescriptive personalization exposes shoppers to content and products most likely to appeal to different categories of visitors.
By understanding the motivations that drive purchase decisions, retailers can determine how to filter content. SmartFurniture.com uses determinants like stage of life, style, price, size, quality, and available features to display products relevant to customers across many style and budget spectra. Thus, a customer known to live in a small condominium with modern tastes and a preference for quality over price will see products that match that profile upon visiting the web page. A customer who lives in a large house with traditional tastes and a limited budget would see a completely different variation of the same site. The challenge will be how to gain the insights specific to each visitor when he/she has never visited the company's site.
Intrinsic Data And Clustering
Showing each new visitor a personalized site that is relevant to her style and interests can appear to be magic or unnaturally intuitive. Behind the scenes, it's not magic at all. Conceptually, it's simple. A company should start with what it knows: its existing customer data. Look for patterns of behavior and characteristics that are logically related and amount to clusters of attributes. This information is used as "training data" and will inform future activities.
For example, do people from a similar geographic area tend to buy one style of product over another? Do visitors who use Windows based operating systems and older versions of Internet Explorer prefer value products over feature rich products? There are countless numbers of variables a company can tie together from intrinsic data. The key is tying these characteristics together and then testing a wide variety of experiences to see if there is viable connection. Once a company has enough data to create a relevant experience for a set of similarly situated visitors, the company is on its way!
We are in the early stages of using big data to create relevant personalization. Though the practice is in its early stages, companies that can quickly make sense of their data and provide intuitive experiences to new visitors will have a significant advantage.
---
T. J. Gentle is the President & CEO of SmartFurniture.com. Since joining the company in 2005, Gentle has led the SmartFurniture.com team in developing web applications that empower customers to customize and visualize their furniture purchases online. Since becoming CEO in 2009, SmartFurniture.com has increased annual revenues more than 500%, and the company has emerged as one of the technology leaders in the Internet retail industry. Gentle is a former corporate attorney, a Co-Founder of PriceWaiter.com and Delegator.com, and currently serves on the Business Forward Advisory Council in Washington DC.