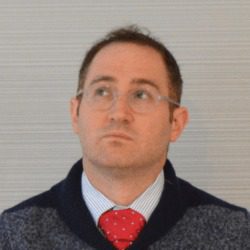 Although hard to measure, estimates on the value of merchandise abandoned in online carts range from $18 billion to $4 trillion — a terrifying thought for online retailers. A large factor contributing to abandonment is the often time-consuming buying and checkout processes, causing retailers to lose significant sales. However, online shopping cart abandonment doesn't have to be a pain point — instead retailers can take advantage of this opportunity. Take note.
Why Do Shoppers Abandon Carts?
While many shoppers may add an item to a cart to mark it as something they'd like, the final decision to purchase may depend on other factors that are social and collaborative in nature. Common questions before purchasing often involve other shoppers. For example, a user may ask "Do I have the final authority to purchase this item or do I need to run it by someone else?" or "Should I coordinate with other people to add other items to the cart so the order can qualify for free shipping?" The process of forming these group-based decisions often leaves the cart in a state of limbo, with the sale never being completed.
Additionally, while shoppers are generally aware of tax obligations, unexpected or confusing shipping costs are definitely a huge factor in shopping cart abandonment. The problem can multiply when ordering from multiple sellers on one site – retailers need to do a better job of consolidating their core offerings with those of third-party sellers to minimize unexpected costs. Further, sites that offer free shipping thresholds often prompt the shopper to add more items to qualify, which can effectively reduce this problem. Like hidden costs, forcing user registration can also affect the shoppers' feelings about a particular site, especially if it's unexpected. The shopper should be a given a clear reason why registration is necessary and the benefits of registration should be valid and clearly spelled out. In general, retailers want to reduce the number of steps between adding products to a cart and checkout.
Tips For Solving Shopping Cart Abandonment
There are many ways to tackle the issue of shopping cart abandonment — in general, allowing group communication and collaboration within shopping carts certainly simplifies the checkout process and meaningfully reduces the number of abandoned carts. Additionally, online retailers should look to the following strategies to solve the problem of shopping cart abandonment.
Let Shoppers Save Their Carts: Life gets busy, so sometimes shoppers use a cart as a way to prepare for their next purchase. If they can't view their cart the next time they log on, they're less likely to actually execute the purchase.

Allow More Payment Options: With the explosion of new ways to pay online, retailers need to give shoppers an up-to-date list of options to ensure their payment preference is available.

Make Group Buying Seamless: Households and businesses often need to collaborate when shopping, but online retailers don't make it easy, leading to shopping cart abandonment. Make the process as easy as possible for shoppers to create group orders.

Eliminate Hidden Charges: Give shoppers shipping costs and other surprise costs upfront — don't give them a reason to cancel their order before they even check out.
With the ever-present threat of shopping cart abandonment looming, online retailers need to adapt their strategies to ensure they do not lose sales. By transforming the online shopping process to make consumers' lives easier, retailers are less likely to suffer from the consequences of abandoned carts. To do this, online retailers should allow for seamless shopping experiences via unique methods such as group buying capabilities.
---
Jack Lowinger founded group shopping and e-Commerce solution Cartonomy in 2012 in order to fill a void of viable social shopping options online.