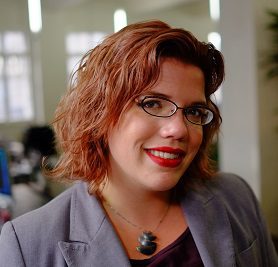 Brick-and-mortar retailers face increasing pressures from online competitors that are just a click away for their customers. How can retailers leverage the growing use of mobile devices (156 million in the U.S. and growing 24% annually) to thrive in the rapidly shifting consumer landscape?
While some mobile apps may compete with in-store sales, there's a tremendous opportunity to leverage mobile devices to augment in-store shopping. Many innovative retailers are enhancing their shopping experience — and the overall brand dynamic for consumers — with apps that add value through various features.
It's no wonder that more retailers are investing in mobile apps. Consider these statistics from ComScore:
Coupon sites get 88% of their traffic from mobile devices.
80% of mobile device usages is dedicated to apps vs. mobile web browsers.
When consumers visit online retail sites like Amazon, eBay and Etsy on mobile devices, 80% of the time it's through an app.
But large multichannel retailers — with the exception of Target Corp., which draws 50% of its mobile traffic from its app — get most mobile visits through mobile web browsers.
Mobile apps can make shopping easier for consumers, allowing them to do things like buy groceries on the way home, budget for Christmas shopping, or find the perfect shoes to match an outfit. Retailers also can get tremendous value by investing in mobile in the following ways:
Increased revenue – Mobile commerce will generate $34.2 billion by the end of 2014, up from $21 billion in 2012. Capture more mobile consumers by promoting apps across channels: In the app itself, through email and online ads, and even offline with in-store and print promotions.
Increased loyalty – The more time, money and energy you save your customers, the more likely they are to make you their "go-to" place to shop. If mobile app(s) can make their lives easier, that equals a more loyal customer base for your business.
Increased engagement – You know your customers like your products, but a mobile app can do more than simply sell inventory. Successful apps make your brand more accessible to your customers, and enable you to contribute to their lives in a meaningful way that goes far beyond retail sales.
Increased awareness – The more visible your brand is to your customer base, the more likely they are to buy your product. The more they're satisfied with your product, the more brand loyalty your customers will have. The greater their brand loyalty, the more often they'll return to your brand instead of a competitor's.
While there's no doubt mobile app technology is expanding rapidly, there are five main trends that retailers should focus on when building their mobile strategies and products.
Trend #1: In-Store Location Awareness
Thanks to iBeacons and GPS, mobile retail apps can now provide a unique brick-and-mortar experience. By identifying the exact location within a store, the app can deliver hyper-relevant information to shoppers. Imagine providing your customers with a store-specific map of where to find the items on their shopping list (a time-saver). As they pass through an area with a special offer, the app can support your promotion with a customized message (a sales opportunity). In-store location awareness is a win-win for customers and retailers. Macy's and Walmart have been early adopters of iBeacons. In the ongoing battle to provide each shopper with the right message at the right time in the right place, knowing exactly where a customer is within the store can create great opportunities.
Trend #2: Brand Experiences As Apps
Retailers sponsor events and create non-shopping experiences because they know consumers buy more than a product — they believe in a brand. Mobile apps offer retailers the possibility to create a daily experience that reinforces a brand's core values to current and potential customers. The Oakley Surf Report app, for example, provides weather conditions and tide information. It provides a valuable resource to the audience that may (eventually) purchase sunglasses, sandals and other surf-related products. North Face and REI have snow report apps. Charmin has the "Sit or Squat" app to locate clean bathrooms (even if they don't use Charmin toilet paper). Think outside the shopping box and consider building an app that creates brand value by becoming a part of a user's daily life.
Trend #3: Create Loyalty With Rewards
Saving money and earning rewards have been long-time staples for retail marketing. Successful mobile apps will put loyalty front and center. Build features that allow customers to earn and redeem loyalty rewards through their phones or at physical locations. Incentivize downloads and interactions with special points offers. Target's Cartwheel app helps shoppers "save on the things they already buy," with a reported $65+ million in global savings by users. Make the loyalty experience simple and seamless. Mobeam's BeepN'Go, now preloaded on all Samsung Galaxy S5 smartphones, allows users to load loyalty cards, coupons and gift cards (almost anything with a barcode), and redeem them when shopping in stores. The BeepN'Go digital wallet image on the phone screen is scanned at checkout.
Trend #4: Context Awareness
Retailers stock sandals in the summer and boots in the winter. Umbrellas move to the front of the store on rainy days. When the snow report for a region comes in, an email promoting a special offer on hats and skis can go out to customers in that area. Context marketing makes a lot of sense — and sales. The same holds true for mobile retail apps and customized messaging. Thanks to GPS functionality in phones (or ZIP code information in a user account), retailers can leverage customer locations and local information to deliver automated contextual messages. By integrating with weather, traffic, local event listings and other regional data, in-app marketing can be far more relevant and automated.
Trend #5: In-Store Innovations
Many retailers have implemented mobile devices directly into the in-store shopping experience. From personal checkouts anywhere (Apple Stores via an app that allows shoppers to directly purchase small items) to Kate Spade creating a shoppable window front in New York City, mobile technology can revolutionize the traditional brick-and-mortar experience. Consider new consumer-centric sales flows, like a grocery store app that allows the shopper to scan barcodes as they put items in their cart. Check out involves a store employee quickly confirming the customer's receipt matches what's in the cart, and a button tap completes the purchase. By putting design thinking to work, mobile can innovate traditional retail stores to improve experiences and drive sales.
As technology evolves and mobile adoption increases, enticing retail apps and mobile brand experiences will be essential for any retail business to compete and be successful.
---
Elliotte Bowerman is VP of Marketing at Sourcebits, a global leader in mobile strategy, app design and development. Sourcebits works with companies of all sizes, from Coca-Cola, Fossil and Bank of America to innovative startups like Twitpic and Mobeam. Sourcebits has developed more than 550 mobile, web and cloud solutions to deliver business results, including more than 30 apps reaching the top 10 in their categories. Learn more at http://www.sourcebits.com.