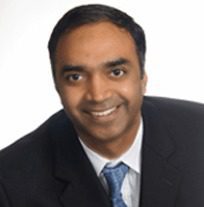 The U.S. Department of Commerce reports that only 7.8% of total U.S. Q1 2016 retail sales came from e-Commerce. This percentage challenges e-retailers to get more creative with their sales channels, particularly for their private-label products.
Many that produce such private-label products — which tend to have higher profit margins — are achieving great success by leveraging channel strategies used by manufacturers and reselling these goods at the brick-and-mortar stores of other retailers, such as Sears. Known as indirect sales channels, these pipelines are notorious for offering producers scant visibility into crucial areas ranging from inventory to sales to end customer data. Fortunately, there are three ways e-retailers can increase the profitability of their private-label products sold through indirect sales channels, using channel data management (CDM).
Avoid Stock-Outs and Price-Protection Payments
Indirect sales of private-label goods can be a revenue blessing or curse. Allocating too few units risks stock-outs, which erodes the relationship with brick-and-mortar channel partners and forfeits potential sales. Yet flooding the channel partners with too many units results in the costly settlement of price-protection claims. Partners file these claims when the e-retailers drop prices while the partners are still holding inventory at the original, higher prices. Depending on an e-retailer's policies, channel partners could be entitled to collect on the original price for an extended period.
How can an e-retailer find the perfect balance between too many and too few private-label product units in the indirect channel? The first step is getting accurate and timely sales data from distributors and brick-and-mortar resellers. That way, it's clear to everyone how well each item is selling in near real-time.
By automating this manual and laborious sales-data tracking process, an e-retailer with a multi-billion-dollar market cap is saving approximately 36 hours per week in account managers' time. Armed with timely and accurate channel data, these managers are able to make better inventory management decisions that significantly reduce stock-out situations and price-protection claims.
Automate and Streamline Reporting
Especially with private-label goods, e-retailers typically assign their own SKUs to each item. And so does each channel partner. Unfortunately, this means a single item could have several SKUs, which is an inventory tracking nightmare that has previously required error-prone manual data entry.
CDM technology automatically maps all SKUs to the appropriate product, and it streamlines the process for aggregating channel sales and inventory data. The large-cap e-retailer in our previous example has reduced the time spent collecting its channel data by 97% through automated CDM.
How can e-retailers decide if automating channel data management will deliver a big return on investment? The first step is to evaluate how time-consuming, manual and laborious the current process is. Then e-retailers can update best practices and explore automation tools to improve sales efficiency and remove salespeople from the channel-data-aggregation loop. As a benefit, account managers can spend more time selling product rather than documenting past sales, and the e-retailer ultimately improves the auditability of the channel-sales data.
Simplify Partner Incentive Programs and Reporting Compliance
Selling e-retailers' private-label products isn't the core mission of a brick-and-mortar retailers' business. So e-retailers often offer channel partners incentive programs to drive sales priority. Typically, discounts and price break incentives represent 5% to 15% of an e-retailer's total sales revenue. For a billion-dollar company, this could mean $50-$150 million in co-ops, market-development funds (MDFs), rebates, price protection and stock rotation.
How is an e-retailer to know when channel partners qualify fully for these large payments? And how do they know if they need more insight and governance into how payments are being made and the process? The first step is for e-retailers to assess their level of governance and incentive program compliance. Industry experts estimate that as much as 15% of all payments are mis-claimed by channel partners — often unintentionally because the reporting process is so complex. This directly affects an e-retailer's bottom line.
When the risk level is high and a lot of incentive expenditure is at stake, CDM technology can help simplify the reporting process, which eliminates "leaky payments" and shields shareholders from liability in an environment of heightened regulatory scrutiny. The large-cap e-retailer that uses CDM to simplify channel partner reporting has achieved more than 75% improvement in its number of partners reporting, resulting in improved decision-making around inventory management and governance.
Look Ahead With Channel-Data Management
Forward-looking e-retailers are increasingly seeking ways to augment revenue by increasing the profitability and sales volumes of their private-label goods. Many are using brick-and-mortar retailers as channel partners to increase sales opportunities. Yet managing sales, inventory, incentive program and compliance data is complex and challenging. The lack of timely and accurate reporting can result in revenue losses from stock-outs, price-protection claims, incentive programs and compliance fines.
Smart e-retailers are borrowing strategies from product manufacturers to automate and streamline reporting by using CDM technologies that significantly decrease inventory management costs, increase private-label product sales and boost revenue and profit margins.
---
Mukund Ramaratnam is, VP of Strategic Sales at Zyme. He is responsible for driving Zyme's strategic initiatives and creating new revenue streams, as well as managing ISV partnerships such as Salesforce.com. He previously managed Zyme's Applications business, including ChannelView and ZAP solutions. Before Zyme, Ramaratnam led AMD's consumer business, responsible for PC go-to-market and channel initiatives worldwide. He also led AMD's market development initiatives for emerging markets like Brazil, India, and China. Prior to AMD, he was with McKinsey and Company as a consultant serving the executive teams of Fortune 500 companies in technology, healthcare and financial services. He holds an MBA from Wharton and an MS in Engineering from the University of Southern California.