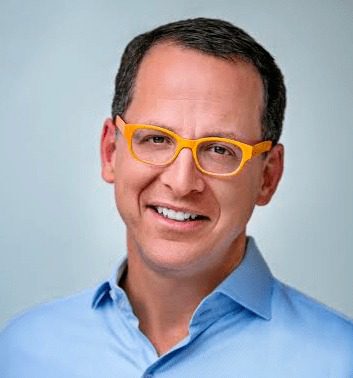 For the longest time, the consumer gospel of private label has been:
Sometimes they're just as good as — if not better — than the name brands.
Sometimes they're not.
Sometimes they're made by the same companies that make the name brands.
Sometimes they're not.
If there is anything that consumers have learned about private labels over the last few years it is that they are consistently inconsistent and not exclusively in a negative or positive way. The same goes for product development and marketing. Retailers are consistently leaving missed opportunities on the table with their private label offerings.
For the most part, retailers' strategies of pitting private label against name brands have worked. Although growth has slowed recently, private label has steadily gained share over the last decade. In Europe, it now represents almost a whopping 50% of all CPG sales. The U.S. lags considerably at around 18%, with some predictions putting the U.S. at only 25% over the next few years.
However, the recent proliferation of private label lines and products has opened an opportunity for retailers to steal a play from the name brand handbook. Today's discerning consumers face more choices than ever when shopping and private label is not making it any easier for them to decide. Additionally, consumers don't view private label as simply a value choice anymore.
Here are three opportunities for retailers to build out their private label offerings:
Eliminate confusion.Whole Foods has built an amazing brand but has made the decision to offer both its 365 Everyday Value house brand and its 365 Everyday Value organic brand. The same is true for Publix, which offers a Publix brand and a separate Publix Greenwise brand, a more premium organic sibling. In both of these stores, the premium brands minimize the value of the main lines. Consumers already associate Whole Foods with organic products. By adding an organic brand, customers may be confused about whether the Everyday Value brand offers the same health benefits they expect from Whole Foods. Retailers need to eliminate any confusion for their private label brands and not undercut their product lines.
Reveal the wizard behind the curtain. Formany private label products, especially those with no name brand equivalents, the only branding offered is very generic such as "sourced from the finest ingredients" and "made to the highest standards." Often bland-sounding names such as "President's Choice," "Great Value" or "Up and Up" do little to tell the brand story. Private label companies need to help the consumer establish deeper emotional connections with brands that are based on more than just price. Private Label retailers need to explain why it is necessary to make the product and how it's different than the brand name competition.
An example is Target. While Target has multiple private labels, the company's Archer Farms food brand stands out to consumers. Sophisticated packaging, unique products and lip smacking ingredients (ex: Mediterranean Arugula & Tomato Wood-Fired Pizza, Parmesan Garlic Potato Chips) elevate the brand beyond its value roots. However, the brand has no web site. Consumers don't know where the name Archer comes from, and have no clue what products are on the horizon (or why the ones on the shelves are there now). Successful brands balance intrigue and transparency. With Archer Farms, all we have is intrigue.
Create experiences that involve consumers. Because they own the brands, retailers should have tremendous latitude with their products. Without layers of brand managers and marketing execs, retailers can speed new products to market and use novel methods to sell them. An idea to enhance the consumer relationship would be to give the most loyal private label customers a chance to influence the next product the retailer will launch. Another idea to build consumer confidence might be for retailers to share a relevant Consumer Reports review of the branded versus retailer offering, when a customer is in the paper goods aisle for example, or conduct "blind" tests within the store and let consumers decide for themselves.
Whether private label continues to grow or simply plateaus will be highly dependent upon how well retailers harness the emotional connections of the products themselves. Gone are the days where simply placing a product on the shelf, pricing it lower than the competition and hoping for the best mean success. Today's consumers — especially the highly sought after Millennial segment — are too smart for that strategy. They know what they want, what they need and how to easily find it. Ignore them at your own peril.
Jonathan Schneider is a consumer behavior expert. He is the CEO of Talk Show Research and has conducted qualitative research for consumer packaged goods companies as P&G, Unilever, Coca Cola, Kraft Food and others.