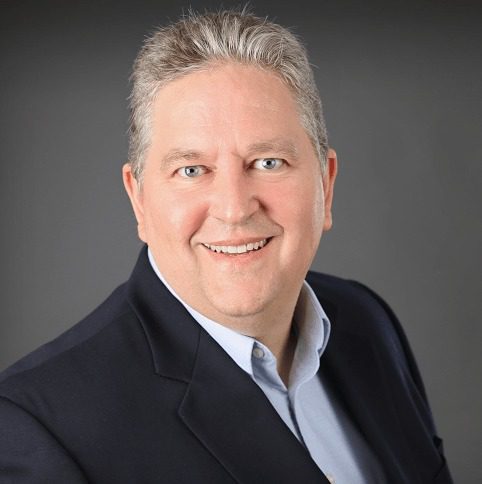 Would you trade your personal data for a more customized retail shopping experience? More and more consumers are saying yes. In a study this year by Coupons.com and the research firm Bovitz, more than 70% of Millennials are somewhat or very interested in personalized offers and willing to trade information about themselves to get them.
This is good news for retailers that want a better understanding of their customer base in order to shape a personalized shopping experience. Yet consumers' willingness to give you details of their data — beyond basic contact information — goes hand-in-hand with the expectation that you'll do everything in your power to safeguard it.
When high-profile security breaches are a commonplace news headline, how do you strike a balance between collecting, analyzing and storing the data while securely handling it? Who do you share the data with, if anyone? Is it best to store it within your company rather than in the cloud? What about your customers' perceptions of how you're using their information?
There isn't a one-size-fits-all answer to any of these questions, so let's break each one down and outline what you should be thinking as you balance the needs of data collection and security.
Should You Share The Data?
There are many tools to help you collect and analyze data for better personalization, including very effective ones that can be bolted onto your existing transactional systems. A third-party partner is often brought in to analyze your data and provide you with a host of business intelligence information, depending on the quantity and quality of data you are gathering. However, your partner may ask for additional data to further segment their work for you.
Just because they ask for more data doesn't mean you have to share it. Providing this extra information to your third-party partner may trigger the need for you to ask customers' permission to gather and share the data — in other words, they will need to opt in or opt out of allowing you to share their information with other companies. This could raise red flags in the minds of your customers ("Why are they collecting my data? Is my data safe?"), as well as potential security risks due to the greater quantity of sensitive data being handled by your partner.
Where Should You House The Data?
How to store your customer data brings up another round of questions. Do you host it yourself or let your third-party vendor — which perhaps has more security expertise and resources — receive, analyze and store it in the cloud? How will the data be transmitted? If you keep it with you, how do you coordinate and decide on the security measures for safeguarding it?
Whether you choose to house the data yourself or in the cloud, there are benefits and drawbacks to each scenario. For instance, a benefit of the cloud is that it enables smaller retailers (which may lack adequate IT resources) to collect information and learn more about their customer base. In addition, you can rely on the security and data expertise of your partner and trust them to handle everything properly. The downside, of course, is that the cloud is a security liability; someone else (your partner) is receiving and managing your customers' data. The more transactions that the data goes through and the more entities that touch the data, the greater the risk of a security breach.
If you host the data within your four walls, you have complete control over it, so security questions are usually more straightforward. Integration with your existing systems could potentially be easier as well, depending on the information you're sending. On the other hand, a potential challenge of hosting the data yourself is the resources required to support it; you should be confident that your IT team has the knowledge and capacity to adequately support the new technology piece.
What Will Your Customers Think?
Weighing public perception is an important factor in deciding which data to gather and how to handle it. For example, asking customers to opt in to a privacy agreement may raise many questions in their minds: "How exactly are you using my data? Who are you sharing it with? Should I be more worried about data being stolen or misused?"
While customers are becoming more comfortable with sharing their data in exchange for personalization, there's also a heightened sensitivity to security threats. The right answer to these questions can only be determined by you, so consider what you already know about your customer base and their perception of and trust in you. The bottom line: Weigh the business outcomes and ROI that you get from gathering personal details with the customer perceptions that could result.
Begin With Your Business Model
While there's no absolute answer for balancing personalization with security, beginning to answer that question should start with a look at your business model.
Your business model can serve as a valuable resource by helping you explore the value and needs of the personalization vs. security question. How much value can you potentially get out of personalization? What data do you need to collect to maximize that value? What are the risks associated with your approach? What could mitigate those risks? Can you really justify the cost of personalization? With your business model as a starting point, you can determine the value and needs around customer data, along with the resources required to help make it happen.
Gaining a better understanding of your customer base is critical, but whether that requires collecting and handling an ever-increasing amount of customer data depends on your business model, needs and objectives. With willing consumers and appropriate sensitivity around security considerations, creating a more personalized customer relationship can enhance their experience and loyalty while safeguarding their privacy.
---
Tom Schoen is president of BTM Global and serves on its board of directors. He is charged with setting and overseeing the strategic initiatives of the company, along with client management for BTM Global's largest clients. Schoen has a history of managing complex, high-profile clients on a global scale, along with 30 years of software engineering experience including scientific, military and retail applications. He has held numerous leadership positions at Traveler's Insurance, Retek Inc. (now Oracle Retail), MediSpan, and as a civilian with the U.S. Navy.