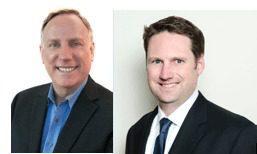 Omnichannel is the ultimate buzzword in retail today. And, like many buzzwords, it suffers from a halo of hype and a dearth of substance.
What is it, again? A recent AdWeek article explains: "An omnichannel strategy is one that puts the customer in focus, drives engagement through personalization and provides a unified view of the ROI delivered."
In other words, a successful omnichannel strategy means you have a good handle on who your customers are and what they want, and you're using that information to build a customer experience that drives loyalty and boosts your bottom line.
Sounds pretty good, right? Of course, it's easier said than done. For the industry to succeed with omnichannel, the first key is to recognize the obstacles that are preventing its realization right now. Here are the five major hurdles to omnichannel success that we've both seen crop up repeatedly during our careers in the payments technology industry and what we can do to surmount them:
1. Customer Identification: One major challenge is customer identification across platforms. It's absolutely necessary for a successful omnichannel strategy, but it can be hard to achieve. Often the information collected in customer databases is very "dirty," with multiple profiles for each customer and lots of missing or incorrect information.
When customers buy something online, they give away a lot of personal data both actively (e.g. via payment forms) and passively (e.g. via cookies), which allows companies to identify them quickly.
But in brick-and-mortar retail, often the only data collected is an anonymized, encrypted credit card number — not nearly enough information to build an accurate customer profile. In order to build a holistic view of the customer, retailers need to connect online and offline data.
A successful customer identification program requires that integration to take place in an organized and systematic fashion.
2. Fragmented Fulfillment: Similarly, many retailers struggle with a fragmented fulfillment processes when customers move from online to offline and back. For example, many transactions are split between multiple channels for purchase and fulfillment.
Let's say one of your customers buys a pair of shoes, some pants and a hat online. Maybe the shoes ship from a third-party vendor, the pants come from your warehouse and the hat gets picked up in-store.
First off, you'll likely have to charge each of these purchases separately. Moreover, suppose that while in the store, the customer suddenly realizes they want a different hat instead, and you need to increase the amount of their credit card authorization right there. That can be a surprisingly tricky thing to execute if they originally paid via the web site.
As this SmartCompany article points out, "Unlike the more siloed multichannel experience, today's shopper simultaneously uses all avenues available to them and this means, as a retailer, you need to be wherever they are to ensure your business has an ongoing and relevant presence in their world."
The bottom line is that fulfillment often needs to happen seamlessly across multiple sources, from the distant warehouse to the local store. In order to qualify as omnichannel, your payment system has to be able to support this.
3. Siloed Technology: We often hear from retailers who have to manage transactions across siloed technology stacks. When e-Commerce platforms get extended into stores, for example, they can create major problems around payments. Bringing them in-store may help you recognize your customers.
But there's also a potential downside if your technology is siloed: You might end up unable to process refunds back to the original card except manually in the back office. That doesn't exactly spell a great customer experience.
The ideal customer experience: to take the goods back and refund the original card on the spot, thus preventing chargebacks and maximizing convenience. To make this happen for your customers, all of your systems need to be integrated.
4. Inventory Intelligence: Speaking of technology stacks, how intelligent are your inventory systems? If the answer is, "not so intelligent," that can be a big problem. When you don't have data readily at hand detailing where specific items are available, you're not maximizing your potential sales. For example, if you have shirt X in size Y available at store Z, but your web site doesn't indicate as much, you are guaranteed to miss out on purchases.
This is just another example of how disconnected technology silos can cause tremendous inefficiencies. You need to allow customers to find out exactly what inventory you have and where in real time. Anything less disqualifies you from the omnichannel game, and inevitably means lost profits.
EBay's new suite of omnichannel apps has done a good job of bridging this disconnect and helping solve some of the online-to-offline technological silos. Many merchants can learn from their example.
5. Not Enough Investment: Finally, one of the biggest hurdles to omnichannel success is an overall lack of investment in the customer. Many companies are willing to invest heavily in technology designed to protect their inventory, but few put similar spend toward what is arguably their most vital asset: the customer.
Areas to consider investing in include:
Mobile payments: In Q1 of 2015, mobile accounted for 29% of e-Commerce sales in the U.S. and 34% globally. As a subset of online sales, mobile is rapidly increasing in mindshare, and retailers need to enable this for customers. This means both accepting in-store payments via smartphone (think Apple Pay) and reducing friction for mobile e-Commerce.
Mobile loyalty and discount programs: You want to connect with your customers, and smartphones today are one of the most powerful marketing tools merchants have at their disposal. Look at mobile loyalty and discount programs as ways to get in front of your customers with exactly the offers they want at just the right time, such as back-to-school.
Convenience upgrades: In-aisle payments and customer experience upgrades can make a huge difference. For example, many upscale shoe stores are making it so salespeople who are interacting with a customer in-person don't need to get up and go to the back of the store to pull new styles or sizes. They can order them from the back using a mobile device and, once the customer has made a final decision, accept payment right there. This prevents lost sales due to broken interactions.
The acceleration of technological change for society is not going to slow down anytime soon. And while the technology curve may feel steep, if you want avoid "boiling frog syndrome," there's really no sense in putting off change.
The first step for many merchants on the road to omnichannel success is to confront the realities of their legacy technology. Many retailers are still running their businesses on machines designed in the 90s. But consumerized retail technology stands to benefit merchants in so many ways that it's no longer a "nice-to-have"; it's become vital for those who want to maintain a competitive edge today.
Understanding the reasons why omnichannel is lagging can help you identify areas of your business where you can improve operations and make significant progress in a short amount of time.
---
Michael Mauerer is the CEO of Teamwork Retail. He has more than 25 years of experience in designing and building retail software. He was the architect and founder of Retail Pro, an international retail management software used in over 65 countries by major retailers such as Louis Vuitton, Prada, Walt Disney and Gucci. Mauerer is credited with building the first worldwide channel to sell successfully to the small- and mid-sized market. He sold the company to Intuit in 2002. As part of Intuit's leadership team, Mauerer developed QuickBooks PoS, another highly successful retail software product. Within 24 months of launch, this solution became a standard for small retailers in the United States. In all, there are more than 100,000 stores utilizing Mauerer's retail systems around the world.
As CEO and Co-Founder of Cayan, Henry Helgeson is responsible for driving the future vision of the company, ensuring that Cayan remains at the forefront of payments innovation. Helgeson is involved in numerous industry associations and is an active member of the Electronic Transactions Association's (ETA's) Mobile Payments Committee. He has spoken at numerous events and conferences including ETA, Money2020, RSPA Retail Now, SXSW and PYMNTS.com. In 2012, he received the ETA Member of the Year Award, recognizing his contributions to the future success of the industry and he has been named to the Boston Business Journal's (BBJ's) "40 under 40" list.