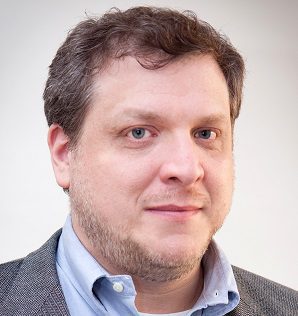 The time between Thanksgiving and New Year's is potentially the most profitable time of the year for retailers, which also makes it one of the most competitive. Small businesses may think they are in for a tough contest with the many deep-pocketed, big-box chain retailers. Using tailored marketing and smart planning, any small business has the potential to attract shoppers and their holiday season spending.
The Importance Of An Online Presence
Most shoppers start by turning to the web to find the best gifts for family and friends. It may not be possible for your small business to sell products online just yet, but having a web presence of some kind is vital. First, your competitors are online so you need to be too, even if it's just a basic web site with your store's information. Many times, the average gift buyer is browsing online for the best deals in town. Having your business' web site come up on search engines will expand your audience and make your business more discoverable to new customers. If you're unable to set up an entire e-Commerce platform, posting photos of the products available for purchase in-store is an effective way to get potential customers intrigued by what you have to offer.
Also, more and more web traffic is coming from smartphones and tablets. If possible, your web site needs to be mobile-friendly to let your potential customers access your site from their favorite device. Even if you are simply showing an address and phone number, presenting the right information with mobile-ready features is another way to take advantage of holiday shopping traffic.
Social media is a must for retail. Facebook, Twitter and Instagram may seem confusing and overwhelming at first, but these free platforms can be used as powerful marketing tools to lure in and connect with holiday shoppers. Don't be afraid to get creative and show your store's personality! On Facebook, post pictures of employees dressed up in holiday costumes. Engage with your followers on Twitter by posting questions like, "What's your favorite holiday tradition?" On Instagram, post photos of the most popular items available at your store or pictures of local customers doing their holiday shopping inside. With social media, it's about creating a community for your customers so they know to keep checking your pages throughout the year for the latest store news and potential discounts.
Promotions, Deals And Events
Corporate retailers can take advantage of offering deep discounts and promotions to drive customers into their stores. It can be hard to match on price, but it's still important to have some sort of holiday promotion to attract shoppers, particularly those who are hunting for a good deal.
Many of these corporate retailers are also offering free shipping deals online, so try offering a cost-effective incentive to have customers physically come into your store. One idea is to offer a free or discounted gift wrapping service. Display the offer on your web site and social media pages. Just that one small incentive could bring in many shoppers with busy schedules who may have been tempted to order everything online.
The Saturday after Thanksgiving, dubbed Small Business Saturday, is your day to shine and set the stage for the rest of the holiday season. Use it to your business' full advantage and build promotions around the whole day to gain customers that could keep coming back year-round. Consider hosting an event at your store with entertainment like coloring and puzzles for the little ones so parents can shop in peace while also offering free coffee and snacks. Implement extended hours for the day, display balloons outside, or offer one-day-only discounts to reward customers for supporting the local small business community.
Stocking Up And Thinking Ahead
Every day is as important as the last during the holiday shopping season, so think ahead and have a plan in place for your business to save time and prevent stress. Start your inventory planning now; build a sales forecast by analyzing past holiday season sales and based on those numbers, you can estimate the amount of inventory your business will need to last through the end of the year. Don't be afraid to overestimate on products that don't expire, especially if your business has unique marketing plans that differ from last year.
One issue many small businesses run into at this junction is finding the working capital to purchase ahead. It can be difficult to go through the traditional banking loan process because many times the amount needed is rather small; usually less than $100,000 and the process can take a long time. Working with alternative finance providers is one option to consider as these providers specialize in smaller amounts of capital. One advantage of applying for this type of working capital is that funding is typically available within days, compared to the traditional process of three weeks or more. Whichever working capital option your business chooses, be sure to carefully analyze its cost over time to ensure that it's the best decision for your small business.
As your business starts to put together its holiday plans, don't think of it as a quarterly project. Think of it as a long-term plan to convert holiday customers into regular customers. Remember, there will always be birthdays, anniversaries and other holidays that bring the need for presents and more shopping.
---
James Mendelsohn is the Chief Marketing Officer for CAN Capital. He is a 20-year executive with deep experience in financial and consumer marketing. Most recently, he was at the consulting firm McKinsey & Company, where he advised global clients in the financial services sector on marketing analytics, market intelligence, digital strategy, and customer experience. Prior to McKinsey, Mendelsohn spent 12 years at Capital One, where he most recently served as the Vice President of Corporate Strategy and led marketing, digital, and customer experience strategy across the credit card, banking, and financial services lines of business. He helped launch many of Capital One's signature marketing programs, including the award-winning "What's In Your Wallet?" advertising campaign and the Capital One Bowl.