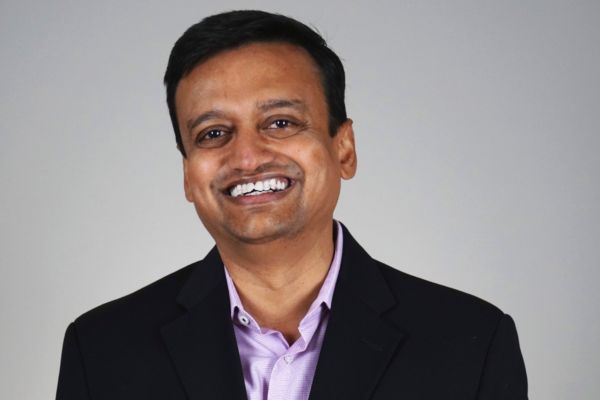 The consumer buying behaviors retail marketers all once knew to be true experienced a seismic shift. The question now is: what do these new "pandemic personas" look like, and how can retail marketers cater to their new needs to set benchmarks for a successful 2021?
There are three pandemic personas of which every retail marketer must be aware of, and aim to understand. We will define them as follows: Frugal Freddie, Socially-Conscious Sally, and Newly-Online Nelly.
Frugal Freddie
Frugal Freddie is hyper-focused on value. The pandemic has made him more in tune to his financial spending habits. He's focused on needs rather than wants (and he's not alone; many marketers will note that Food and Grocery was observed to have been one of the most successful segments, rising 15% YoY according to NetElixir data). Frugal Freddie is not just looking for a quick bargain; he's looking to make an actionable, long-term change concerning where, when and on what he spends his hard-earned dollars.
Our data shows that the latency between first website landing and purchase decreased by roughly 10% to 22% from pre-pandemic latency. Still, within this same time period, shoppers were visiting websites more frequently to conduct research. Frugal Freddie is not just value-conscious; he is also the uber-informed shopper. He wants brands to take the time to study consumer behaviors and insights in real time, and use that data to personalize their marketing efforts specifically to Frugal Freddie's needs.
Socially-Conscious Sally
For Socially-Conscious Sally, the past year signified that it was time to wake up, to become more aware of her spending habits to make sure that she was focusing her time and money on brands that aligned with her core values. Socially-Conscious Sally is not interested in purchasing from brands that engage in lip service or performative allyship — posting a "black box" on Instagram or circulating a carefully crafted PR statement to customers and stakeholders is simply not enough in her eyes.
According to an Edelman survey in June 2020, 60% of the U.S. general population would buy or boycott from a brand depending on how the brand responded to racial injustice protests that were happening at the time. Further, according to a survey conducted by Certus Insights, 70% of consumers want to know what brands are doing to address social and environmental issues. Socially-Conscious Sally wants to see actionable measures toward progressive change. She will support the brands that more frequently engage with topics such as social justice, mental health and inclusivity.
Newly-Online Nelly
Newly-Online Nelly found herself suddenly forced indoors in March 2020, and she's been hesitant to return to a physical store since. She is unique in that she exhibited a previously unprecedented search-shop-buy behavior. She didn't really engage much with online shopping pre-pandemic; in fact, she made her first online purchase ever within the first few weeks of the pandemic onset! Now, however, it seems to be all she knows. Once she crossed the "online shopping barrier" and came to the realization that she could, and wanted to, begin purchasing online, she continued without hesitation!
Now that she knows she can handle it, she wants a seamless and intuitive experience every time she shops online. She is also concerned with the logistics of it all. We've already established that Newly-Online Nelly is scared to go to a physical store and only really wants to do so out of extreme necessity. Well, with that, she also wants to make sure that any packages arriving at her doorstep are prepared, handled and shipped with the utmost care and safety precautions top of mind. Newly-Online Nelly wants to feel safe with every online purchase she makes and will support brands that pay attention to all the little details, from intuitive web interfaces to smart and safe logistics.
Retailers must pay close attention to the "new to online users." Newly-Online Nelly's online shopping behavior is following a different track compared to regular online shoppers. For example, new-to-online shoppers often express more hesitation in completing online purchasing due to the newness of the experience. In fact, new-to-online shoppers visit a website 16% more frequently prior to their first purchase than regular online shoppers, according to NetElixir data. However, once these new-to-online shoppers are able to cross that first barrier, they quickly become more confident, and their orders become more abundant.
And there you have it: three newly emerging pandemic personas that should be on every retail marketer's radar in the weeks and months ahead. Will these personas, as we currently know them, continue to shift? Will other personas start to take shape? Yes, probably. The most important piece of advice for brands is to stay in tune with market research and remain agile in strategy.
---
Udayan Bose is Founder and CEO of NetElixir. He founded the company with a vision to provide online marketers worldwide with a paid search campaign optimization solution capable of delivering magical performance. Bose recognized the potential of search marketing as an essential advertising channel in 2004. Having experienced firsthand the complexity involved in running a profitable paid search campaign, he was driven to develop a system that delivers predictable and efficient campaign performance, allowing marketers to fully leverage the power of paid search as a high value sales generator. Prior to starting NetElixir, Bose was Director of Business Development for PartyGaming, the world's largest online gaming company. In this role he was responsible for building a new business unit from scratch, PartyBingo, which went on to become a major revenue generator for the company. Bose regularly lectures the MBA classes at the Johnson Graduate School of Management, Cornell University; Zicklin School of Business, Baruch, NY and the Indian School of Business, Hyderabad. He has been featured in The New York Times, Forbes and Time magazines and holds a Bachelor's Degree in Chemical Engineering from the Indian Institute of Technology, Delhi.