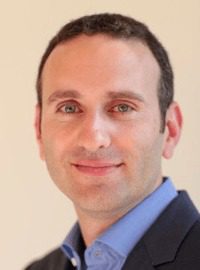 In the classic song "The Twelve Days of Christmas," the gift giving begins on the First Day of Christmas (December 25th) with a partridge in a pear tree and ends on the Twelfth Day (January 5th) with 12 drummers drumming. True to the song, multiple days of gift giving continues today, with technology giving shoppers the option of e-gifting through the 12 days and beyond. Loop Commerce has seen shopping continue for several days, if not weeks, after Christmas and other holidays as well. Retailers should be aware of this trend and proactively support it.
Shopping After Christmas
Research conducted by Loop after the 2014 Christmas shopping season found that 29% of e-gifts purchased during the two weeks after Christmas were Christmas-related. The largest number of these post-Christmas e-gifts were sent on December 26th and 27th. Some continued all the way into mid-January.
Loop's research, based on aggregate e-gift data from its retail partners, found 39% of all e-gifts purchased from December 26th to December 31st were Christmas gifts. A further 16% of all e-gifts during the first week of January were Christmas-related.
These post holiday e-gifts were not exchanges, but were new purchases with actual payment and not gift purchases with gift cards.
Who Buys Christmas E-Gifts After Christmas And What Are They Buying?
In a few words: all types of customers, but Loop research found that women bought the most e-gifts during Christmas.
Women sent about twice as many Christmas e-gifts than men before and after Christmas: 65% of women sent e-gifts before Christmas in 2014 versus 35% of men. Women accounted for 74% of Christmas related e-gifts after Christmas.
Men, however, spent more on e-gifts, both before and after Christmas. The average order value (AOV) for men was 20% higher, suggesting a more acute effort by women to find good deals.
Overall, the AOV of e-gifts after Christmas was 3.8% lower than during the pre-Christmas shopping season in 2014. The AOV just for December 26th and 27th was 13% lower than during the pre-Christmas shopping season.
It should not come as a surprise that parents (i.e. Santa Claus) shopping for their children are the most likely group to purchase e-gifts before Christmas (not after), compared to those shopping for friends, siblings and other relationships.
Shoppers are buying belated e-gifts because they are able to take advantage of purchasing actual gifts, not gift cards, which can reinforce the "I forgot" issue. With e-gifting, the after Christmas shoppers are able to send thoughtful gifts as well as save some money, benefitting from the post-Christmas sales.
Loop's findings underscore the retail opportunity for Christmas related e-gift sales after Christmas. About 90% of all Christmas e-gifting occurs before Christmas but the 10% that comes afterward is not a trivial amount.
Just as they plan ahead for Christmas sales, online marketing and marketing in brick-and-mortar stores, retailers need to consider how to support and encourage Christmas e-gifting after Christmas to capture this significant incremental sales opportunity.
Now, where can one find a good post-Christmas bargain on a dozen drummers?
---
Roy Erez is the Co-Founder and CEO of Loop Commerce, a company driving a paradigm shift in gifting and e-Commerce. With a lifelong passion for innovation and entrepreneurship, Erez has more than 15 years of experience spanning technologies, industries and verticals. An entrepreneur and former venture capitalist, he served as a senior executive at several technology companies, successfully building and growing them before founding Loop Commerce in 2012.