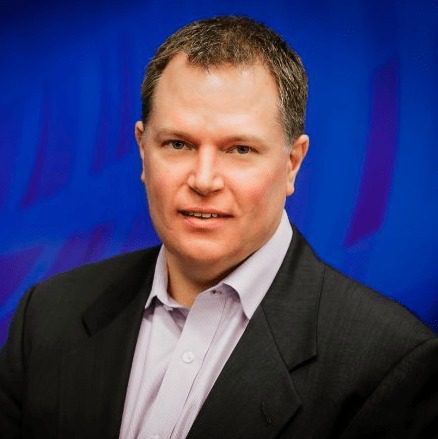 Did you know we've been talking about the "Internet of Things" (IoT) since 1999? Talk of IoT creates a lot of buzz in our technology-driven world and while the possibilities seem exciting, too often the practical applications come across as vague or disconnected. So what does it all mean?
IoT is much more than connecting a network of "things"; it is an ecosystem of technologies working together. The value of IoT is created by connecting what can seem like unrelated devices, applications and data, to create a cognitive system where the whole is greater than the sum of its parts.
It is generally thought that IoT is a revolution, but practically speaking, it will continue to be an evolution. Many of the technologies that make up the IoT ecosystem are not new. It is how those technologies are assembled to create connected systems with interoperability — the ability to work together seamlessly.
There is still a long way to go before tapping the full potential of IoT. So what have we accomplished thus far and how can we take today's technologies to the next level?
Where We've Been
Early on, technologies associated with the IoT were only developed to address specific business requirements. Devices or systems were sourced from different vendors and installed separately. This solved some issues, but in the end, ROI justification was based on point solutions without realizing the potential of a larger IoT ecosystem that produces game-changing data and business enhancements through connected technologies.
Where We Are Today
Today, we are seeing the first signs of what IoT is meant to be. Wi-Fi and Bluetooth are ubiquitous; the world is more connected than ever. However, challenges still exist. Wi-Fi and Bluetooth both face scalability, security and battery life issues, which are crucial in a retail environment that requires significant numbers of connected devices and where critical customer and business data are traversing a highly reliable network.
Emerging wireless standards are geared toward building the necessary infrastructure for IoT that take into consideration the requirements of a retail environment such as power consumption or location awareness.
One example of this is ZigBee, which offers an open platform for device-to-device communication. ZigBee is supporting systems for smart homes, connected lighting and utilities with hundreds of millions of sensors already deployed in those segments. With the support of key retail players, the standard has evolved to specifically include the demands of the retail industry sector.
Today, most IoT solutions still function as point solutions. Providers and manufacturers are beginning to consider the bigger IoT picture by participating in standards organizations such as ZigBee and developing product roadmaps to future interoperability and a common infrastructure. However, we have only scratched the surface of everything IoT can accomplish.
Where We Are Going
IoT has the potential to drastically improve the way we do business and connect with our customers. Holistic, standards-based networks that allow technologies to communicate seamlessly provide the platform for multi-system data collection and correlation.
Interoperability yields endless possibilities. By gathering specific data and closely analyzing buyer habits, we have the opportunity to reach shoppers on a personalized basis. The introduction of connected in-store mobile shopping technologies make it possible to offer customers timely and relevant promotions. Location-aware technology can even send notifications directly to their devices when they are near the store. Once inside, customers would be directed to exactly where their items are located or immediately connect with an associate via a location-aware employee task management handheld for assistance.
Video analytics and other tracking technologies continue to evolve to analyze in-store buying behaviors and gather information on how customers navigate the store. Heat mapping can bring these and other sources of data together to visualize customer shopping habits and optimize store layouts when compared with sales patterns.
Examples of IoT at work include: Handheld inventory management devices that can keep track of how products are shifted from warehouse to shelf, reducing the likelihood of errors and preventing shrinkage or fraud; electronic shelf labeling that ensures the price on the shelf is the price charged at the point of sale; and temperature monitoring sensors and systems for refrigerated sections that ensure food safety and product integrity.
While we're just getting started, IoT promises to be the next generation of retail business optimization technologies. In the end, the benefits for retailers are that IoT should ultimately drive sales growth, improve margins and lower costs through connected solutions that streamline operational processes and enhance the customer shopping experience. The result: Increased customer loyalty and an improved reputation for the retailer.
---
Brian Baker is the VP of Retail Site Intelligence Solutions for Wincor Nixdorf, where he and his team are developing IoT solutions for retailers that enhance operational efficiencies and the customer buying experience. Prior to Wincor Nixdorf, Baker was an executive with a leading video analytics company where he focused on building solutions for retail technology providers. Baker's early career was in the petroleum and convenience retail industry with a major global oil company.