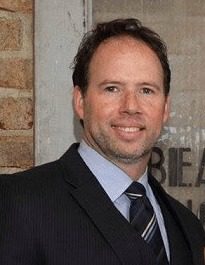 For a long time, pre-paid gift cards have presented retailers with a prime awareness-building opportunity for both existing and new customers. Gift cards encourage consumers to interact with a business and purchase its goods or services. Whether gifted as a birthday present, a thank you, or just for a friend to try a new experience, consumers' demand for pre-paid gift cards offers retailers plenty of opportunities for business growth.
Traditional gift cards, while helping facilitate an increase in both brick-and-mortar and online store traffic, have one major downfall — they only encourage a one-time use. Consumers will either spend it and forget it, or throw it away when their $20 purchase amounts to $18.95. Retailers that rely on pre-paid, one-time use cards miss out on an enormous opportunity to establish a more dynamic relationship with increasingly fickle consumers whose shopping experiences evolve with technology.
Thanks to advances in store card and mobile technologies, retailers now gain increased access to their customers and more chances to keep consumers coming back. Gift card programs and the evolution of store card technologies multiply the number of touch points retailers have with current and prospective consumers.
Here are some of the factors that allow retailers to rethink loyalty with gift and store card programs and open doors to additional consumer touchpoints.
Reloadable Gift Cards
One of the major benefits of a reloadable gift or store card is an increase in transaction count, which, over time, can have a large effect on consumers' buying habits. As opposed to traditional one-time use gift card programs, retailers will start to see the number of transactions increase with reloadable gift or self-use store cards. Why? Because the consumer will no longer throw away the leftover cash on the card (or dismiss the card itself) — they will reload the card and start using it as a form of payment because there is an incentive to doing so. Reloadable gift cards present retailers with the opportunity to further capitalize on the effort and marketing dollars put behind personalized gift and store cards.
New Promotional Capabilities
Think of gift cards like a billboard in consumers' wallets — or, a digital wallet when referring to smartphones and mobile devices. Whether a physical gift card program or one that is enabled by a smartphone application, retailers can take their brands' promotional capabilities to new heights. With access to customers' basic contact information, retailers are now able to send email notifications alerting consumers of special deals and promotions to use the card. Whether consumers are opening their wallet or checking their email inbox, retailers are increasing the chances of remaining top-of-mind among their customer base.
But where the promotional capabilities of store card and loyalty programs really set themselves apart is in the mobile world. According to Pew Research, 64% of U.S. adults now have a smartphone, up from 35% in 2011, and technology is enabling consumers to connect store card and loyalty programs to their mobile devices. This advancement opens the doors for retailers to send push notification with card balance, rewards, and promotions that encourage consumers to come back into the store — creating a constant touch point with customers.
A Seamless Checkout Process And Cash Back Rewards
Advances in payments technology enable gift and store card programs to offer a seamless purchasing experience. Consumers often have trouble understanding overly complex reward points systems, which increases the chances they will abandon a gift or store card program. Additionally, rewards that require the additional scanning of tickets or receipt coupons are often lost and forgotten. However, with the ability to now reload funds directly to a gift or store card and earn cash back rewards, monetary value is automatically loaded and consumers are rewarded instantaneously for their purchases.
For retailers, many store card and loyalty programs can be difficult to manage, and tracking points against revenue presents a new set of challenges. Now, with seamless payments and cash back rewards programs, retailers can define a reward amount of choice; set it and forget it. Additionally, when transactions take place and consumers are rewarded for their purchase, email or push notifications are sent to the consumer sharing their updated card balance and thanking them for business. These are touch points that retailers wouldn't have once a printed receipt is tossed away. This instantaneous response promotes continued loyalty from consumers because it shows the retailers care.
Near Field Communication (NFC), And The Future Of Geofencing And Beacon Technology
We are only in the early stages of geofencing and beacon technology; however, there have been significant advancements to allow retailers of all sizes to participate. Specifically, as retailers undergo reterminalization to support EMV technology, they also plan for the future by installing hardware that is NFC capable. But what does this have to do with loyalty?
Mobile payments technology will allow retailers to put the digitized promotional capabilities and seamless checkout process highlighted above in the palm of consumers' hands. As beacon technology evolves and becomes accessible for retailers of all sizes, the "billboard in the wallet/phone" concept is no longer static — it becomes dynamic. Consumers that have push-notifications attached to a gift or store card program offer retailers the opportunity to engage whenever they are nearby. Importantly, mobile payments and NFC terminals allow for the seamless integration of geofencing and beacon technology into the consumer buying cycle, as a customer's loyalty is rewarded by simply tapping their phone to receive a good or service.
Stored value and loyalty programs are growing at a fast pace thanks to the premium placed on the consumer shopping experience. More and more retailers hoping to attract new consumers or win over infrequent shoppers will look to adopt a store card or loyalty program. As we continue to migrate away from physical cards to digital technologies, retailers will see store card programs grow in the mobile space, enabling retailers to provide the instantaneous, customized services that today's consumers' demand.
So, whether a small, medium or large retailer, the choice is yours on how you want to participate in a gift card and rewards program. Although the benefits are clear for retailers, remember it all comes down to the consumer. Retailers should support their consumers' major touch points to ensure a seamless customer experience and keep them coming back for more.
For retailers, gift and store cards really are the gift that keeps on giving.
---
John Nail is the Sr. Product Manager focused on Stored Value solutions at Vantiv, Inc, a leading provider of payment processing services and related technology solutions for merchants and financial institutions of all sizes. He has spent the last 17 years in the Prepaid Industry and has a passion for creating value for his customers.