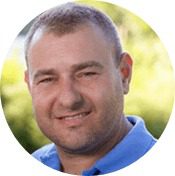 How do we shop? We no longer just "go to the store". We can buy on our computers, phones, watches and speakers. We get custom recommendations from our AI assistants. And digital commerce hasn't even reached its peak — global e-Commerce sales exceeded $2 trillion in 2017, and are on pace to double by 2021. That means more new ways and places to shop are inevitable.
As the ways we buy change, so do the services and experiences of the companies we buy from. Shopping and messaging are overlapping as buyers come to expect conversational service that fits into their lives. While trends are always changing, knowing everything about your customer — and acting on it — will always reap rewards for your business.
Conversation Is Commerce
Right now, 29% of consumers use a voice-controlled device for online shopping, and an additional 41% plan to use one to help them shop in the future. According to Capgemini's most recent survey, 40% of consumers will use a voice assistant instead of an app or site within three years. It's a fast-growing but still relatively unexplored space. However, while only 35% of people who use voice assistants admit to using them to purchase something, they may spend as much as 500% more in the coming years, finds Capgemini. This will be even more prevalent among younger consumers: Google found that over half of U.S. teens use voice search on a daily basis, versus 41% of adults.
"As voice becomes more of a natural interaction, and conversational, then as it understands the conversation that you're having with it — I think that's really where the voice is going to really provide a difference," says Gartner analyst Ranjit Atwal. "That's where it will start to hold its own over time, where it can hold a conversation where it remembers what you said previously and puts that in the context of whatever you say next so you're not repeating the subject matter…so it becomes like you're having a conversation with a human."
This has a number of ramifications for retailers. The clearest is that they need to invest in a voice strategy to take advantage of this huge opportunity. However, because customers shop differently when they're just using their voices rather than a screen, it requires a strong, unified view of the customer. To make the most of this high growth channel, retailers can better serve repeat customers by identifying them easily over voice and integrating this channel seamlessly into the rest of the experience. This requires having the right information available to better serve them contextually relevant responses.
As many as 71% of customers will shop around online for a better price, even when they're in-store, so it's unlikely most are going to blindly make big, new purchases with a single command to Alexa. Instead, voice assistants are more suited to suggesting customers buy something small they've already purchased before — razors, cosmetics, socks and snacks are all good candidates.
In fact, Walmart and Google have partnered to do just that. A simple reminder when one of these items is running low is an efficient way to offer customers more value while also driving sales. However, that's impossible if it's not rooted in a universal customer profile. The hypothetical brand in this scenario would need to know the customer's history, buying patterns and which other channels they're receiving sales messages on, at a bare minimum. Without that, they risk harassing customers with push notifications on their phone, nonstop ads on Spotify and intrusive reminders from their home assistant that will have the opposite of their desired effect.
When it comes to experience, voice has even more applications. As more customers become used to using voice assistants in their homes, they are more willing to go to them for service. Alexa's built-in connection to your Amazon accounts makes checking the status of your package a common-sense capability. But that's only the beginning. Brands like Lamps Plus are working towards voice and chat integrations that give greater detail into your order wherever you ask. In the future, we'll be able to just as easily connect to customer service via our smart speakers, or, as AI advances, find the answers we need by just chatting with a smart assistant.
Voice assistants can integrate with IoT devices in a number of ways that provide stronger experiences. As they learn your daily exercise routine, a voice assistant could remind you to go for a jog over your phone or activity tracker if you're at home and haven't reached your daily goals. If you've just received an item you need to assemble, your assistant should be primed to connect you to customer service for help putting it together. Or the same is true if it detects WiFi connectivity issues with a finicky new device. Troubleshooting and contextual service should always be at the ready.
Voice is one of the top channels used to address complex problems and deliver sensitive, nuanced service. Currently, that service is most often delivered over the phone. As voice-enabled features are added to speakers, fridges, cars and more, customers will look to get the experience they need from anything, anywhere. Retailers need to be thinking about where their brand can exist within this voice ecosystem to make their customers' lives easier.
Having the complete context means voice assistants can become a part of a larger ecosystem that drives informed actions, rather than a novelty that customers don't consider a true commerce platform. Leveraging voice in this sense can therefore eliminate unnecessary interactions, reduce service costs, and increase customer repeat business and loyalty. This is achieved by a full view of every customer, with the ability to identify, solve and engage proactively.
---
Alon Waks is the VP of Marketing at Kustomer. Waks is a marketing and GTM executive having helped B2B and SaaS companies scale and expand their GTM over 20 years. As VP Marketing at 8×8, he led the demand, SDR and segment functions. Prior to that, Waks was the global head of marketing at LivePerson, leading demand and content, and also served as the head of product marketing for many years. Before that, he had different leadership roles in marketing and product at Avaya. Waks holds a dual degree from Tel Aviv University and an MBA from Duke University.