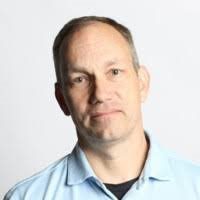 Google's recent acquisition of smart glasses company North set off a wave of speculation in the tech community. Why, some wondered, would the company that made the most infamous augmented reality (AR) eyewear on earth — Google Glass — take an interest in a relatively unknown Canadian startup?
The reason is simple: AR is now on the precipice of changing more than just the tech industry. The increased speed, accuracy and usability of AR applications compared to 10 or even five years ago has opened up new opportunities for developers and users alike. While wearable tech developed by Google, Apple and others is still in development, sensors used in modern iPhones have already brought usable tech into consumers' pockets. Combined with 3D scanning, AR has the potential to open up new avenues for ecommerce retailers.
In short, the AR revolution is in the midst of taking its next great step forward. For ecommerce retailers — particularly those in the fashion sector — this represents a massive opportunity to heighten sales, lower returns and offer customers a new way to shop online.
The Problem With Fashion Etail
Fashion comprises the largest segment of ecommerce retail, with a market size of over $500 billion in 2019. While online shopping for clothing is nothing new, the sheer number of brands, styles and influencers working in the ecosystem is larger than ever. Consumers can shop from global marketplaces to boutique shops and everything in between, yet one major issue remains consistent across no matter the size of the store: returns.
Online purchases are three times more likely to be returned compared to in-store purchases. The issue is particularly pronounced when it comes to clothing, shoes and other wearable fashion. We've all had the experience of adding a shirt or pair of slacks or shoes to our online cart, only to find upon delivery that the product is too small or too large to fit.
There isn't much retailers can do but accept returns as a matter of course and hope for the best, despite the impact on their bottom line. Since 60% of 18 to 25-year-olds report giving up on a retailer after having difficulty returning a product, finding the right way to reduce returns while maintaining high customer satisfaction is essential, albeit difficult.
The key way to accomplish this is by ensuring the product fits correctly before it's even shipped. By utilizing the world-facing sensor built into a modern iPhone, online shoppers can scan themselves to ensure proper sizing. When buying a shirt, for example, arm length and chest width decide how well a particular item will fit. Customers can scan these attributes and use them for comparison against the measurements of items available online.
The ability to ensure a proper fit without actually trying on each item represents a massive step forward for retailers. What's more, simply having this technology built in to an ecommerce store gives an AR-enabled retailer an edge over the competition. The long-term effects of COVID-19 on ecommerce remain to be seen, and are currently having a mixed effect. While overall ecommerce sales have risen, the fashion industry itself has taken a dramatic tumble. In short, there are more customers online now than at any time in the past — yet they'll need some impetus to visit, browse and buy at a particular store.
AR integration, made possible through consumer-level 3D scanning, can fundamentally alter the way fashion retail functions, bringing more confidence and interest from shoppers. Beyond that is the ability to change not only how people shop, but what they prefer to purchase entirely.
Personalized Wear
Every ecommerce retailer knows the value of personalization. Put a customer's name in the subject line of an email and the open rate increases as much as 50%. This type of individual attention now drives the marketing philosophy behind ecommerce. With 3D scanning, retailers can personalize not only their websites and emails but the products they offer as well.
Orthotics are one of the most popular custom products meant for daily wear, with total sales expected to hit $3.5 billion in 2020. These custom-designed insoles can aid with diabetes and other circulatory health concerns, or simply help the wearer improve their stride and gait. A proper orthotic must be molded to the wearer's foot shape, size and arch, ensuring the product is as unique as the individual making the purchase.
A 3D scan of a customer's foot can provide the information needed to design a custom orthotic remotely, cutting out the need for an in-store consultation. This not only speeds the sales process but also reduces costs on overhead, and saves the customer time by doing the measurements themselves with their iPhone (or AR-enabled wearable). A custom orthotic can cost as little as $65, putting these products in the price range for most shoe shoppers.
With the right measurements provided through 3D scanning, fashion retailers can essentially offer any product they can make themselves. From tailored suits to custom-fit accessories and one-of-a-kind items, ecommerce stores will be able to both personalize and individualize the shopping experience better than ever before.
Until recently, the integration of AR technology in online shopping remained out of reach. With advancements in both hardware and 3D-scanning software, consumers and retailers have reached a point where they can now ensure a proper fit through easy-to-use applications. Which retailers adopt this technology first remains to be seen; however, once customers begin to gravitate toward these shops, ecommerce as we know it will be forever changed for the better.
---
Charles Carriere is Founder & President at Scandy. He is a New Orleans native who attended the University of North Carolina at Chapel Hill where he was a Morehead Scholar. He received his BA in Anthropology. After teaching for a year at the Jakarta International School, he attended the Freeman School of Business at Tulane University, earning his MBA in Finance. Carriere then joined the investment firm of Johnson Rice & Company where he worked as an analyst and institutional stockbroker. He founded Scandy and Entrescan in 2014 as a "side hustle" and left Johnson Rice in 2017 to work more closely with the companies he started.