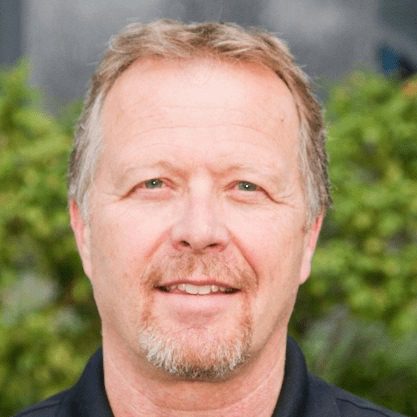 Industry analysts have predicted that the next phase of transformation for retail will entail business processes and IT catching up to tackle the omnichannel challenge with tangible, systematized solutions. This will lead to retail channels becoming blurred and, in many cases, irrelevant. The current state of many retailers' supply chains is channel-specific, and channel-specific distribution centers (DC) are responsible for maintaining their inventories. This has largely determined the requirements of retail systems.
According to Forrester Research, 40% of retailers report that they have difficulty integrating back-office technology across channels. One example of this is the need to have a consolidated, accurate view of real-time inventory across stores and distribution centers. Executing on this capability, however, is complex and requires a retail order management system to be integrated with existing legacy POS, e-Commerce, ERP and other retail systems.
In addition, effectively supporting order fulfillment in a multichannel retail store environment requires the optimization of fulfillment processes, real-time inventory visibility and systematic returns management. These capabilities are not typically supported by retailers' existing systems.
The retail supply chain was designed for one thing: to fulfill to stores. When consumers demand more, retailers must be prepared to respond. In addition, brick-and-mortar stores and the legacy technologies that support retailers' operations are on the cusp of a refresh cycle. Now is the time to invest in the right technologies to satisfy demands of the increasingly omnichannel consumer.
Return On NO Investment
The cost of not investing in the right in-store fulfillment solution is potentially as severe as it is quantifiable. From losing a client due to order fulfillment inaccuracies to inefficient use of staff, the potential pitfalls of improvising and relying on manual processes are many:
Inefficiency: The key to competitive e-Commerce fulfillment is keeping cost down. Wasted time looking for the right product, uncertainty regarding how to handle substitutions and potentially shipping the wrong item can cost retailers significant time and money.

Stock-outs: Inaccurate inventory may prevent retailers from fulfilling an order, as well as result in stock-outs that will cause stores not only to lose the e-Commerce order but also walk-in customers.

Aging product: If a certain product isn't moving fast enough, having a system to help determine where to fulfill to ensure efficient inventory rotation is key. For grocers, this becomes even more relevant as product freshness is critical, and product that doesn't sell today may end up in the trash tomorrow.

Returns: Picking the wrong product may seem like an innocent mistake. However, it can cost retailers more than they think. Consumers today have very low tolerance for errors. Shipping the wrong product can aggravate the customer to the point of losing all his potential business for life. In addition, handling returns adds cost to the bottom line, making margins thinner than they already are.
Considerations And Requirements
Retailers are thinking outside of the warehouse box and looking to their brick-and-mortar stores to function in ways formerly limited to a WMS in distribution centers. However, the challenge of finding the right supply chain software that can fulfill orders in a store in ways similar to a DC — yet take into account store-specific needs and processes — has been considerable.
To address these cutting-edge needs, retailers and grocers must optimize fulfillment processes to meet the demands of omnichannel customers while driving profitability. They need a solution that drives the movement of goods from receipt, to the backroom, to the store shelf and to replenishment — while considering and weighing the needs that are specific to the user's industry. For instance, a grocer will need rules that take into account the temperature of each item, while an apparel retailer will have differing sizes and colors of the same item to consider.
Order fulfillment can present challenges to retailers, especially when it comes to maintaining customer satisfaction while fulfilling orders across different channels, and the key to preparing for those challenges is a proper in-store fulfillment solution. Retailers need a solution that provides all the tools needed to set up an in-store fulfillment operation, including: order capture, store mapping, work queue management, wave planning and real-time inventory tracking.
The ROI Of Implementing The Right In-Store Fulfillment Technology
As omnichannel fulfillment initiatives multiply and start chipping away at retailers' supply chain operation costs, calculating the ROI of technology becomes critical. Those retailers who have been successful in implementing e-Commerce fulfillment solutions to support their efforts have full top-level management involvement and buy-in. A compelling business case and ROI calculation can help get executives on board.
An in-store fulfillment solution offers huge benefits to a retailer in terms of efficiency, accuracy and speed. Standardized processes and centralized systems ensure better communication; greater inventory visibility, which means faster, more accurate fulfillment; and a labor force that can move more efficiently will fulfill an order faster while preserving the brand-right, in-store experience. These three areas form a foundation for a superior customer experience, no matter the channel.
The Next Steps Are The Right Steps
An omnichannel "buy anywhere, get anywhere" strategy requires retailers to rethink virtually every aspect of the operational model, from customer order management to fulfillment, last-mile delivery and the store operations. Those retailers that are successfully competing in today's marketplace are simply focusing on what the customer wants and how to deliver that experience in a way that makes good business sense.
Consumers have broken down the walls between commerce channels, forcing retailers to view the omnichannel challenge holistically. The supply chain assets currently in place can all be leveraged to work in unison and provide the better, faster and cheaper experience consumers crave today. To accomplish this, however, a shift in how retailers view their stores is key.
In-store (and even hybrid) fulfillment promises a lot of benefits when done right. However, improvising can have the exact opposite effect intended. On the flip side, the right investment can lead to greater customer satisfaction, inventory optimization, cost effectiveness and higher margins.
When considering if this is the right step for their organization, retailers should leave with this one thought: only by standardizing and optimizing every step in the e-Commerce fulfillment process will they keep all stakeholders happy – from customers to top management, who are likely to be closely watching how they'll remain competitive and profitable in an omnichannel world.
---
Roger Falkensteinis the Midwest Territory Manager for HighJump's Supply Chain Execution business unit. He also leads the in-store application strategies for HighJump's enterprise and mid-market warehouse management, EDI and retail management product lines. In today's "now" economy, HighJump helps customers stay agile, with adaptable, connected solutions that harness the power of their trading partner community. Falkenstein can be reached at roger.falkenstein@highjump.com.