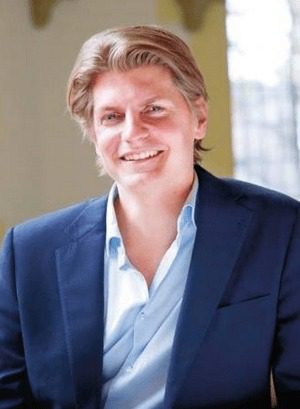 The daily deal craze that once dominated our email inboxes has now begun its demise. According to figures released by Experian, sites such as Groupon and LivingSocial have experienced a 22.8% decline in recent years. As couponing continues to grow (it's expected that in 2016, there will be around 127 million digital couponers in the U.S. alone), consumers are around six times more likely to use a coupon code than a daily deal voucher when making an online purchase.
But why have bargain hunters fallen out of love with daily deals and group buying? In theory, the concept of group buying sites is great for everyone involved: Create a high level of demand on a product or service by promoting them at extremely low prices for a limited time only ('snap it up, while you still can!'). Businesses, particularly SMBs, receive a level of exposure and are guaranteed a certain number of sales by employing these sites to market them.
Daily deal sites then receive a commission on each sale in return for their efforts in bombarding bargain hunters with emails advertising these deals that they'd be totally crazy to miss out on, and bargain hunters snap up the cheap deals they're looking for. Or do they?
The Problem With Daily Deals
What quickly became clear in this partnership was that more deals and products were being sold on these sites than businesses were able to sustain — cue a whole slog of disappointed online shoppers with nothing to show for their money. Sincere apologies rang out across the web, as orders backed up to create month-long delays on customized Instagram photo mug deliveries, and yoga classes across the country were booked up until 2023. If you were lucky, your money was returned to you eventually, but what with a whole lot of finger pointing going on between the daily deal sites and partnering businesses, this was by no means guaranteed.
Despite the tendency to often associate daily deal sites with online couponing services, there are some fundamental differences which I believe account for the decline in daily deals, and the simultaneous rise of couponing.
Three Reasons Why The Daily Deals Fad Is Fading
Too many broken promises: Unlike group buying sites, you can't oversell a coupon. If a code doesn't work, it just simply doesn't work. With Daily Deal sites, there's far too much of a threat of impending disappointment. Therefore, a situation needs to be established where sites communicate better with each featured merchant to ensure that sales are limited to what is actually available. Making promises you can't keep will damage both parties.
Shoppers want to hear about great deals, but not on the hour, each hour, every single day: The clue is in the title — daily deal sites operate by filling our email inboxes every day with the best deals they have on offer. As the deals on offer change minute by minute and often only last for a very limited period of time, the temptation is there to let shoppers know as soon as possible. However, this is a mistake. Even the most enthusiastic bargain hunters amongst us aren't interested in hearing from deal sites twice, maybe even three times daily. Impose some limits on this, and preserve only the most interesting deals for sending out to personal email accounts.
It's about what shoppers want, not what's on offer: The most important change of all is a well-needed shift in focus — away from what merchants are desperate enough to offer huge discounts on just to make sale, and instead towards what shoppers really want. At the height of Daily Deal site popularity, we found ourselves dining in restaurants we'd never felt compelled to set foot in previously (and now we know why), and began snapping up deals on useless items we never knew existed until we saw them advertised at 20% off RRP. Therefore, deals should be personalized whenever possible, and tailored to suit the wants and needs of each individual shopper. Perhaps if this point was improved, we wouldn't mind the constant emails, as at least we'd be receiving daily deals that actually suit our tastes!
So although daily deal sites have declined in popularity, there's still space for them to redeem themselves. Even the industry darlings, Groupon, are now leveraging their existing relationship with bargain hunters to pivot towards the more reliable model of couponing. The key is to focus on putting the power back into the hands of the consumer and make the goal of discount shopping about what customers want, and not what businesses want to get rid of.
---
Jochem Vroom is the Co-Founder and Managing Director of Imbull. Imbull's global couponing service, Flipit.com, is active in over 23 countries worldwide. Vroom has eight years of experience within the affiliate marketing industry as a manager, blogger and speaker. Follow him on twitter @jochemvroom or Linkedin.