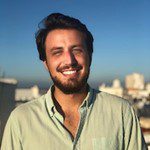 Having a referral program is one of the most effective ways to get more customers down the sales funnel. A study found that referral marketing is trusted by 86% of customers, making it the most trusted form of marketing. A consumer is also 50X more likely to buy a product when it is recommended by their close friends and family. Not surprisingly, consumers are more likely to trust their network than sponsored ads.
Word-of-mouth is a powerful tool that can accelerate your customer acquisition process. That's why it's important for brands to launch a referral program, and incentivize current customers to promote their brand within their network.
For those who aren't completely convinced, we've rounded up the most relevant benefits that a referral program will bring.
1. Word-of-mouth influences every step of the consumer's journey
Customers are the best marketers and promoters of your product. Naturally, they have actual experience with using your product so they are perceived as more trustworthy. What is more, people are 5X more likely to recommend your product to their friends and family when they have a good customer experience.
Their feedback has various degrees of influence on every step of the sales process (i.e. Initial Consideration, Active Evaluation, Moment of Purchase). Moreover, it is the only marketing strategy that consistently ranks within the top three consumer influencers in every stage.
2. Word-of-mouth remains the most relevant touch point in sales
Before customers buy a product, they seek feedback from their network to determine whether the purchase is worth it. According to McKinsey & Company, 41% comment and engage with brands to receive feedback and information that would help them evaluate their purchase decision. This makes word-of-mouth the most relevant touch point in sales, especially in the telecom industry where 47% of purchases were highly influenced by brand conversations.
A referral can happen organically through in-person conversations or a social media post raving about your brand — but it can't always get things done. Incentivizing customers with referral program rewards (i.e. discounts, promos, exclusive products) will motivate them to refer more people within their network.
3. Word-of-mouth improves customer retention
Consumers who genuinely love your brand will recommend it to their friends — 81% of people trust recommendations from friends or family over those from businesses — but this will take considerable time and effort. However, one customer that is well taken care of could be more valuable than $10,000 worth of advertising.
Take for instance Airbnb's referral program which led to a 900% year-on-year growth for first-time bookings. The company found that signups and bookings also skyrocketed by 300%!
4. Referred customers are more valuable
Referred customers have a positive perception of your brand because it was promoted by their peers. As a result, customers acquired through word-of-mouth spend 200% more, and make twice as many referrals. Furthermore, customers acquired through word-of-mouth have two times the lifetime value compared to customers acquired through traditional marketing methods.
These numbers show that they are more likely to spend more and become loyal customers to your business. And because they know how the referral process works, they bring in twice as many customers through word-of-mouth.
Consider Dollar Shave Club which aggregated 100,000 emails in a single week through its milestone referral program. Their tiered referral program had several milestones such as free shaving cream (referring 5 friends), free premium razor (25 friends), and free shaving for a year (50 friends).
They were able to generate astounding results because referred friends also referred people within their network.
5. A referral program is a cost-effective strategy
Sure, you can launch social media ads and email campaigns, but they're not always effective. In contrast, running a referral program is a cost-effective way to get more customers at low costs. Review42 reports that referral leads have a 30% higher conversion rate, and also account for 65% of companies' new deals.
Despite a $0 marketing budget, Tesla CEO Elon Musk estimates that its former referral program saved the company an astounding $2,000 per transaction. They also reward both the brand advocates and their referred friends so the referral process does not feel "selfish or transactional."
But you don't need to be running a multi-billion-dollar car company to make this strategy effective. Even if you're a one-person business that builds online courses to sell to an audience, you can utilize referral marketing. 
That's the beauty of a referral program. While it works great for big companies, it's just as valuable to smaller ones.
6. Referral programs lead to more user-generated content
What makes your brand special? Why should people patronize your products? A referral program encourages brand advocates to share your brand's story. Some influencers may even be compelled to promote your brand on YouTube and Instagram to snag your referral rewards. Since influencers have a big fanbase, this means more publicity and conversions for your brand.
SUPREME supplier, SaruGeneral, worked with YouTube influencer Harrison Nevel on an unboxing video for $25,000 worth of rare SUPREME products. Unboxing videos play a vital role in creating demand for your product and building trust amongst consumers. In this case, SUPREME did exactly that, and got its name in front of over 2 million users.
At the YouTube description, interested customers can use the Harrison10 referral code to snag 10% off their mystery boxes.
Starting Your own Referral Program
Due to the pandemic, many businesses have been pressured to make the shift to ecommerce. In the upcoming months, we expect brands to experiment with various digital marketing strategies, but referral programs should definitely be on the list. A referral program can simultaneously help brands acquire new customers, boost retention and gain popularity.
---
Raul Galera is the Partner Manager at ReferralCandy and CandyBar, two tools helping small and medium businesses run customer referral and loyalty programs. He's been working in the tech sector for the past seven years and regularly writes about marketing, ecommerce and tech.