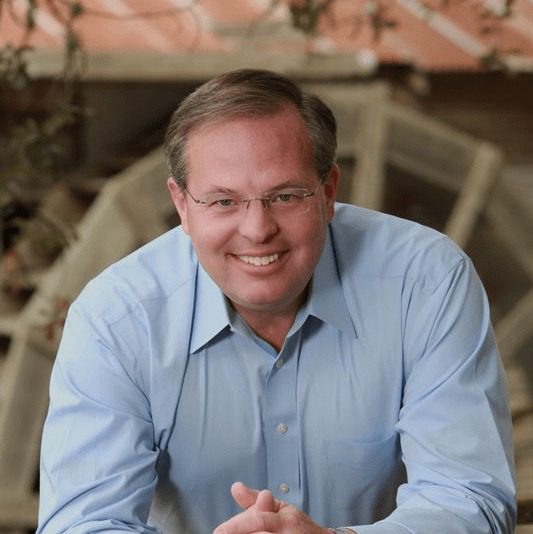 The retail environments we recognize today have seen a massive transformation since the storefronts of the 1500s in the English countryside. Each had a sign, a storefront and an owner, serving the unique and very personalized needs of residents in the surrounding hamlets — the clothiers, the haberdashery, the grocery, the cobblers, the butcher and the blacksmith. Owners knew every patron and family by name, along with their inseam measurements, shoe size, weekly grocery list and personal wardrobe preferences.
Since then, retail has come a long way with store design, staffing, inventory and scope. However, it has in many ways lost its focus on knowledge of the customer's true needs, as retailers have used averages or groupings to scale their merchandising decisions. Further, personalized interactions have fallen adrift with the introduction of today's mass market selling strategies across brick-and-mortar stores and e-Commerce sites.
With today's consumers openly preferring a shopping experience that fosters connections and builds relationships, it's no surprise that personalization tops the list of priorities among retailers in 2015. According to Gartner, less than 10% of Tier 1 retailers are highly effective at personalization, and nearly one-third report having limited or no capability to support personalized initiatives. Yet, consumers clearly desire a personalized experience. More than half of respondents in a recent Gartner consumer survey reported that they are willing to receive real-time personalized offers to a mobile device for immediate redemption.
Leading retailers understand the absolute requirement to return back to basics on what it really means to bring personalization to the shopping experience.
Connect Siloed Data Channels For An Enterprise Strategy That Meets Customer Expectations
With numerous channels, touch points and unlimited data at our fingertips, there's a wide world of personalized possibilities within reach. Winning retailers understand the need to harness that power and transform a mundane and impersonal routine into a tailored and comfortable shopping experience that meets the needs of each and every customer.
However, most retailers have business tools that seek to execute decisions that are focused on averages, zones, groups or some other surrogate for the individual consumer. Retailers have long moved past the need for more data or more insights. What the best retailers report they are looking for is an understanding of what should be done (a recommendation) given the behaviors of the consumer (described by data strewn across the enterprise) and the conditions of inventory and competition.
Unfortunately, the consumer is understood in bite-sized chunks throughout the organization and most retailers do not have tools that join all enterprise information. Because of the massive amount of data and minimally effective tools on the market to provide valuable context, it can be difficult for retailers to see what is accurately occurring in their stores and affecting the supply chain, inventory and customer satisfaction across all channels.
Retailers must connect siloed data outputs in order to see a single, seamless view of the retail enterprise. In turn, they will be able to meet and exceed a customer's expectations for a personalized retail experience. Here are a few key tenants of crafting a personalized relationship with customers:
Promote Available Inventory With Marketing To Drive Shopper Demand
The retailers that prioritize serving their customers' needs better than their competitors need to promote available inventory to win. This sounds simplistic, but is often a significant challenge for most retailers with operational siloes and with a lack of holistic data insight across the enterprise.
Focusing on consumer preferences with a simultaneous understanding of inventory availability allows retailers to meet shopper expectations through personalized experiences and offers, as well as lower excess inventory on items that have historically been left out of marketing campaigns or promotional pushes. Retailers can promote inventory to the shoppers that are most likely to be interested in purchasing, letting consumer preferences drive full price sell-through of excess inventory.
By connecting channels and order data, retailers can see every touch point of the enterprise that affect the customer journey to make operational and marketing decisions that positively impact the bottom line.
Achieve One View Of The Customer, And Shape Their One View Of You
Winning retailers will achieve one view of the customer across all channels unlocking their ability to understand, target and win at the moment of truth — the order — be it in-store or online.
A new breed of retail software is required to gather, evaluate and provide actionable insights and deliver true prescriptive recommendations. While back-end data analysis is the biggest component, retailers that invest incrementally in store technology can enable insightful interactions between store associates and shoppers that enable a more intimate relationship. Appreciation and understanding is a two-way street; if retailers take the time to understand their shoppers and deliver intimacy, shoppers will discover a deeper sense of engagement and affiliation with their products and services.
An industry shift toward personalized retailing is not a marketing-only initiative, but an enterprise-wide effort that requires the right organizational structure, data reconciliation and a deep understanding of your valued customer base. The end goal is well worth it. After all, consumers long for the time of in-depth understanding that was once the hallmark of the local shopkeeper.
By connecting the data and getting a clear view of each shopper's personal set of preferences and purchase history, retailers will be able to deliver on the promise of a truly personalized shopping experience, every time.
At the end of the day, creating lasting customer relationships through personalization requires retailers to use their data wisely by:
Exposing all enterprise data to all decision makers;

Connecting the data through artificial intelligence to begin to truly understand the consumer and the challenges/opportunities of the enterprise; and

Using technology that recommends actions based on this new understanding and offers a holistic and honest view of the enterprise and the consumer.
---
As CMO of OrderDynamics, Kevin Sterneckert leads all internal and external communication and marketing activities. With more than 20 years of comprehensive retail experience, Sterneckert brings a keen understanding of the challenges retailers face to his role as CMO. Previous to his appointment to CMO of OrderDynamics, Kevin served as a Gartner Research Vice President and lead retail analyst where he oversaw analysis of hundreds of retail-focused software solutions each year. His thought leadership and recognized expertise helped retailers and software companies understand the possibilities of Big Data, the future of merchandising and the path to creating excellence in the supply chain. Sterneckert also served as senior director of global product strategy at Oracle Retail, and as the vice president of retail for DemandTec.