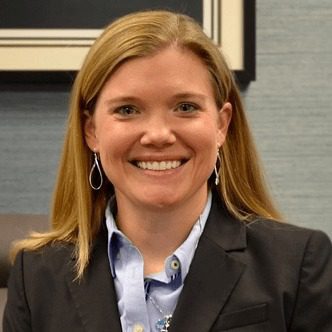 2016 was a strong year for retail thanks to low unemployment, reduced interest rates and increased consumer confidence that led to a surge in spending. The retail rush that took place over November and December was one of the best-performing ever. According to Deloitte, traditional store sales rose by 4.6% over the holidays while e-Commerce climbed by 21.8%. All told, online channels accounted for more than $63 billion in sales.
Naturally, this surge in volume resulted in a flood of consumer help requests. Over the holiday spending season, Inktel responded to tens of thousands of customer service inquires on behalf of retail and e-Commerce clients that spanned across multiple channels, including phone support, social media, live chat, email, co-browsing, etc.
Once the dust settled from the holiday rush, we examined the interactions that took place and identified a trio of findings that surprised us.
Customers Are Calling Less, But Staying On The Phone Longer
The biggest trend we saw emerge over the past year was a decline in overall call volume. While the phone remained the dominant communication channel for consumers, totaling 70% of all inquiries, we saw a slight drop from recent years when inbound call volume accounted for 75% to 80%.
This tells us that retailers have stepped up their game when it comes to investing in the user experience of their web sites and social media platforms. A rise in well-orchestrated self-service platforms means consumers are finding answers to basic questions on their own without involving a customer service representative. However, we find consumers are still dialing into help lines when contemplating large purchases.
For example, Inktel works with a popular brand of tires and a majority of their orders are still being placed over the phone, as customers elect to evaluate different product options with a live representative.
Since fewer customers were dialing in with minor questions, our representatives had ample time for higher-level calls. This resulted in longer conversations with customers and gave our representatives an opportunity to promote new products in a natural, seamless way.
Moving forward, retailers would be wise to bring on the same number of phone-based customer support representatives as in previous years, while focusing on teaching new skills such as upselling and cross-promotion.
Social Media Is Just Now Gaining Ground
Social media has been a hot topic among customer relations executives dating back more than five years, but the reality is that we are only now beginning to see social networks account for a significant share of mass-market customer inquiries.
That being said, social media is fundamentally changing the customer service industry when it comes to low-level transactions. More and more, customers are turning to channels such as Twitter and Facebook with inquiries into their orders for daily items such as clothing, toiletries, shoes and basic tech accessories.
Consumers do not interact with high-end, luxury brands on social media very often, but they do feel comfortable publicly reaching out to more affordably priced retailers — which is why popular budget retailers such as Target and Gap have some of the most defined brand voices in the industry.
As social media grows more popular as a direct line of communication with brands, retailers must focus on developing a distinct online personality.
Millennials Are Not As Different As You Think
A common misconception is that Millennials prefer apps or online chat when communicating with brands. However, Inktel finds that younger consumers are still more likely to pick up the phone when they have inquiries.
During the retail rush, most inquiries from Millennials entailed asking for updates on their order status, while baby boomers mainly called for help when placing their initial orders. This tells us that Millennials will self-serve when they first interact with a brand, but still seek out additional help when there is a deeper level to their transaction.
As the retail industry grows more crowded, a well-thought-out and effective customer service strategy is paramount to success. Whether it be by fostering friendly conversations between representatives and consumers over the phone, or sending out a charming quip in response to a social media inquiry, creating a positive association with customers is key to long-term viability.
---
As President and COO of Inktel, Summer Dennis is responsible for the direction and management of operations, client services, implementations, workforce management, quality assurance, training, recruiting and information technology.