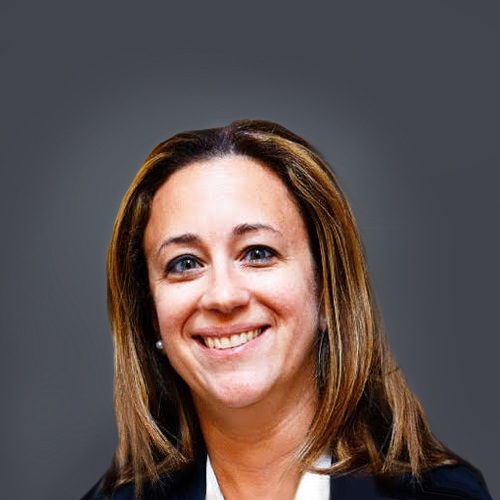 Trend/trend/noun. A general direction in which something is developing or changing.
Trends are strong indicators of long-term market influence, customer adoption and retention rates and overall sentiment. Trends have long lifespans and are sustainable as a guiding force to future revenue potential on a product. Today, trends are often captured solely based on consumer discussions and Key Opinion Leaders online, but tracking future outcomes based on social listening or one type of external data source is risky business.
The number of external data sources is endless. The potential to capture accurate and far-reaching trends is within our grasp. The good news: according to Forrester Research, expanding this capability is important — 66% of global data and analytics decision makers at high-growth firms say they are expanding the ability to source external data, versus 51% at firms with low/no growth.
Enter advanced analytics, the future of how companies will consume and manage data to drive strategic decisions. Using AI, next-generation advanced analytics are able to tap into the universe of external data sets, harmonize them and extract actionable market intelligence and predictive insights.
There is no more critical time for businesses to leverage advanced analytics than now. Even as companies cut back on non-essential spending and reassess their priorities, doubling down on analytics in shaping strategic decision-making can perhaps yield the greatest return on investment. In fact, a Frost & Sullivan report issued just recently forecast aggressive growth in big data and analytics, due to their capacity to mitigate risk in business planning, improve operations and better serve customer needs. As the survey results above show, there is a clear distinction between winners and laggards.
How Retail Brands are Being Affected by COVID-19
Being a data-driven business is about more than just validating ideas with data. It is about using information to drive business decisions.
Leveraging the Signals Analytics platform, for example, there was early evidence on certain trends that affect retail and consumer brands in particular. In the food category, March demonstrated a 69% increase in the number of references to "immune health" in consumer reviews on ecommerce sites. But looking back it can be seen that this is a sustained trend, meaning that it will likely persist after this crisis is over. At the same time, "immune health" as a benefit matches only 1.48% of product claims, meaning that this is a severely under-addressed consumer need.
Let's take the vegan category. There was a big increase in consumer interest around plant-based proteins before the pandemic; egg-free witnessed a 60% growth in consumer discussions and 43% growth in key influencer discussions over the last two years, but almost no product claims to egg-free other than some limited patent activity in the fourth quarter of last year. From the end of March to the end of May, consumer discussions continued to rise 12.3%, pointing to further demand even during the crisis period that brands should take note of.
Previously, the differences in the drivers for vegan eating were evenly split between well-being seekers, those concerned about lifestyle and fitness and those that are concerned about animal welfare and sustainability. However, in the COVID era, the main driver appears to be immune health, a consideration that food manufacturers and brand managers may want to examine for their product claims and product and portfolio optimization strategies.
In the beverage category, consumers continue to link vitamin C with immunity through this crisis period, yet as a benefit in actual products, immunity is considered a niche trend as other health benefits are claimed more often (e.g., all natural, allergies, etc.).
As in the food category, though, the overall discussions around immune benefits have continued to grow over the past two years, meaning that even before COVID-19 came front and center, there were indications that immune-boosting beverages were on their way to making an impact — the makings of a sustained trend. On the product level, the beverage options highlighting immune health as a benefit centered primarily around teas, with a concentration around two major brands. This suggests that other beverage categories and brands may stand to benefit from the increase in consumer demand and discussion for products that can boost immunity.
The Role of AI in Surfacing Insights
Until recently, a day in the life of a consumer and market insights professional would have consisted of manually sifting through multiple data sources, to not only find the needle in the haystack in terms of an actionable insight but also to figure out how a potential insight from one data source aligned with a potential insight from another data source. This is obviously not scalable.
With advanced analytics, this is all changing. Next-generation platforms use sophisticated natural language processing and artificial intelligence capabilities to convert broad, traditional market research and unstructured data sources into specific actionable insights that are germane to the organization. Layering in predictive elements, it is also possible to glean how consumers will react to potential new product offerings or marketing messages.
For business executives, this is a giant leap in being able to tap into a broad range of data types — voice of the consumer, key opinion leaders, product reviews, product listings on ecommerce sites, business updates and announcements and other signals of innovation — and have a broad view not just of specific category trends but of the overall market.
Advanced analytics transforms the business decisioning process in four key ways, collecting and classifying a wide range of data sets into a single source of truth:
Scales access to constantly changing data sources and democratizes the available data throughout the organization;
Delves into why consumers buy, not just what they buy, in a way that is fact-based, not opinion-based, which is the key to creating strategies that will resonate;
Makes access to actionable market intelligence a continuous and timely process that can galvanize new innovation;
Provides visibility into macro trends as well as developments that affect specific categories, which comes from a full understanding of the market landscape, not just social listening.
Once it passes, and it will, it is likely that this pandemic will leave in its wake many lasting effects.  Leveraging advanced analytics and continually tapping into early signals will help manufacturers to plan better by knowing where to cut back, where to double down and where to newly invest.
---
Frances Zelazny is Chief Marketing Officer of Signals Analytics. She is a seasoned marketing strategist and business development professional with over 25 years' experience scaling up enterprise SaaS technology companies. Prior to Signals Analytics, Zelazny led marketing and strategy for BioCatch, the industry leader in behavioral biometrics, and prior to that she ran her own independent consulting firm focused on helping early stage and midsize companies with their business and marketing goals. Prior to this, Zelazny was Corporate VP of Marketing and Strategic Operations for L-1 Identity Solutions and held other marketing leadership positions with startups in the financial services and hospitality industries. She has a Bachelor's Degree in Political Science from Hofstra University and a Master's Degree in International Affairs from New York University, and also serves as a mentor to Israeli startups looking to scale into the U.S. market.