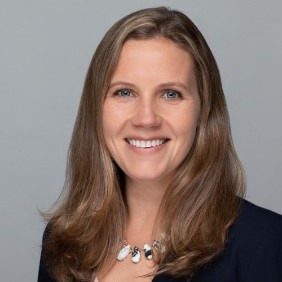 Another retail holiday season has come and gone — and the 2020 season was unlike anything we've ever seen. New research from UKG (Ultimate Kronos Group) reveals how retailers, many months into the COVID-19 pandemic, grappled with hiring and engaging seasonal employees, adequately staffing stores and meeting their bottom line during the most unprecedented retail holiday season in recent memory.
Let's review the biggest trends of the 2020 season — including takeaways for retailers to engage staff, delight customers and demonstrate resilience in the year ahead.
Seasonal hiring and staffing challenges were exacerbated by the onslaught of COVID-19.
Between increased safety and capacity restrictions, fluctuating consumer demand and concerns around transmission of COVID-19 in the workplace, it's no surprise that the already burdensome task of recruiting seasonal talent was even more difficult leading up to the 2020 holiday shopping season.
Nearly all retail store managers surveyed (96%) admitted their company faced hiring challenges, while one-third said it was more difficult to rehire, recruit and attract seasonal talent this year than last. In addition to recruiting previous seasonal workers and offering enhanced schedule flexibility, more retail managers focused on cross-training employees than ever before — preparing staff to pick online orders, support curbside pickup and take on completely new roles dedicated to supporting or enforcing in-store COVID-19 protocols. Ultimately, however, just two out of five retail managers said stores fully met their hiring goals, and just one-third said they had adequate headcount to consistently meet shopper demand.
The retail holiday hiring spree — which typically ramps up in October and November — seemed to shift earlier in the year: In fact, one in five retailers had finished hiring seasonal workers before Prime Day, which fell during mid-October and kicked off the virtual holiday season far earlier than in years past.
However, the early hiring ramp-up seemed to plateau throughout the remainder of the season. We saw this illustrated in the monthly UKG Workforce Activity Report, which tracks shifts worked by hourly and frontline employees across the U.S. In 2019, retail shifts grew 9% between mid-October and Thanksgiving Day as more seasonal workers took to the store floor; in 2020, they grew just 2%. For smaller retailers with fewer than 500 employees, this seasonal growth shrunk to just 1%.
No longer a "nice to have," a supportive workplace culture is an operational necessity.
Despite efforts to alleviate employee concerns about COVID-19 and foster a safe store experience for all, retailers underestimated just how stressful COVID-19 would be for employees. With staff morale lower in 2020 than in prior years, employee stress and burnout weighed heavily on the holiday season: Two out of five retailers claim that at least two to three times per week employees expressed feelings of anxiety or stress related to COVID-19 while at work. And that number doubles to four out of five retailers — 81% — who say employees expressed these emotions at least once a month.
Employee burnout ultimately had a direct impact on business success, with half of retailers reporting that, at least once a month during the holiday season, store staff had quit. And here's the kicker: Unplanned absences led one-third of retailers to pay out more in overtime costs than they'd bargained for.
In the new year, retailers should continue to explore additional employee technologies and benefits in order to understand and address their people's concerns and help mitigate the risks of unplanned absences. Staff pulse surveys can help to gauge sentiment in real time, and automated scheduling solutions can help managers fill an open shift at the last minute.
These tools not only improve the employee experience, they positively impact the bottom line. Retailers using a human capital management or workforce management technology — i.e. onboarding, shift-swapping, task management, automated scheduling, or labor forecasting — were twice as likely to have reported an increase or no change to year-over-year in-store holiday revenue.
Store success hinges on employee empowerment — and responsibility falls squarely on management's shoulders.
The traditional role of the store manager has grown exponentially as retailers have rolled out new safety and cleaning requirements, reduced store capacity and possibly hours, and adjusted operations — sometimes significantly — to address employee and customer concerns. According to both large (73%) and small/midsized (58%) retailers, store managers had more responsibilities during the 2020 holiday season than the year before.
However, throughout the season, we have seen workforce technology emerge as a lifeline for store managers. Four in five said they have the tools to effectively forecast labor needs, which ultimately is the key to avoiding overstaffing and understaffing issues. Further, three-quarters of retail managers said a task management solution helped them systematically ensure important in-store tasks — such as cleaning and sanitizing — were completed properly.
What we're seeing is that technology is easing the burden for managers in retail stores. It's helping to lessen the burden on associates who are working on the frontlines — many of whom were challenged over the holidays to enforce everything from mask mandates to social distancing and occupancy limits. Simply put, technology makes it easier for managers to create a safe and caring atmosphere for customers to shop and employees to work.
The COVID-19 pandemic — the wild card of the 2020 holiday season — has placed a renewed spotlight on the value of the frontline experience.
During the 2020 holiday shopping season, three-quarters of retailers surveyed had at least one employee test positive for COVID-19, and even more (84%) had to remove employees from the schedule due to quarantining. This, unfortunately, placed unclaimed shift work on the shoulders of anxious employees — not to mention the store managers working quickly to reconcile changing schedules. In order to foster a culture of trust, care and communication, retailers must continue to meet and exceed the expectations of their staff.
Employee and customer safety will remain a top priority in 2021 as the trends that worked well in the 2020 holiday shopping season — such as contactless technology and BOPIS options — continue to be widely adopted. Take, for example, curbside pickup: Year-over-year availability of BOPIS (buy online, pick up in-store) and curbside pickup options has swelled dramatically, nearly doubling since the 2019 holiday season, according to a pre-2020 holiday season survey. And consumers responded positively to the nimble innovation and persistent resilience of retailers nationwide. Over the course of the holiday season, nearly half of all retailers — and just over half of larger retailers — said BOPIS options, including curbside pickup, were used more frequently in stores than in prior years.
Through all the chaos, there is a undeniable bright spot: Four in five retailers believe that in-store safety restrictions (e.g., social distancing, occupancy limits, etc.) will begin to ease up over the course of 2021 — freeing up efforts to focus on other aspects of the employee and customer experience and casting an optimistic outlook on the retail sector in the year ahead.
---
Amanda Nichols is Senior Manager of the retail, hospitality, and food service practice at UKG (Ultimate Kronos Group), a leader in workforce management and human capital management cloud software solutions, where she has a keen eye on tracking and identifying trends that will shape the future of work.