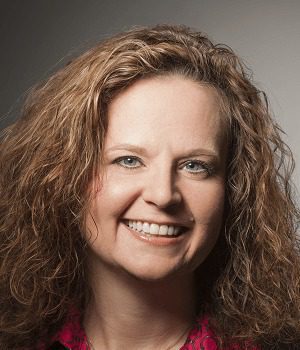 In the retail industry today, retailers and their trading partners are struggling to deliver an omnichannel strategy that transcends outdated supply chain processes and truly delivers a seamless experience. While retail industry stakeholders may understand omnichannel, few currently have the operations and infrastructure in place to take advantage of this opportunity.
Those positioned to make serious investments in their omnichannel future are realizing the benefits of radio frequency identification (RFID) and are including it in their strategies to gain more accurate inventory visibility. The recent results of the GS1 US Standards Usage Survey confirmed RFID is gaining traction as the key enabler of omnichannel retailing, as inventory visibility is foundational for both retailer and manufacturer success. The survey measured the usage of EPC-enabled item level RFID by both manufacturers and retailers (including manufacturers who are also retailers).
Retailers and manufacturers benefit in their own ways from the efficiencies and visibility that result from RFID implementation. Let's examine the survey findings from each perspective, as well as key insights that drive their RFID programs forward.
RFID From The Retailer's Perspective
Of the retailers surveyed, more than half (57%) reported that they are currently implementing RFID, and another 19.3% plan to implement RFID within the next 12 months. Additionally, 10.5% plan to implement RFID in 13 to 24 months. Respondents reported that on average, 47% of the items received by apparel and general merchandise retailers have RFID tags.
These results clearly show that retailers value what RFID can do to complete the omnichannel supply chain. In fact, retailers are at the forefront of RFID adoption because they are most directly impacted by consumer needs — more than any other trading partner in the supply chain. The pressure is on them to deliver the accurate, seamless and fast shopping experience — and EPC-enabled item level RFID is the way to get there. Retailers have seen the statistical results RFID programs deliver. Many have even rolled out their own pilot programs in certain product categories, and now they want to expand.
Retailer expansion of RFID can be attributed to many bottom line-boosting benefits — nearly all of which are centered on improving inventory accuracy. RFID increases item availability, which research from the RFID Lab at Auburn University says can lift sales from 2% to 20 percent. Item level RFID helps retailers understand two inventory essentials for omnichannel success: "What do I have?" and "where is it located?" Using RFID, inventory inaccuracies within SKUs improved from an average of 63% to between 95% and 99%, which is not only based on extensive research by the RFID Lab, but has also been validated by retailers. This means that without the visibility RFID brings, up to one third of a retailer's inventory is completely invisible and unsellable. It is for this reason retailers say that without item level RFID, omnichannel is nearly impossible to execute well.
What's more is the ability to sell these previously invisible items at full price. With RFID, retailers have the improved ability to sell inventory online that might have traditionally been lost and severely discounted on a crowded clearance rack. With item level visibility, the retailer can more successfully match their product offerings with what the consumer searches for, regardless of channel.
RFID From The Manufacturer's Perspective
The recent GS1 US survey found that nearly half (48.2%) of the manufacturers surveyed responded that they are currently implementing RFID, and another 21.1% plan to implement RFID within the next 12 months. Additionally, 18.4% plan to implement RFID over the next 13 to 24 months. Respondents reported that 40% of items made by apparel and general merchandise manufacturers have RFID tags.
Manufacturers have been asked by their retailer partners to collaborate on RFID implementation with the mutual goal of capitalizing on new omnichannel sales opportunities. Many retailers specifically are requesting that items are tagged at the point of manufacture, not at the distribution center. Source-tagging enables all trading partners to gain the most efficiency throughout the supply chain.
Aside from the collective benefits of enhanced visibility, for the manufacturer RFID also speeds the reconciliation process and allows them to be paid more quickly. With unique item level identifiers, more granular data becomes available which can help accelerate any kind of problem-solving.
The big win for manufacturers is on the logistics side. According to Auburn University research, using EPC-enabled item level RFID throughout the entire supply chain improves electronic proof of delivery (EPOD), lowers receiving time by 90% and can improve shipping and picking accuracy by up to 80%. Additionally, RFID helps the manufacturer save on operational costs, reduce obsolete inventory write-downs and increase margins.
Mutual Benefits
RFID implementation brings industry collaboration to the forefront in ways that have never been explored before in retail. At this year's NRF BIG Show, Ken Duane of PVH Corp. summed this up by saying, "the future means retailers and brands collaborating and working more closely together — that way we are better able to read our demand so our supply base becomes more nimble."
Being nimble starts with the effort to make products more visible and available to increase sales—something all trading partners in the supply chain can easily agree is a top priority. If retailers are finding a manufacturer's products faster this is then is enabling them to fulfill their orders faster, thus reducing the incidence of markdowns. With RFID, retailers know what's available, so they can better market and display products for sale; ensuring that their consumers are presented with an optimized selection of styles, sizes and colors to choose from.
RFID allows for retailers to communicate better with brand owners, facilitating faster reordering and better demand planning and forecasting. Additionally, because of its real-time identification properties, RFID reinforces product authenticity, helping retailers defend high margin luxury brand sales from potentially counterfeit product intrusions.
With true supply chain collaboration on RFID to achieve better inventory visibility, both parties can close the gap between what the customer demands and what the retail industry can actually deliver.
---
Melanie Nuce is Vice President of Apparel and General Merchandise at GS1 US and is responsible for leading the industry engagement strategy to drive broader adoption of GS1 Standards and GS1 US solutions for the apparel and general merchandise industries. In her role, she guides the GS1 US Apparel and General Merchandise Initiative by working with industry stakeholders to identify business needs and develop standards-based approaches to address them. Ms. Nuce is a frequent speaker at educational seminars and industry tradeshows.