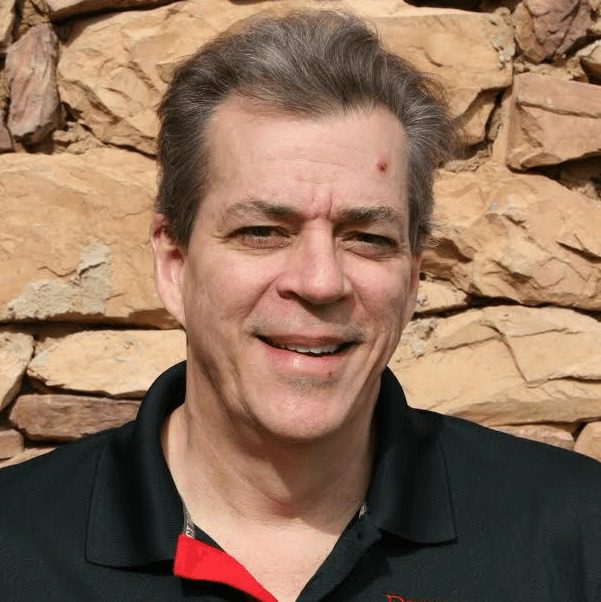 A recent survey conducted by KPMG International and the Consumer Goods Forum shows that the supply chain is the new top area of concern for retail executives, thanks to a renewed emphasis on growth. Together with new technologies like Apple Pay and an expected 72% increase in freight revenue by 2025, retailers are in now in need of long-term solutions to stay agile and responsive. To be competitive, their businesses must be supported by a fast, accurate and efficient supply chain.
Technology and the supply chain definitely go hand-in-hand, but cohesive management and vision of the technological complexities inherent in the supply chain are often a challenge. While the front-end retail experience remains in the limelight, the back-end must be absolutely accurate and lightning fast to support customer loyalty. Nevertheless, many retailers still rely on a combination of legacy IT systems and manual processes to manage their back-end order fulfillment and distribution. Orders may come in quickly via the iPhone, but they're fulfilled by a team of hardworking people supported by a patchwork of IT tools.
Unfortunately, this leaves these organizations vulnerable to human error and potential bottlenecks at every turn. For retail leaders to make good on the promise of new buyer technologies like Apple Pay, executives need a way to see the big picture in real time — to adapt to change and keep customers happy.
For many leading retailers, back-office process automation is the solution to this challenge. With automation, retailers can set up the foundation to manage supply chain complexities according to logical business metrics. Executives and managers can eliminate the risk of error while increasing efficiency and speed. Automated processes provide real-time visibility and make bottlenecks easier to detect and resolve — before they can affect the business. Implementing automated back-office processes to support the supply chain may sound like a challenge in itself, but it only requires an organized effort to tame the complex, manual-based supply chain. It all starts with a top-down analysis.
See The Big Picture
With complex and varying information trickling in from manufacturing centers, warehouses and points-of-sale, it can be quite difficult to get a clear overall idea of what really happens in any retail supply chain. At the level of the C-suite, it can be like assembling a giant jigsaw puzzle of updates, reports and various communications. Consistent process automation applied throughout the supply chain gives high-level management a unified platform to see what's happening as it occurs and how each piece fits together. It also gives management at the manufacturing, warehouse and point-of-sale management levels to see how their area is working in real time — as well as how they fit together in the elusive big picture.
With automated notifications of successful process completions and/or any problems that arise, leadership at every level gets more time to solve issues and more information about what happened so that they can be sure it never happens again. With an automated supply chain, C-level leaders manage by exception — not by constant, painstaking tracking down of bits of information.
When executives are supported by process automation, they can see within all unique silos and put together a single, end-to end process map of the entire supply chain. Without automating steps between phases in the chain, having this perspective would be very difficult, even impossible, in a timely fashion.With process automation, coordinating resources becomes just a part of managing and completing links in the chain. This visibility can be available to all stakeholders, and that's where the big advantages begin.
Set Metrics And Goals
Once the supply chain team is brought together with automated processes, it's easier for process owners and corporate leadership to translate this unified vision of clear metrics that cross traditional silos and keep everyone working for a common goal of excellence.
The important part here is to not only think about the technical details of the supply chain, but also determine what is important to the customer, such as quality of goods and on-time delivery. With clearer vision across every step of the supply chain, the C-level can set standards that fit individual processes and build a better whole to achieve strategic goals for the entire organization. It keeps everyone in the supply chain coordinated. It's also the key to continuous improvement at a manageable cost.
Real, Continuous Improvement
Continuous improvement is a concept that many organizations aspire to, but one that few can really implement. It requires a lot of coordination. It may even require synchronization with partners or suppliers outside of the core business itself.
If you depend on a mix of legacy technologies that operate across silos and activities that take place across multiple geographies — as many retailers do — process automation is a way to make continuous improvement more attainable. Instead of manually managing between disconnected applications and tasks all around the world, top retailers automate and connect steps between all applications across their extended IT enterprise. They eliminate the need for repeated manual intervention and get their teams back to business.
Measurable Results
In the end, retail executives' No. 1 goal is differentiation through customer satisfaction. As customers grow more demanding, this means that absolute top speed and accuracy must be maintained in every back-office process. Orders must be taken in, billed, dispatched and documented perfectly — constantly. At the same time, all of this speed and reliability must be maintained at a sustainable cost of operation. The pressure is on for the retail supply chain, and companies are responding.
A global retail supplier of electronic parts reduced its order-to-pack cycle from two days to less than 20 minutes, simply by automating the back-office supply chain tasks that supported order fulfillment.

A major industrial supply retailer that sells through a complex network of partners reduced its order-to-ship cycle from 36 hours to a guaranteed 24-hour delivery on all of its more than half a million products by implementing back-office process automation.
In September 2013, The Hackett Group reported that world-class companies automate at least 75% of their supply chain processes. This number will, undoubtedly, continue to rise in the future.
By incorporating a single automation platform from ordering to warehouse and fulfillment, retail supply chain executives can ensure control and encourage efficiency without having to manage steps on a granular scale. Automated processes can handle increasing volume with sustainable speed and accuracy. For the transparency, accuracy and efficiency retailers need now, back-office process automation as their ally in the effort to get and keep customers.
---
Jeff Rauscher, Director of Solutions Design for Redwood Software, has more than 31 years of diversified MIS/IT experience working with a wide variety of technologies including SAP, HP, IBM, and many others. Rauscher has worked in operations management, data center relocation, hardware planning, installation and de-installation, production control management, quality assurance, and customer support.