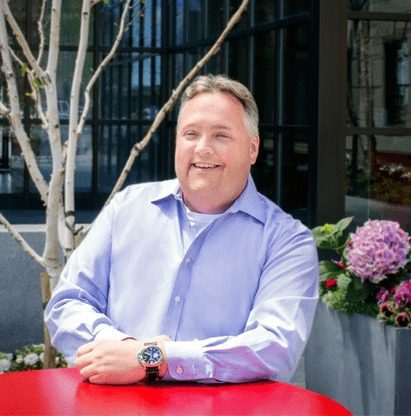 Back in the day, retailers were retailers and media companies were media companies. Then came the Amazon Media Group and over the past several years, their development — and similar ones by other retailers — have redefined what it means to be a media company. It's a reality other retailers need to recognize and replicate if they hope to survive in a world where retail dominance and media might are tightly entwined. Retailers too stubborn, short-sighted or just plain too foolish to follow Amazon's media path will put themselves firmly on the road to financial decay.
Amazon (quickly followed by other retailing behemoths, including Best Buy, Target and Walmart) recognized they have a lot of really interesting audience data. Retailers have always had this data and smart online retailers have been using it to make product suggestions for a while now. What Amazon did with its Media Group is to allow brands to target customers with advertising using the company's super-rich data. Were there doubters when the company floated this idea? Of course, but time — and revenue — changes everything.
How much revenue? Dan Salmon, managing director for media and internet equity at BMO Capital Markets, believes Amazon could see as much as $5.7 billion in ad revenue in 2018. Perhaps not much compared to Google ($79 billion) or Facebook ($27 billion) but it's still a tidy sum. Think about it in perspective: this is essentially found money for Amazon and they can use it to do things like funding their entire marketing budget and then some. Given Amazon's continued dominance at all things retail, its media business is heading in one direction: up.
The logic behind Amazon's morphing into a media company is as sound as it is simple. Open the data floodgates to brand partners and let them use data to reach customers more effectively on the company's properties and beyond. The other big retailers mentioned above have all followed suit and each of them now has a new revenue stream.
And why not? Why not create data partnerships that benefit both retailers and their brand partners? And what is preventing other retailers from jumping on the media company bandwagon as well? Why not make this data available even to brands that aren't selling through a retailer but want to reach the retailer-as-media-company's audience?
How can a retailer make the media path work for them? Here are a few ideas:
Bring on publishing expertise: Few retailers have media publishing in their DNA so it's important to either bring someone on who has that experience or work with a partner who can navigate these new waters.
Establish data-sharing best practices: Data partnerships need to be valuable to all parties, creating clear guidelines for how data will be shared, stored and used.
Start gradually: If you're uncertain, start small and test the waters, it's much easier to scale things up than to make major adjustments to a program that isn't operating as planned.
The reality is this is happening, today, in real time. The biggest retailers are already capitalizing on their customer data. Indeed, exchanging second-party data is one way to maximize the reach of the customer audience. Luddites and laggards, with their heads in the sand, are going to be left in the dust as more and more of their peers recognize the opportunity of putting their own audience data to work.
The good news is retailers are catching on. As part of a study commissioned by ownerIQ, Forrester Research found that 54% of retailers had a second-party data strategy in place in 2016 and 34% said they planned to implement one over the course of 2017. This trend will only continue.
For reluctant retailers, now is the time to figure this stuff out. Failing to get on board is not a strategy, it's a recipe for disaster. The incremental media revenue aside, not offering brands better capabilities to market to their customers on a retail site decreases the value of a retailer's site for a brand.
In an environment when traditional retailers are shuttering stores, those wanting to thrive are radically rethinking their place in the media world. The biggest retailers have become media brands unto themselves. They are awash in valuable customer data, to the point their customers are viewed as another SKU available for brand partners. The path to monetization is making it possible for retailers to move beyond the troubled world of traditional retail into a new, hybrid marketplace offering clear benefits to all market participants.
Brands are looking for the most effective ways to connect with customers and the emerging retailer as media model works. Is it for everyone? No, but it is pretty close to being right for most retailers. For retailers, this approach opens up a new potential revenue channel, it allows them to be more closely integrated and more responsive for their brand partners and it keeps them current with trends taking place in the broader retail marketplace. And frankly, there's no real reason not to, unless you just want Amazon to make all the money!
---
Michael Chass is the Executive Vice President of Media Solutions at ownerIQ. Chass manages a team of senior executives accountable for creating and maintaining strategic partnerships with retailers at ownerIQ. He holds a BS in Marketing from the University of Missouri. He has over 20 years of experience in digital media and the consumer electronics industry, working with large mass market retailers as well as specialty/regional ones. Chass has served as a Board Member for the Consumer Electronics Association (CEA) since June 2010.