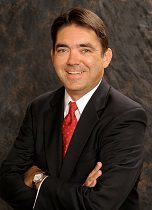 Will retailers shape (or be shaped) by the future of payments and commerce?
This is a critical time for retail. Innovation in a variety of industries and technologies are converging to define the future of commerce. Somewhere at the intersection of retail, payments, financial services, mobility, location services, social media, marketing services, data and analytics is the answer to how consumers will shop and pay in the future.
Just a few examples:
Mobile commerce sales for the top 500 online retailers in the US market surpassed $30 billion in 2013 and is growing well over 50% annually.
Several national quick-service restaurant chains — including Burger King, Subway and Wendy's—are implementing their own branded mobile payment capabilities, following the lead of Starbucks which is already processing over 5 million mobile transactions a week.
Trials are underway at leading retailers — including American Eagle Outfitters, Best Buy, Macy's, Target and many others — for Apple's iBeacon technology, an open standard for enabling mobile apps to accurately know the location of a consumer inside the store.
The question is to what extent retailers will proactively participate in the revolution. Will retailers play a leading role, or at least a very active role, in working with stakeholders across other industries to define this "converged commerce" future? There is no doubt that retail will be profoundly impacted by the changes in the marketplace (it already has) but will retailers take a cross-industry leadership position or remain more internally focused?
The answers to these questions are still unclear but there are examples of the power of retail industry advocacy. The payments industry is clearly being disrupted. And, through the efforts of organizations like the Merchant Advisory Group, we have seen the interests of retailers become more fully represented in the dialogue. A variety of retail trade associations—including the National Retail Federation and the Retail Industry Leaders Association and several others—successfully lobbied in Washington DC for regulation that capped swipe fees on most debit card transactions. And Wal-Mart, Target and a group of many other major retailers have joined to form the Merchant Customer Exchange (MCX), a company focused on offering a mobile commerce platform that it hopes will help its owners both reduce payments processing costs and gain greater control over customer data and relationships.
There are huge challenges being faced today by the payments industry. In the wake of a series of data thefts at major retailers last year, the vulnerability of the current system for electronic payments has been called into question. All of the major U.S. payment networks had already established a roadmap for implementing EMV (the chip-card based system prevalent in much of the developed world) by October 2015. Retailers are largely supportive of moving to the EMV standard but there is concern about the disproportionate financial burden for the rollout that retailers must absorb. It is widely recognized that EMV is not a "silver bullet" for preventing data security issues in payments.
Other technologies like point-to-point encryption and tokenization must be implemented in conjunction with EMV in order to create an effective holistic solution. Further, there are details about the way EMV will be implemented in the US market — such as whether a PIN will be required for all debit and credit transactions—that are cause for merchant advocacy.
Retailers are taking an active role in the future of payments but what about mobility, location, so called "big data" and other dimensions of the future of commerce? The evidence of retail advocacy in these spaces is unclear.
In November 2014 at the Aria Resort & Casino in Las Vegas, about 7,000 people will gather for Money20/20, the global leading event covering the innovations in money and commerce. This year the event will feature a dedicated track of conference sessions focused on retailers. With executives from retailers, banks, payment processors and networks, mobile operators and many other stakeholders all gathered in one dynamic event, Money20/20 is the type of platform where retailers can assert themselves, make their unique business requirements understood and shape the future of commerce.
It is important to be reminded of the sheer size and the wonderful diversity of the retail industry. An estimated two-thirds of the U.S. gross domestic product (GDP) comes from retail consumption. The retail industry supports over 40 million American jobs. It's an industry with total sales in excess of $5 trillion. And, while we often think of retail in terms of its largest companies (e.g. Wal-Mart, Target, The Home Depot, etc.), 95% of retailers operate in just one location and 77% of retailers have less than 10 employees. The types of retail businesses vary not just by their size but also the products they sell, the customers they serve, and wide array of other factors. The retail landscape includes discount and department stores, home goods and specialty stores, Main Street merchants, grocers, wholesalers, chain restaurants, gas and convenience stores, Internet retailers, and much more.
Every retailer has something unique to bring to the conversation. Every retailer is different in terms of how technology can successfully drive its omnichannel future. Winning solution providers must take the time to learn each retailer's business, understand their objectives, identify the shopping experiences they want to enable for their customers, and then partner with the retailer to implement technology to achieve those goals. Winning retailers must be proactive in defining their innovation strategy and the requirements for technology solutions that help them to meet those objectives.
---
Andrew B. Morris is Head of Content & Business Development Executive for Money20/20 LLC. He leads overall content development, account management for about one-third of Money20/20's major sponsors, and a variety of other business development and strategic initiatives. Morris has more than 20 years of professional experience in consulting and executive management roles. He currently serves as Payments Committee Chair and an Associate Member of the Board of Directors for the International Retail User Group. In 2007, he founded Morris Advisors Inc., an independent consultancy that advised retailers and other industry stakeholders on mobile commerce and payments strategy.