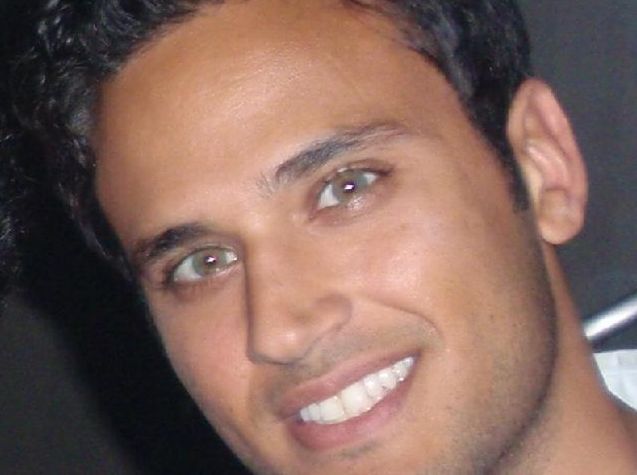 In 2014, retailers really embraced mobile apps. TechCrunch recently reported that unique app sessions in the shopping and lifestyle categories increased overall by as much as 174% year over year.
But will retailers see a real return on the investment they poured into mobile apps in the year to come?
That will depend on how well they grasp the opportunities — and challenges — ahead. It's not enough to just install an app. Savvy retailers must not only understand both changing consumer behavior and new technologies, but also how they can use apps to help them react to these changes.
Here are three areas to consider in 2015:
On-Demand Mentality
From grocery delivery services like Instacart, car service apps like Uber and salon service apps such as Glamsquad that bring cosmetologists to your door, consumers have been showing an insatiable appetite for apps that offer on-demand services.
This "give it to me now" mentality has raised the stakes for retailers, as consumers have become accustomed to immediate gratification. In some cases, these apps offer consumers services at a lower cost than their real-world competitors as well.
To compete, retailers must offer a mobile and in-store experience that outshines the convenience.
One way of fighting back is to tie your company's loyalty program to your app, which will allow you to track consumer purchasing habits, determine the effectiveness of current promotional programs and understand shopper behavior between e-Commerce, in-store and mobile. The data lurking in your app can also be used to predict and influence your customers' future behavior, so you can provide relevant offers that draw them back into the store in the future. Combine that with new wireless in-store technologies such as iBeacons, which enable you to send promotional notifications as they pass your storefront or cruise a specific aisle, and you further the idea that their needs have been anticipated.
One Message, Many Devices
The consumer journey is becoming increasingly disconnected between devices, but creating a seamless experience is key. Oftentimes, consumers who reach for their smartphone to start their product research eventually move to a tablet or desktop to make the final purchase. This behavior creates a real challenge for marketers, especially as the number of devices out there proliferates.
As the market matures, brands need to provide a consistent consumer experience. Yet according to research conducted by Forrester, about 71% of consumers declared dissatisfaction with inconsistent brand messaging across different devices. One in ten of those consumers even said that a jarring experience would make them break off the transaction.
Thankfully, mobile marketing tools available today make it possible for brands to understand their consumer, ensuring that messages are personalized and uniform across devices. Although smartphones and tablets lack cookies, the data collected by app usage is just as valuable, as it offers a more precise picture of consumer behavior — how they interact with the brand via the app, when they access it and the length of the interaction, for example. In turn, analyzing these data points can lead to more intelligent, targeted cross-device message delivery and a seamless customer experience.
Omnichannel Selling Becomes Key
According to research from MyBuys.com, 83% of consumers see value in being recognized with personalized experiences across channels. Yet, 77% do not think retailers recognize them across devices. This is an issue that can effectively be remedied through mobile.
Whether a consumer begins their shopping journey in a store or online, mobile is the key channel to connect that purchasing experience from one point to the next. For those who prefer showrooming, retailers can allow them to scan the product tag or barcode and save it to the brand's mobile app for shopping online later. All they will have to do is visit the web site from their device and the product(s) are already in their cart.
On the other end of the spectrum, you have consumers who research products online before going into the store for a final evaluation and purchase. Known as webrooming, this process enables shoppers to see inventory in stores as well as choose in-store pickup — connecting their mobile shopping practices to an in-store experience.
Loyalty programs, like Urban Outfitters' Urban On, are tools marketers can use to bridge the gap between showrooming and webrooming consumers. After all, loyalty programs allow retailers to see how customers shop in-app, online and in-store. Data collected from such programs presents the opportunity for retail marketers to provide tailored information via apps on in-store product availability or special events and promotions that drive users to their brick-and-mortar establishments. In return, retailers obtain a 360-degree view of not only consumer shopping behavior, but also how it is evolving and apply this information to their omnichannel marketing strategies.
By understanding the value consumers place on mobile and how they interact with it, especially from an e-Commerce standpoint, retailers have a real opportunity to enhance user experiences with their respective apps. While 2014 served as an introductory period where retailers built and launched apps in the mobile realm, 2015 is the year for retailers to take it to the next level and turn their mobile apps into a lucrative business channel.
---
Mark Ghermezian is Co-Founder and CEO of Appboy, a marketing automation solution for mobile apps.