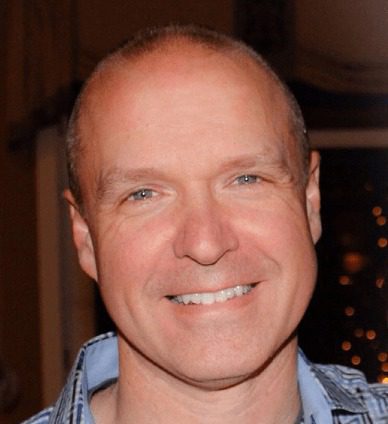 Every day it seems another major retailer announces plans to dip its toes in international waters and expand its e-Commerce initiatives into new geographic markets. The opportunity to move beyond home borders and tap into growing markets is just too tempting to ignore.
Worldwide B2C e-Commerce sales are expected to reach an astounding $1.5 trillion this year, an increase of more than 20%, according to eMarketer. This growth is being led by emerging markets such as China, which is projected to overtake U.S. e-Commerce spending by early next year, along with other high growth markets across Asia, Europe and South America.
On the surface, standing up a new digital storefront in a new country seems like the easiest path to growing revenues. The alternatives — such as adding new product categories or building physical stores — can be significantly more costly and risky ventures. Online expansion gives retailers a more efficient way to test these markets without investing excess capital and instead contract with local distribution companies to manage fulfillment and returns.
But international expansion isn't as simple as translating your site into local languages and declaring yourself open for business in Country X. We live in the era of the empowered consumer. No matter where they live around the world, customers expect products when and how they want them on their own terms — and those terms can vary wildly from one region and culture to the next.
Even a seemingly minor misstep in how a product is presented can reveal telling signs to the local consumer that your business is just another multinational outsider that doesn't understand their market. And once that perception sticks in their minds, it can be extremely expensive and time consuming to reverse.
For example, failure to seamlessly handle local tax considerations or provide options for dealing in local currency can cause unease in customers that result in abandoned shopping carts. Proper language becomes a critical detail. For example, the term "buy online and pickup in-store" is common in the U.S., while in the UK, it's called "click and collect." Secure drop boxes also are a popular option for product delivery in some European countries, while it is much less common in the U.S.
To differentiate themselves, e-Commerce retailers need to deeply understand their customers' buying tendencies in each individual market, while anticipating their possible behavioral shifts for the future. The customer must alwaysbe at the center of every business decision to ensure a superior experience that truly translates across borders and inspires customer loyalty.
The Value Of Commerce Analytics
New e-Commerce business models are rapidly changing the game and raising customer expectations around the world, making it even more important for global retailers to know what's resonating and what's not in each market. For example, that hot new mobile payment application that has been so well received in one country may be shunned in another country where users are less comfortable transacting on smartphones.
This is where commerce analytics can open up a whole new world of opportunity for your business. By understanding not just what local customers buy but also analyzing how and why they behave that way from one country to the next, e-Commerce retailers can better personalize the experience in a way that makes the customer feel like they are "buying local."
By constantly analyzing their customers' online behaviors, retailers can make quick adjustments to optimize the customer experience — whether it's pinpointing a particular feature of the site that's causing customers to abandon their shopping carts or understanding why a particular marketing campaign just didn't resonate well in one country versus another. This also extends to analyzing pricing options, which can make or break product sales if they aren't optimized to compete with prices offered by local competitors.
In an era of cloud computing, businesses now have the power to strike quickly to capitalize on new market opportunities when the time is right for them. Consider El Corte Ingles, a retail institution in Spain for more than 70 years with more than 80 stores across the country. In the last year, El Corte Ingles decided it was time to leap across borders for the first time and reach a new generation of digital consumers in countries such as the UK, Ireland and the Netherlands. With a cloud-based platform, El Corte Ingles was able to quickly ramp up its expansion plans while meeting the needs of customers in each country. They can now manage orders from all target countries, customize promotions and pricing in real-time and adjust as local behaviors and needs change.
As retailers find success in new markets and further expand to new regions, it's easy to slowly fall into the trap of addressing each country in a fragmented silo as each regional site becomes more and more customized to serve local needs. Over time, this becomes increasingly difficult to manage as the business scales, and it slows their ability to react with speed and agility to shifts in customer demands and preferences.
By centralizing their e-Commerce operations on a common platform on the cloud, retailers can apply one common set of data — such as product descriptions or company branding — across all sites at the same time while also managing localized issues such as currency conversion, language translation and regional regulations from a centralized system. This gives them the power to operate on a global basis and still personalize the experience to account for local country preferences.
And in the end, this ability to scale on a global level while maintaining a uniquely personalized touch will win the hearts of your customers — wherever they may be in the world.
---
Morgan Crew directs product strategy and roadmap for IBM Commerce's Selling and Fulfillment solutions portfolio. Crew has more than 15 years of experience in electronic commerce with a focus on omni-channel commerce technologies and the sell-to-fulfill lifecycle. Morgan's leadership experience spans product management, strategy, mergers and acquisitions and venture investments. His mergers and acquisitions experience includes Sterling Commerce, Yantra, Comergent, Nistevo, Demandtec and Emptoris, among many others.