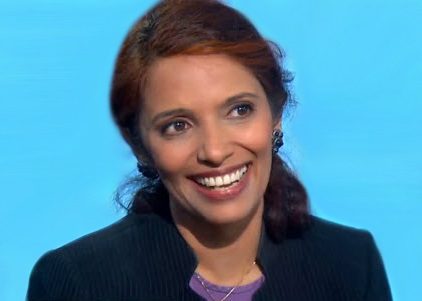 The retail world is experiencing a significant change in how consumers are interacting with their brands. In 2020, the growth in online sales has accelerated to reach levels not expected until 2022 due to the pandemic. In the U.S. alone, ecommerce sales are expected to reach $794 billion, an increase of 32.4% over last year.
Long term, consumers expect to be able to interact digitally even with companies that don't traditionally have a robust online presence. As businesses adjust to the turbulence of 2020 and into the "new normal," it's clear that for most retailers, a strategy to support digital sales and robust online customer service is essential to win a share of consumers' wallets. It has been reported that 73% of consumers say a good experience is key in influencing their brand loyalties, so the pressure is on to ensure customers have an online experience that is convenient, efficient, and "WOWs" their new and returning customers.
For retailers, it can feel daunting and risky to make wholesale changes to how visitors engage with their websites, or to implement new technologies and customer sales and services agent best practices. Launching AI-powered conversational tools and live assistance solutions for customer service and online sales raises the bar on the virtual customer experience.
However, for companies not ready to make a large investment in an all-encompassing live engagement strategy, there are ways to achieve incremental, yet impressive results. A "crawl, walk, run" strategy, by phasing in live engagement and conversational capabilities, is a viable alternative and can help companies quickly address the most urgent pain points in the online customer experience.
The First Step in Online Customer Engagement
The first step is for retailers to identify the most urgent customer experience needs, where online visitors are experiencing the most 'friction,' and understand which automated or live assistance tools might bring them relief. Are customers not able to get answers quickly to simple questions online? Are current service tools outdated and inefficient, resulting in long waits for live text chat or voice calls? Are all inquiries treated the same without proper qualification and routing? Are customers missing the high-touch in-store experience when they are shopping online?
When it comes to how to raise the level of the remote sales and service experience, consider all the elements needed to build a first-class online customer experience, then prioritize which issues should be addressed first to deliver the fastest ROI. It's important to engage a technology partner with comprehensive expertise in live engagement to provide guidance and help with long term planning.
Three common strategies for taking the first steps in live engagement are: setting up AI chatbots, deploying video chat to support online sales, and piloting live engagement within a specific department.
Reducing Contact Center Inquiries with Intelligent Chatbots
AI-driven chatbots are becoming more commonly used in online retail and can have almost immediate impact on contact center efficiency and productivity. AI chatbots can quickly handle FAQs and easy customer inquiries 24/7, and can use deep learning and knowledge repositories to address more complex service requests for online users. ROI can be shown quickly with the reduction in the number of calls and emails, and an increase in the speed with which customer inquiries are satisfactorily resolved.
Chatbots can prompt or 'nudge' customers to see if they need help when website activity has paused, and can assist with basic questions and easy tasks. Chatbots can browse to a specific page on a website that directly addresses the customer inquiry. When customers' needs get more complex, BOTs can also assist. They can leverage knowledge bases to support an automated journey or seamlessly move customers to a live agent when human interaction is required.
Facilitating collaboration within the chatBOT or text conversation can have a huge positive impact on the customer experience. Customer service agents can get information from CRM databases to help serve the customer as efficiently as possible. Specially designed agent-assist BOTs can also be deployed to help the agent support the customer quickly and efficiently.
With a variety of BOT solutions available, it's important to choose technologies that are robust and designed to deliver the greatest results. AI-powered chatbots that use advanced journey analytics, Natural Language Processing and deep learning to continuously learn are essential. The best BOTs get smarter over time. They also identify when deeper support is required or highly qualified behavior is occurring, and can move that engagement to a live person. Being able to share information in a single engagement, and not sending the customer scrambling between platforms, provides efficiency and better-quality service.
Boosting Sales with Live Video Chat
When generating sales or driving qualified leads is the primary customer engagement objective for the business, video chat can be the best place to start. High-end brands might start with two-way video chat to build trust so that customers feel confident about making a high-value purchase. For example, a luxury jewelry retailer can empower its salespeople to help online customers find exactly what they are looking for.
In addition to enabling a face-to-face conversation via two-way video chat, sales agents can show products in high definition, or move from a laptop camera, a mobile camera, or a wall-mounted camera to provide close-ups where needed, as well as a 360-degree view of the product. Additionally, the customer can easily bring in a spouse or friend to the video chat at any time to provide help with selecting the right piece. Sales agents share product information by co-browsing the website, sending a PDF with product specs or a video with a product demo within a single engagement.
Launching Live Engagement to Meet the Immediate Need and Growing from There
Another strategy for integrating live engagement and conversational tools is to test it within one part of the organization. For instance, a furniture retailer may pilot live video chat in the sales department of a single store with its most digitally savvy salespeople and expand to other locations from there. Or an auto dealer might pilot video chat to build its digital showroom and then expand the use of co-browsing and form-filling tools to their finance department to help car buyers fill out loan applications or other paperwork.
A retail bank might start with chatbots to support surges in online inquires due to government loan initiatives, and then implement video banking to support its mortgage, investment and insurance businesses. Smaller-scale test runs of live engagement tools can be assessed for success, honed to support the customer journey, and expanded to more departments, groups or sites as positive results occur.
Walk, then Run to Live Engagement Solutions
There are multiple ways for a retailer to add live engagement and conversational tools that are low-risk, high-reward. The keys to success are to look at the big picture, consider long-term plans and goals, but to also identify specific use cases that are causing friction in your customer journey or impacting employee productivity. A vendor that understands your overall strategy as well as these specific engagement moments, and that has broad technology expertise, can provide invaluable guidance as you scale up your engagement strategy.
Even if you are just getting started by deploying chatbots, it's imperative to work with a full-service, modular platform so that, when it becomes necessary to expand the use of chatbots or add other live engagement technology, you'll be with the right vendor to help quickly execute that growth. The right vendor will put you in a position to easily scale your live engagement solution by recommending technologies that will grow with your company.

Today's retailers need to enhance their online experience to remain competitive in this new consumer environment. Customer-centric companies are 60% more profitable than those that don't prioritize the customer experience. A step-by-step phased strategy for deploying live engagement tools that improve the customer experience can help retailers gain a foothold in online sales and service without overwhelming resources.
---
Priya Iyer is Chairman and CEO of Vee24. With over 25 years of diverse international experience in nearly every facet of software, Iyer is a proven, high-growth entrepreneurial CEO with a leadership philosophy centered on engaging clients and employees to build industry-leading SaaS software platforms and delivering exceptional customer and stakeholder value to achieve sustainable competitive differentiation.