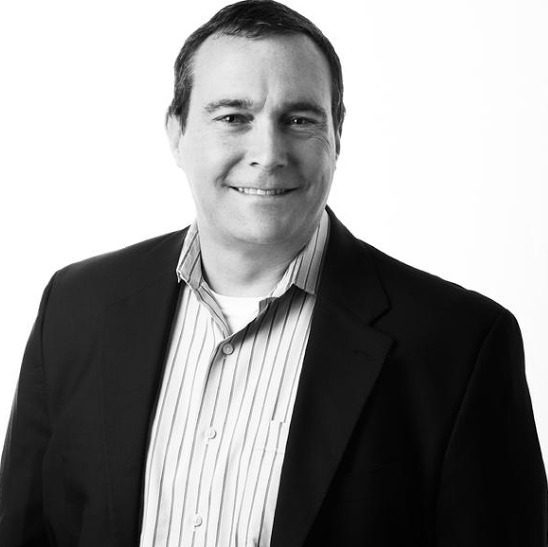 The value of data and its relationship between retailers and their customers has created dramatic shifts in the power and control of consumer behavior. The latest generation of networked technologies and analytics has the potential to create a new balance between customers, retailers and the retail supply chain.
Look at the information shifts that have taken place over the last 30 years, all due to analytics. Back in the 1990s, point-of-sale systems, ERP/CRM software and first-generation analytics resulted in skyrocketing sales productivity, increases in revenue and customer satisfaction — all because retailers discovered and understood what motivated customers' purchases. This changed the collective worlds of product placement, advertising and seasonal buying.
As the new century started, supply chain improvements helped vendors like Costco and Walmart influence buyers by lowering prices at each turn of the analytic crank. Later in the 2000s, growth of the Internet, Amazon, smartphones, social media, online customer reviews and loyalty programs put the consumer in control, and drove many retailers off the map.
What is most interesting is that today we have reached a tipping point where retailers can again team with suppliers, listen to customers and improve the overall consumer buying experience by looking to modern analytics, not as the byproduct of purchase activity but as the product that drives retail activity.
For contemporary retailers focused on revenue growth, the data landscape must represent improving understanding of the customer's holistic digital and in-store experiences, the sense of urgency to hold the retailer's goods in hand, and the assurance that when fulfilled quickly, the customer will reward the vendor with positivity.
When this new balance is achieved — via benchmarking insights and comparing sales across properties, and clearly outperforming the competition — the retailer can realize that one of their greatest assets, and best products, are their data and analytics. Packaged as a product itself, these analytic insights create a monetization opportunity that also clearly demonstrates to its suppliers and customers that they are all working in each other's best interest.
According to the National Association of Wholesaler-Distributors, durable goods trade was up 5.8% and nondurable goods trade was up 4.5% year-over-year at the end of 2015, for total sales of $5.4 trillion. It is clear that some of this growth can be attributed to wholesale, distribution and retail businesses — connected supply chains — investing in new technologies to better respond to customers' purchasing behaviors and with more fluidity across wholesale and retail networks in our new era of digital relationships.
With the increased adoption of cloud-based platforms, growth-motivated retailers should consider packaging and distributing their analytics to their store managers, suppliers and other key stakeholders, in order to:
Allow store managers to create higher-value customer experiences by better engaging the local and individual customers, plan more effectively, and merchandise with more appropriate and popular products and experiences across digital and in-store environments. What is required here is cooperation between the HQ-driven online experience, which usually caters to the national audience, and the nuances of the local environment.

Share results data from across all locations to create standardized scorecards that benchmark local performance against other locations and sister brands, to incentivize improvements and create healthy internal competition.

Distribute demand forecasts to suppliers and product providers to optimize supply and service delivery chains through these same benchmarking techniques (and give retailers more negotiating power), by offering aggregate performance information of the entire supply chain to highlight where improvements can and should be made to reduce both time and costs of delivery.
The retail analytics market size is estimated to grow from $2.2 billion in 2015 to $5.1 billion by 2020, at an estimated Compound Annual Growth Rate (CAGR) of 18.9% from 2015 to 2020. Blue Hill Research has seen data monetized in creative ways, including garnering a price premium through introducing new functionality into a product offering, bringing net-new services to an existing customer base or serving new customer segments.
Data Packaging And Monetization Guide for Retailers
With the digitization of virtually everything and the associated growth of RFID and other sources of "Big Data," retailers of all sizes have started to embrace data products and monetization strategies by distributing analytics to key stakeholders inside and outside their organizations. Innovative firms capture a wide variety of data to better understand customer buying habits, create uniquely local customer experiences and optimize back-end performance.
In essence, contemporary data packaging practices creates opportunities for retailers to own the new "information balance of power," as they unlock the value of data for their own organizations, customers and key stakeholders at the same time.
Below is a brief guide to consider if data packaging and monetization is on your radar:
1. Assess Your Available Audiences
The first step to packaging and ultimately monetizing data — an intangible asset — involves identifying your candidate recipient business networks and consumers. What kind of experience or performance improvement can you imagine if you made analytic information about them (not raw or personal data) available to each of these audiences? How would they experience value? Since you're working with a variety of businesses in your supply chain, and engaging and transacting with customers on a regular basis, you have valuable data about them at your fingertips. The opportunity for data packaging and monetization becomes a connect-the-dots exercise between the data, the audience and the desired outcome you would like to achieve.
2. Outline Value-Based Data Goods Strategy
Once you determine your audience focus, it's time to put your "point of sale" expertise to work and prioritize the desired insights you'd like to provide, through applicable use cases and user personas. This will help you understand what you create and for whom. This helps you identify what data to package for each audience, and begin to define KPIs and features for them. Think from a point of view that is outside-in. If you need help defining requirements for your data-centric goods, consider these resources.
3. Build ROI Model-Tiered Pricing
After figuring out your data product strategy, develop the key considerations for delivery of pricing, packaging and growth of your intangible asset. If you do decide to actually charge for your analytics/data 'products,' you can define a pricing sweet spot that builds an increasing ROI model. In some cases, you might even decide to make your intangible asset free of charge, in order to drive revenue improvement indirectly via other components of your offering, or simply to extend the lifetime value of your suppliers or customers.
4. Prepare Ongoing Success After Launch
Finally, as you determine the best way to execute your data packaging and monetization strategy, you will also begin collecting and prioritizing stakeholder feedback. Gathering feedback directly from your users and measuring your audience engagement will help you keep your data-centric offering highly relevant to them. Also, you will help yourself "land and then expand," at the pace defined by you. This will also help to fortify your data monetization strategy.
I understand as a reader you're likely dealing with significant pressures in a competitive industry. Why not take a business growth approach to overcoming these challenges, by focusing on packaging and monetizing data as a value-added extension of your current merchandising and customer experience strategies to drive more revenue and customer retention?
---
Jeff Morris is the Vice President of Data Monetization Strategy & Success for GoodData. He is a veteran in the BI and marketing analytics space with over 11 years of technical product marketing and product management experience at Actuate, one of the leading open source BI vendors. He holds a degree from Syracuse University.