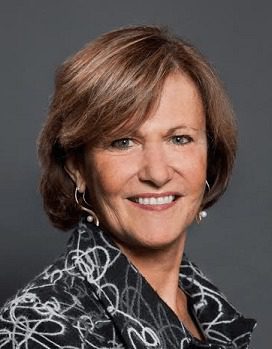 You're already on the path of digital transformation if you have a well-constructed web site with a scalable product catalog to support it. You are even further down the road if you have adopted marketing, content management and analytic tools to track the online consumer's shopping journey and collect valuable data about their reaction to your digitized store, and use that information to influence their purchase journey.
Brick-and-mortar retailers may be touting their continued success against their rivals in the e-Commerce channel with an impressive 65% to 90% of sales still transacted in the store. However, they should appreciate that 54% of those sales are influenced directly by web content provided by their friends in the e-Commerce channel. That makes digitizing the store a mighty fine investment.
The logical next step in digital transformation is to extend the value of those digital assets by ensuring store associates have access to them, to create a better in-store experience. However, this seems to be the point at which North American retailers are stagnating, blocked by a board of directors balking at the sizeable investment needed to move forward. In light of many publicized failures, caution is understandable.
Yet European retailers are succeeding at the leading edge of the digital transformation curve. They are blazing a trail — proof-of-concept by proof-of-concept — where each iterative success loosens the grip on purse strings. These successes should encourage retailers of all sizes to begin formulating a plan for digital transformation that's modeled on the success of these forward-thinking retailers.
Digital Maturity Aligned With Digital Transformation
It stands to reason that addressing the fundamental cause of digital transformation missteps — most often a lack of a clear, coherent digital strategy — will ease a reluctant board into and through this strategic process. Digitally immature retail organizations fall into the trap of focusing on technology over strategy, because they lack the ability to conceptualize how digital technologies can impact the business.
In contrast, retail organizations gaining traction with digital transformation develop strategies to transform the business by improving innovation and decision-making and then fulfill those strategies with technology. In these organizations, the digital agenda is led from the top with a well-articulated vision that emphasizes the value of digital technologies to the organization's future.
Digitally maturing organizations are also committed to transformative strategies and have collaborative cultures that are open to taking risk and fostering innovation, and are therefore conducive to digital transformation. Less mature retail organizations are mired by a lingering misbelief that their "siloed" approach — designed 20 to 30 years ago to function in a single-channel, linear retail environment — can support a true omnichannel environment. They must be convinced that information shared between store, mobile and Web will transform their business.
Value Proposition For Digital Transformation
Persuasion by peer examples and a strategy powered by the C-suite that links investment to business results win the day. A digital transformation strategy requires a new kind of technology to bridge cross-channel shopping experiences, but the value proposition of shared digital assets should focus on business results generated from customer satisfaction, retention and loyalty:
Cost of customer retention vs. significantly higher cost of new customer acquisition;

How customer satisfaction/loyalty contributes to increased sales;

Optimizing the value of associate training by leveraging digital content as a training tool; and

Increasing employee satisfaction and success with the power to enhance engagement.
Store associates who have access to digital assets and the corresponding tools that go with them can better serve shoppers in multiple ways that drive retention, loyalty and increased sales. For instance, they can personalize product recommendations based on shopper's purchase history, and cross-sell based on a click-and-collect checklist driven by the marketing engine. What's more, younger segments of the workforce gravitate toward digital leaders, so retailers need to up their digital game to retain and attract them.
A Step Back To Move Forward
In order to map out a strategy that aligns with digital maturity, it helps to take a step back and understand where the organization is in this curve and the vision for where it wants to be. This assessment includes topics such as customer experience, brand uniformity, scope of brand, weak spots, etc. These answers will provide direction in determining a roadmap of digital transformation, understanding what it means for the physical store, identifying technology that can evolve to achieve it and wrapping budget around it. This approach will pave the way for starting an iterative digital transformation process.
---
Linda Palanza is Chief Operating Officer at OneView Commerce, as well as a member of the company's Board of Directors. Her 30-year career in software and retail includes direct experience managing sales, marketing, development and professional services for organizations such as NSB, Triversity, Geac and ABT. Linda oversees the execution of OneView's strategic vision and initiatives across all divisions of the company, and has worked with some of Europe's largest retailers undergoing digital transformation.