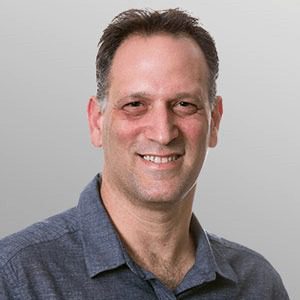 Leading up to the holiday season, retailers spend significant time and resources optimizing their customers' online shopping experience. Their efforts seem to be working, as e-Commerce sales during this past holiday season hit a record $108.2 billion, a 14.7% increase from 2016, which was $91.7 billion.
However, a report analyzing 500 million web sessions found that online retailers were still expected to lose up to $2.1 billion in sales during the 2017 holiday season. This is caused by a phenomenon called Online Journey Hijacking, which involves unauthorized product ads injected into consumer browsers while visiting retailer web sites.
Using tactics such as banner ads, pop-ups and in-text redirection, these unauthorized ads distract the customer from the shopping experience, effectively hijacking the customer to complete their transaction on a competing web site.
This all happens innocently on the consumer's end. They become infected unwillingly and unknowingly by downloading extensions that come bundled with drivers, applications and other free apps from the Internet. Even without a download, malware can be injected through public WiFi at locations such as coffee shops and airports.
To understand the scale of this problem, consider that 15%-25% of all user sessions through mobile browsers or a desktop are infected with digital malware that injects pop-up ads, banner ads and in-text redirections. During those infected sessions, 40%-70% of malware ad injections include competitive product ads luring or driving traffic away from the site, leading to significant lost revenue — millions annually — for the site owner.
To make things worse, the analysis shows that customer journey hijacking increases during the holidays to affect 20%-30% of all sessions. Of those sessions, 80% of the displayed ads are for competitor sites, effectively driving qualified seasonal traffic from your online retail site directly to your competitor.
Many retailers we speak with believe their customers are too sophisticated to get a malware infection — but the numbers tell the real story. It doesn't make a difference whether the retailer sells high-end fashion or contractor supplies; up to a quarter of all user sessions are compromised by malware corruption.
Beyond Lost Revenue — Protecting Your Brand
The damaging effects of customer digital malware go beyond lost revenue and poor customer service. Malware companies can post salacious material that customers will associate with the retailer's site, damaging their brand. Data collected by retailers tracking customer behavior is also skewed because the consumer is interacting with dialogues that are invisible to the retailer. For example, a customer may hover over a pop-up ad that the retailer cannot see, making it impossible to account for the customer's behavior.
Since these threats reside on consumer browsers, retailers have no visibility into the scale and impact this issue has on their online performance and sales. In fact, customers successfully hijacked from your site will be captured in your analytics as bounced visitors or cart abandoners, without understanding that these unauthorized ads are actually the culprits responsible.
How Can Retailers Better Understand The Problem?
So how can retail merchants and marketers better understand Online Journey Hijacking, and how can they fight back?
First, take a look at what an infected journey looks like to the user. Use a browser infected with digital malware to look at their overall site experience. This will let you see what approximately a quarter of your visitors encounter when visiting your online store, and the different ways this malware affects your online visitors. It will also show you where your visitors are being hijacked to — and to which competitor sites.
Then, get the big picture to understand the various ways your customers are being hijacked. Break down what percentage of your page views include unauthorized ads, what percentage of them are pointing to related products from your competitors, as well as which pages throughout the journey are more likely to include these ads. This will bring the bottom line impact of Online Journey Hijacking into perspective for your business.
The good news? Innovations have emerged that use machine learning to understand and identify user behavior on e-Commerce sites. These systems can identify normal user activity and distinguish it from the behavior of malware. With little effort, retailers can get to the bottom of this growing malware issue, while protecting the customer journey and increasing their bottom line. Seems like a good way to fight back — and take back — your customers.
---
With more than 17 years of experience in the security, commerce and advertising spaces, Chemi Katz is an experienced visionary and serial entrepreneur who has been building disruptive technologies. Prior to co-founding Namogoo, Katz was General Manager of DoubleVerify Israel and co-founded Seapai and Reissod. Earlier in his career, Katz led Production Operations at LivePerson, was Global Business Technology Manager for Aladdin and managed IT Outsourcing for Bynet.