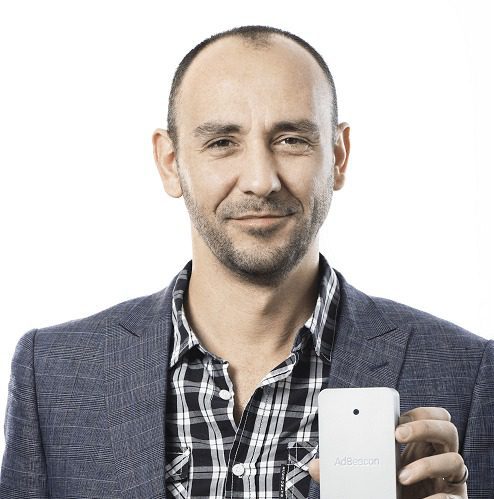 Online commerce has changed how people shop and how retailers market their wares, but new technologies are finally giving brick-and-mortar retailers the tools to go toe-to-toe with their online counterparts. While digital behemoths like Amazon are entering the in-person retail business and consumers are being served data-driven personalized ads every time they browse Facebook or Instagram, physical stores can now fight back with real-time analytics and data collection on customer behavior in the real world.
If it sounds a little science fiction-y, that's because it's using the latest technologies and algorithms to keep track of the real world in a way that wasn't possible just a few years ago. Using normal IP video cameras paired with advanced artificial intelligence software, we're beginning to answer questions like: How long do customers take to decide on a purchase? What kinds of sales attract the most attention? What product placement encourages spontaneous purchases? Exactly how many people or passenger vehicles attended our event? What moments solicited the strongest positive emotional responses from shoppers or attendees? What did they not like, and how can we improve for tomorrow?
These are the kinds of questions that used to be answered by educated guesses or in-person surveys, which could never be 100% accurate and required significant manpower to both gather and analyze the data. Some of them, such as mood and reactions, even go above and beyond the data that online retailers can access. Now all physical store owners need is an IP camera and a computer running advanced audience analytics software and they can have immediate access to deep customer data.
The software provides anonymous data on customers' gender, age, mood changes and dwell time, which can be used to determine what products attract the most attention, which marketing displays make people smile or frown, or which event component draws the biggest, most engaged crowd. At the end of the day, the software can tell the operator what times are busiest and during what time periods distinct demographics are shopping. All of this data can then be put to use to make concrete changes in organization, advertising or event planning to increase sales, customer retention and guest satisfaction.
Because the backbone of the technology is advanced facial detection, there are even major payment companies developing more aggressive uses of the technology, including a pay-by-facial-recognition program that would pair with a mobile app or other personal device, to allow customers to check out without even visiting a cash register or waiting in line. This idea promises to improve traffic flow, reduce labor costs, increase usable sales floor space and help make payments and personal info more secure and protected.
If you're a retailer reading this, you probably recognize the immense value of all this data. Taken one step further, this technology allows physical stores to do something that revolutionized online marketing — A/B split testing. Business owners have for years been able to analyze the effectiveness of varied email campaigns, online sales promos, pop-up ads and links, and that same tactic can now be deployed in-store. Instead of wondering whether a window sign or display is effective, owners can find out exactly how many people are looking at it, for how long, and whether they like it. Then they can test a different display and use the data to improve language and visuals for a variety of in-person marketing vehicles.
In addition to in-store analytics, major companies such as Under Armour and local tourism boards such as the Miami Downtown Development Authority are using artificial intelligence analytics to measure the success of product launches and local events. For public entities, this may be the best way yet to determine which events or programs generate the best return on investment, and subsequently provide ammunition for promoting more public events or projects. That's in addition to lowering costs due to decreased need for workers to take surveys. The data is not a silver bullet, however, and it's ultimately up to the organization to decide what actions to take based on the findings.
All of this data is viewed on a robust cloud-based dashboard available on a subscription basis, and requires little to no technical knowledge on the part of the owner or marketer. With detailed charts and graphs, updated in real time and with sorting options for demographics or time periods, the data is ready to analyze and act on immediately. In some situations it's even possible to use existing security cameras, lowering the cost of entry and eliminating interference from installation. To be sure, this technology is relatively new and novel uses are sure to be developed in the years to come. It's truly a pivotal moment in the battle of physical vs. online-only retailers, and these analytics solutions are the secret weapon that retail operators have been waiting for.
---
Rodolfo Saccoman is a Brazilian American serial internet entrepreneur, businessman, and inventor who is best known as the co-founder and chief executive officer of AdMobilize; recognized globally as the leading computer vision and artificial intelligence platform converging the physical with the online world. AdMobilize provides the out-of-home and retail industries with the most complete audience analytics and engagement platform that includes audience measurement, facial detection and recognition, vehicle detection and recognition, gesture recognition, people counting and demographic analysis including age, gender, emotion and dwell time.