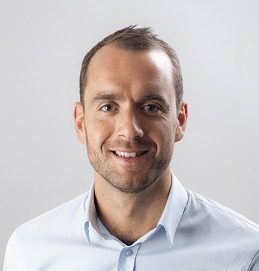 It has long been acknowledged that customer experience should be every marketer's key focus; that customer experience is the new "battleground of business." Why then have so few marketers yet found anything that might be called a winning formula?
According to a March 2015 report from Forrester, 76% of the marketing leaders surveyed claimed that the majority of their digital customer engagements were not optimized. However, a majority of survey respondents, 89% to be exact, indicated they have plans to connect and optimize engagements to deliver richer customer experiences over the next 12 months.
The overwhelming evidence points to 2016 as the year retailers finally take continuous customer experience optimization seriously. That doesn't necessarily mean, however, that there is just one accepted method to meet customer experience goals while managing the entire digital experience.
If Forrester's Customer Experience Index (Q3 2015) is any indication, retail and many other industries are struggling to build and deliver the customer experience that consumers expect and demand. The report takes a deep dive into how well companies across 18 industries are doing at delivering customer experiences that are measurably strengthening the loyalty of their customers.
The results were enlightening: of the 18 industries covered, only banking, auto and home insurance, and hotels retained the same scores from six months ago. Every other industry, including retail, earned lower scores, with banks gaining ground and overtaking pure-play digital retailers as the industry providing the best experience to customers.
It's apparent that there is a ways to go before retailers hit their stride when it comes to creating a compelling customer experience that delights customers and entices them to return again and again.
In order for retailers to captivate and capture customers, build long-term loyalty and increase engagement, they're going to need to devote time, resources and experienced personnel to ensure customer experience optimization remains a company priority. Unfortunately, digital optimization is still viewed by many businesses as a project or initiative owned by a few entry-level marketing and/or web analysts.
Although online retail has come a very long way since the early days of e-Commerce, the following eight predictions for 2016 lay out the critical steps companies must still make to achieve business-wide transformation:
1) The new C-suite will find its footing. Don't be surprised to see more companies creating brand new senior positions to support the customer experience in 2016. Whatever they are called: Chief Digital Officer, Chief Customer Officer, Chief Innovation Officer or Chief Experience Officer, these roles will be given more power in organizations to invent and fuel the digital change necessary to make businesses more customer-centric.
2) Retailers will realize they can't be, or beat, Amazon. Instead of trying to be everything to everyone, retailers will come to grips with the fact that they cannot compete head-to-head with a retail giant like Amazon. The reality is that you just need to be "good enough of a technology business," which means taking advantage of technology in the market and building on top of these systems to create intellectual property and a competitive advantage — while focusing on core competencies.
3) Predictive analytics will actually become predictive. Marketers don't want to find the answers, they want to be given the answers. Big data will become predictive data as data centralization becomes more widespread and data scientists have access to "good data" to work with.
4) Business Intelligence will finally leave the basement. Although business intelligence is now mainstream in most organizations it is still often owned by the "nerds" in the analytics department. Next year we will see BI fully unleashed across organizations, as insights are put to work in real time in the pursuit of optimizing the customer experience.
5) A brave new [integrated] application world. All-in-one "Frankencloud platforms" are not the best approach to customer experience. Neither is managing many disparate technologies or point solutions, which creates more headaches than anything else. Smart marketers will invest in technology that meets the needs of today's consumer. These marketing-focused applications will integrate with all customer touch points, centered around a "golden record of the customer" that reflects the richest possible view of every single customer based on all previous touch points and preferences.
6) Calling bulls#*t on cowboy vendors. Gone are the days when vendors were able to pull the wool over customers' eyes by grading their own homework. Thanks to a culture of testing that many businesses have adopted as a best practice, next year will see customers taking more control of their technology spend by validating all third-party investments through simple A/B testing.
7) Cross-device personalization will be done responsibly. The ability to connect users across devices is critical for effective personalization, but it needs to be done correctly. Incentivizing users to fully authenticate continues to be important, but so does ensuring "fuzzy matching" is done responsibly as businesses won't want to breach any customer confidentiality laws. Nor will they wish to risk coming across as creepy or intrusive to the end user.
8) The data shackles will be released. Analysts and data scientists will stop becoming slaves to their spreadsheets in 2016 and will actually spend more of their time interpreting data, creating advanced models and algorithms to start answering the key question of "why." The real challenge the industry faces, and will continue to struggle with next year and beyond, is that there simply aren't enough data specialists in the world. According to the McKinsey Global Institute, the business and economics research arm of McKinsey & Co., by 2018 the U.S. could face a shortage of between 140,000 to 190,000 people with deep analytical skills, as well as a shortage of 1.5 million managers and analysts who know how to use the analysis of big data to make effective decisions.
---
Ian McCaig is a company co-founder and the CMO at Qubit where he leads all product marketing, communications and business operations. Before Qubit, McCaig worked at Google and in that time gained experience in marketing, product and sales development. Most recently he led Google's business marketing team in the UK, helping customers and agencies understand how to get the most out of Google's solutions such as Adwords, YouTube, Google Analytics and Google's suite of insight tools.