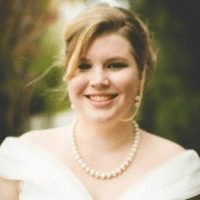 Mobile POS (mPOS) came into the limelight a few years ago and promised to have a transformative effect on the retail space. Industry experts (including me) predicted sales associates would roam the floor and consumers would be able to complete a purchase with just a wave of their phone. They wouldn't even need to stop walking or shopping. mPOS has brought some changes, it just hasn't been fully leveraged to all of its potential. Some examples stand out, such as the fashion trucks sprouting up in various cities that allow owners to operate mobile boutiques.
Despite the advances of mPOS in the retail space, the big changes and advancements aren't quite there yet. Many retailers that implement mPOS solutions such as Square treat it as more of a novelty, where it essentially functions as a more aesthetically attractive and smaller cash register. When used in this fashion, the truly "mobile" aspect of the tech is largely wasted. But it's not fair to blame retailers, as they're crunched for time with managing sales, inventory, hiring and all of the other details that are required for smooth operations.
Thankfully, there are some painless steps retailers can take that leverage their mPOS' core attributes without incurring any costs. And these steps benefit the staff members, the consumers and the bottom line. Here are three steps retailers can take to transform the traditional register into a truly mobile POS solution:
Turn mPOS Into Inventory Tracking
Your sales associates and the warehouse staff are the closest people to the actual physical inventory. When a customer asks if the "gray pants come in a six," they expect a fast answer. After all, the customer can look up information on their phone in an instant, including the location of competitive retailers, so you better have fast answers. Armed with a mPOS, the sales staff can immediately check inventory levels at their own store and the ones around town. Even if the closest store is only 15 minutes away, do you expect today's busy consumer to make the trek? Simply use the mPOS to complete the purchase and let the consumer get on with their day. For the sales associate, close integration with inventory means no more fruitless and time consuming searches "in the back" to find items. The mPOS becomes a sales tool to help them meet quota numbers and improve the overall store's sales.
Use the mPOS on the Floor
Beyond inventory tracking, the simplest way to leverage mPOS is to allow sales staff to complete transactions throughout the store. For example, after checking inventory levels for a hard-to-find item, the staff person can quickly use the mPOS to conduct the transaction and do a ship-to-store or ship-to-home. Give the customer a special coupon for the inconvenience of the out-of-stock item, and you've turned a problem into a customer-pleasing experience. Customers expect immediacy. They browse Amazon on their phones, see an item, and then want one-click buying. Within the store environment, they crave immediate purchasing. Don't give them the time to rethink their purchases as they walk from the fitting room to the register. Proactively ask staff to conduct transactions while people are shopping with an armload of clothes. Handled the right way, these interactions are personalized and efficient, not pushy. The staff can act as a personal shopping assistant, where they ring up purchases, and hold on to them while the customer finishes shopping. It removes waiting in line and creates more of an experience for the customer who feels valued.
Leverage the mPOS for Floor Sets
An additional feature of a mPOS platform that is underused by most retailers is the ability to run other applications besides the actual POS. For example, you can utilize a tablet to run a merchandising application that allows you to better plan out the floor sets. This is a more efficient and standardized process than using sheets of paper with confusing maps and marks, as everything is contained with the app. It's easily shareable among managers and staff, easily customizable, and much clearer for the staff members. It's a much cleaner approach to floor sets, and one that can inspire new setups, as changes are simple and do not require nearly as much effort. Spend less time on floor sets, and more on customer service and other revenue-generating activities.
The three mobile POS "hacks" are really best practices, things nearly every retailer should be doing to improve sales. By better managing inventory and completing transactions on the floor, retailers provide consumers with immediacy and a seamless purchasing experience.
---
Cara Wood is a marketing associate at Capterra, specializing in retail software and omnichannel marketing strategy.