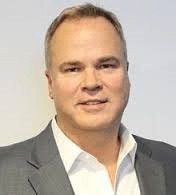 The last time you threw a successful party, you likely spent a good deal of time upfront thinking about the mood you wanted to create for your guests. The choices you made — music, food, lighting, flow, etc. — all played a role in putting your guests in a celebratory state of mind.
As it turns out, the same considerations that go into a successful party also apply to creating a successful in-store customer experience.
Every business has a mood, whether planned or not. What a person sees, hears, smells, touches or tastes in your business has a strong impact on how they perceive your brand, both consciously and unconsciously, and it directly impacts purchase behavior.
So how can retailers set just the right mood in their stores? First, recognize what's unique about the brick-and-mortar experience; unlike e-Commerce, a consumer's in-store experience is the result of the full range of senses working in conjunction with each other.
Sight
The way humans process visual information is incredibly complex, but sight can help set the tone of the customer's retail experience. What do you want customers to see when they first walk into your store? Think through traffic flow and how visual elements can help inform, educate, entertain and promote along the way. A recent POPAI study suggests that 82% of mass shoppers make unplanned purchase decisions in-store, while another study found that 68% of Americans say they've purchased an unplanned product or service because it was featured on digital signage.
Yet another study suggests that marketers using digital signage see an average sales increase of 28%. Capitalize on every visual cue in your arsenal to engage your customer in the shopping experience.
Sound
When a customer walks into your space, what do they hear and what do you wish they heard? Not surprisingly, the sounds we hear in a store play a big role in determining the kind of experience we have…and how long we stay. In one recent study, researchers found that different musical genres clearly shape different customer experiences. And in a 2013 Leger study, 72% of consumers ranked music as more important than décor. The music you play needs to connect emotionally not only with your guests but also must reflect who you are as a brand. (And by the way, it needs to be legally licensed for commercial use).
Scent
I smell. You smell. Your place of business smells. But is it a pleasant smell? And what does it suggest about your brand? Of all the senses, scent is the most powerful in terms of triggering emotion and memory. Long-term, researchers suggest that we're 100X more likely to remember something we smell than what we see, hear, touch or taste. Yet it's often a factor that brands overlook.
Scent can be used to enhance an overall brand mood, or it can be used to mask what might otherwise be perceived as a foul odor. Go beyond the simple goal of having a "pleasant" scent and instead think through how a scent (or even a custom scent) might be synonymous with your brand. Although certainly nice, a surf shop shouldn't smell like green tea, nor should a spa smell like surfboard wax (which smells pretty great in the right environment). Make it personal to your brand.
Social Interaction
You know a party is going well when you see your guests talking and interacting with each other, when they help contribute to the energy and momentum of the experience. The same applies to your business. Creating opportunities for consumers to interact with the brand and with each other is growing in importance. Such interactions are a given in the online space, but as the online and offline worlds continue to merge, greater social interaction is increasingly an in-store expectation. Recently, retailers that embraced Pokémon Go saw an increase in foot traffic.
Letting customers interact and influence the music in real time, offering instant promotions to those using social apps in store, displaying live-feed hashtags or tweets in-store, etc. are just a few examples of ways to leverage online tools in an offline world.
Merchandising In Multiple Dimensions
Using sensory elements to think through every aspect of the Customer Experience and how that experience might best reflect who you are as a brand can be an extremely helpful exercise. Of course, while each element is important on its own, no one element works as well in isolation. It's when each component is working in tandem with others that you're able to truly merchandise in multiple dimensions. The right multi-sensory experience is what makes for a great party, what gets people talking, and what makes guests look forward to coming back again and again. It's also what makes a great in-store Customer Experience.
---
Scott Moore oversees marketing, public relations and advertising efforts for the North American and international businesses at Mood.