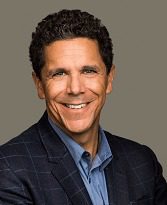 This holiday season, more than half of commerce orders were made on mobile, up from 41% in 2017. This is just one data point to illustrate a massive shift in consumer expectations: they expect every shopping experience to be personalized, intuitive and available anywhere. For example, you might discover a new product on Instagram and make a purchase, or ask Alexa to re-order a product. For the modern VP of Commerce, keeping pace with the explosion of new channels and maintaining a world-class customer experience is the key to growing year-over-year.
There's some buzz in our industry around something called headless commerce, a term du jour that outlines a technology path for a more flexible commerce strategy to help forward-looking retailers engage with consumers.
Here's what it means: headless commerce is an architecture approach where the consumer experience layer is independent of the commerce services. A brand owner or marketer can manage the site or experience. Commerce services — product search, recommendation, inventory — are managed separately and plugged into the consumer experience using APIs. Headless commerce allows for the mixing and matching services to be applied to the experience layer. While this is a path to success, it is typically adopted by brands that prioritize their owned commerce sites and apps.
However, the world is changing. Commerce is increasingly omnichannel. And consumers expect to be able to shop anywhere.
Leading commerce organizations and teams have responded to this shift with a more platform-led approach. This means that rather than optimizing for owned sites and apps, companies build their commerce strategy around a core set of commerce data and services. These services can be embedded into any channel or experience, wherever a consumer discovers new products or makes purchases.
Some benefits of having a single set of commerce services include: maintaining a single view of shoppers; managing inventory across multiple points of purchase; tracking and adapting pricing and promotions — all done across any channel. A platform approach also empowers companies to deliver a superior and consistent experience on channels they do not own. For example, they can embed AI, personalize recommendations, and maintain security and scalability. Perhaps most important for modern business leaders, this approach also offers the flexibility to prepare for what is an always-evolving generation of buyers, expectations and technologies.
When You Have Choices, Anything Is Possible
A commerce-led platform approach gives retailers and brands ultimate flexibility, whether they want to deliver experiences that are built with templates, customized with APIs or integrated with other platforms.
Use Templates To Start Quickly
For companies that prioritize time-to-market, there are many out-of-the-box tools that are available to build an owned commerce experience. They can use best-of-breed, pre-built web storefront templates and features to create and manage an engaging shopper experience. Generally, using templates is also a preferred option for customers that want to create and edit pages declaratively, meaning that a business user can build with clicks, not code.
Easton Diamond Sports took this approach and launched a completely revamped site in just 16 weeks. The results: 200% increase in conversion, 73% longer session duration, 70% faster page speed, and a 33% reduction in bounce rate.
Use APIs To Create Custom Experiences
Companies that seek heavy customization can use commerce APIs and developer-friendly tools to customize their e-Commerce site. This offers flexibility for in-house development and design teams to use the tools they want. Brands can integrate storefront workflows, custom-developed solutions and third-party systems with this approach.
adidas is taking this approach with a bespoke design and digital approach. Joseph Godsey, head of digital brand commerce, said the company "is truly trying to build differentiated experiences, identifying key consumer segments and mapping out experiences tailored to their needs." This is all possible with the commerce platform and bespoke third-party integrations.
Mix-And-Match
The reality is that many companies look to balance speed-to-market and flexibility. These brands can connect different types of components for their commerce experience, integrating with an existing CMS and exposing commerce services across multiple experiences.
Pandora, a global jewelry brand, took an integrated approach, blending its CMS with its Salesforce Commerce Platform. The company merged a marketing-led web site and its Commerce Cloud site to strike the right balance between content and commerce, and Pandora was able to preserve its investments in brand assets and CMS.
It's impossible to predict every shift in consumer expectations. But in a world of embedded commerce, the notion of "going shopping" — and even sitting down at your computer to shop — will seem quaint. We'll just be able to "be" shopping, everywhere, all the time, taking journeys that are yet to be defined.
Mike Micucci is CEO of Salesforce Commerce Cloud and Community Cloud, the leading enterprise cloud commerce platform, empowering companies to create seamless commerce experiences for both consumer shoppers and business buyers. Micucci leads the product direction, marketing and operations for Commerce Cloud, encompassing Salesforce B2C and B2B Commerce and Salesforce Community Cloud. Before leading Commerce Cloud, Micucci was part of the Salesforce Chatter founding team and was the product leader behind the creation of Community Cloud. He joined Salesforce in 2009 as part of the GroupSwim acquisition, where he was co-founder and CEO. GroupSwim was an enterprise collaboration and community company specializing in using machine learning to power recommendations and expertise building.Before co-founding GroupSwim, Micucci led Marketing and Product teams for multiple startups and enterprise software companies. He holds a bachelor's degree from California Polytechnic University, San Luis Obispo.