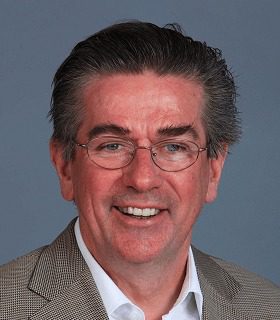 One of the recent hot topics in mobile technology is indoor location — enabling customers to use their smartphones to find products on shelves just as they use smartphones to get directions to a new restaurant or friend's house. This new technology has been hailed not only for helping customers find products, but also for helping stores understand their customers by analyzing their movements around the store.
As mobile location systems take on the role of personal salespeople, helping the customers find the products they want, it is a simple next step to do what an expert salesperson does, and try to sell the customer more products as they walk around the store. Proximity marketing systems are already reaching market, showing people ads on their smartphone screens for nearby products that they may want.
Good salespeople, however, don't recommend the same sale on yogurt to everyone entering the dairy section; they try to target their suggestions to the particular interests of the customer. These salesperson-like interactions are not supported by today's proximity technologies.
Consider one form of this, upselling. Upselling is defined as "a sales technique whereby a seller induces the customer to purchase more expensive items, upgrades, or other add-ons in an attempt to make a more profitable sale." When someone is looking at a five dollar six pack of beer, it is a perfect time to recommend the higher end eight dollar six pack instead. When someone is looking at a rack of $20 blouses, they might be tempted by the nicer options on the $30 rack. Upselling of this sort is part and parcel of good salesmanship since it raises the revenue earned from each customer, and should be a high-value feature for in-store mobile location systems.
Upselling of this sort is not commonly a feature of today's indoor location systems, however, for a simple reason. Today's indoor location tracking is only accurate to within two to five meters, often up to eight meters, which is not accurate enough to know which product a customer is considering. In order for upselling to be done properly, a system needs to know precisely what products the customer is considering. You cannot successfully upsell somebody an eight-dollar six-pack of beer if they are standing in front of the wine, and there's no benefit of promoting the $30 rack of blouses if the customer is already standing at the $50 rack.
The reason that today's indoor location tracking systems are often off by four or five meters is that they're all based on either Wi-Fi or Bluetooth signals, both of which are in a category of radio called "narrowband." Indoor location systems track location by measuring the signal strength of the radio waves between a smartphone and a stationary unit. In theory, signal strength is a good indicator of how close a device is to the radio unit, since going farther away causes a weaker signal. In practice, however, it's very hard to know whether a weak signal is caused by being farther away from the radio unit, or by a shelf or wall being in between the phone and the radio unit, causing interference in the radio signals.
Beyond the limited accuracy, many of today's indoor location systems also suffer from slow response. Technologists bringing Bluetooth-based proximity marketing systems to market complain of delays of up to 20 seconds between when a device enters an area of interest and when the technology reacts. In retail, delays of this sort mean that a customer may have already taken the $20 blouse off the rack and started to shop for something else before they see the message about the $30 rack. To successfully upsell, a system needs to react immediately to the customer's location.
A new kind of radio has now come to market, however, which ushers in a revolution in wireless location tracking. Ultra-wideband (UWB) radio is designed from the ground up to be better than narrowband at measuring distance and location. Instead of using signal strength to estimate distance, UWB systems measure exactly how much time it takes for a given radio wave to travel between a mobile device and a stationary radio unit. That time of flight measurement is a much more precise indicator of where the mobile device is, and that measurement is much less damaged by interference and other radio complications. UWB also measures location much more quickly, updating its measurements to a new location many times per second, without delays waiting for signal strength measurements to catch up.
Retail stores tend to have a lot of radio interference. Metal shelves and racks, products on the shelves, people and shopping carts moving around, walls between sections of a store, and more, all conspire to weaken the radio signals between mobile devices and stationary radio units, and to cause other radio problems such as multi-path effects, when the same radio signals are received twice as they go around large beams or other objects. This is why indoor location systems are so challenged to deliver high accuracy in a retail environment.
Even in such environments, however, UWB technology can measure location accurately, to within 10-15cm. This is not only more accurate than today's systems, it's accurate enough to know what products a customer is considering. With a half meter separating the beer from the coke, a system with two to five meter accuracy will not be sufficient, but a UWB-based system with 10-15cm accuracy will be able to distinguish the beer buyers from the Coke buyers. With under a meter separating racks of clothing in a department store, a system with two to five meter accuracy will again not be sufficient to know which rack the customer is checking, but a UWB-based system with 10-15cm accuracy will be able to distinguish the $20 shoppers from the $50 shoppers.
Once a location tracking system can know exactly which products a shopper is looking at, as soon as they start looking, upselling is only one of the many ways of marketing to that customer. With cross-selling, customers looking at pasta can be suggested pasta sauce, while customers looking at ravioli a few feet away can be suggested something else. With spontaneous promotions, someone walking from the clothes rack to the cashier can be suggested an accessory, right as the customer walks by an accessory that matches.
A location technology accurate enough to enable detailed, fast and targeted upselling and cross-selling is no longer a futuristic view. UWB offers all the capabilities needed by retailers to finally automate their sales and marketing to customers in their stores. The pioneers are already going down the road; will you catch the 2016 location technology train?
---
Ciaran Connell, CEO of DecaWave, has more than 20 years of experience in the communications and semiconductor industry, and has gained Fortune 500 experience in Strategy, Operations, Business Development and Corporate Investments & Acquisitions. Prior to DecaWave, he headed Strategy and Business Development (EMEA) at Freescale France, and before that worked at Motorola in France and the U.S., and Cornel.